Exotic Pets – Be Realistic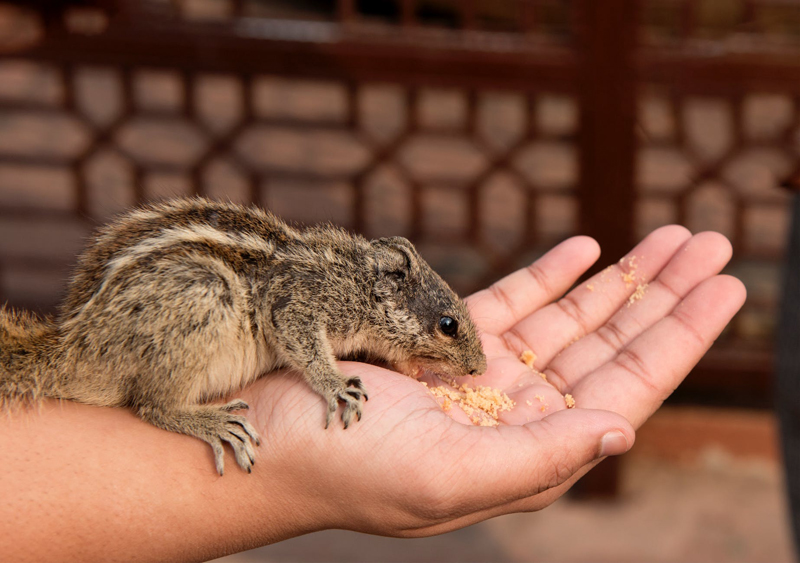 You need to go into exotic pet ownership with complete awareness and fully committed – with eyes wide open. Know what the animal is like. Know everything you will need to know to properly care for the exotic pet; care, diet, habitat, medical needs, and social needs. They have very different needs than common pets and different requirements among the various different exotic pets.
Find a knowledgeable exotic pet veterinarian before you acquire your pet. Not just an exotic pet veterinarian but also one that is well-informed about the specific pet in which you are interested. Have the habitat set up and in place before bringing home the animal.
Find out what the animal has been eating. If you don't think the previous food is healthy enough, gradually change the diet. You don't want to drastically change the diet, do so over a period of time. Quick changes is very rough on the digestive system, some pets are very sensitive to such changes.
Know what the legalities are concerning the potential pet including all state, county, city, and local ordinances that may concern your pet. Make sure your permits are in order before purchasing a pet.
Don't lie to a breeder and tell them you live in a "legal area" sneaking an animal into your home is terribly irresponsible. Your recklessness could be a death sentence for your pet.
Understand your reason for wanting a pet, why do you want a particular pet? If it is a "fashion statement" please don't get the pet. Go into exotic pet ownership realistically. It is not a popularity contest it is a deep love of an animal; a living being that saturates your heart and your soul.
Pets are not something to dispose of if you should no longer want to care for the animal, or if it smells, causes destruction to your home, or many of the potential inconveniences that comes with living with an animal. Having a pet is a commitment that will last the pet's lifetime.
If possible find a place to volunteer, a rescue, zoo, breeder, or sanctuary. Spending time caring for an animal may help you determine if the particular animal is realistically what you expected.
Often with exotic pet ownership it is a lifestyle change. It is difficult to find people you can trust to care for your pet while you go on vacation. What will happen to your pet if you are hospitalized? Think seriously about these things before acquiring a pet. Know what your options are and make arrangements beforehand.
What if you die suddenly? Have you thought about what will happen to your pet both short term and long term? Will someone know this animal is in your house if you should suddenly not be there? Have you made arrangements for permanent care if something should happen to you?
If you have gone into exotic pet ownership honestly and realistically and decide to acquire your pet enjoy him or her with all your heart. Exotic Pets – Be Realistic
Diana Geiger Exotic Pets Editor
on

A miracle I have discovered fresh abundant water, especially using FILTERED fresh water is a bit of a nuisance, especially when I found myself stuck in the hospital for almost three weeks. I never use anything except for filtered water. I surely am not going to use bottled water and add to the mountains of plastic. Plus, contaminates the plastic bottles leach into the water. You got to see this and watch the video you will be impressed. I think the point they made with relation to cats and urinary tract infections was a very important point. There are very few pets that can't use this device. Of course, there will be some that can't. Please keep that in mind. Summer is coming and fresh water is near impossible unless changed at least 2-3 times a day. After finding this I want to jump up and down and yell woppie! It solves many of my animal problems!





Subscribe free to the exotic pets newsletter. It is quick and easy Just glance to the right or scroll a bit to the bottom and subscribe. I will only bug you once a week :) Be the first to be in the know! Your information is always private!

I am also the Bird editor if you enjoy pet birds subscribe to the Birds newsletter. Birds BellaOnline


Ferrets: A Complete Guide available in paperback and Kindle. By Diana Geiger (me:) Five star reviews! Also available at Barnes and Noble online.






Ferrets: A Complete Guide - Paperback

Ferrets: A Complete Guide - Kindle

PDF Version Ferrets: A Complete Guide (Access to free PDF Reader)
Ferrets: A Complete Guide

This site needs an editor - click to learn more!

You Should Also Read:
Exotic Pet Site Map
Ferrets - A Complete Guide Paperback and Kindle
Exotic Pet Shopping (the safest for your pets)




Related Articles
Editor's Picks Articles
Top Ten Articles
Previous Features
Site Map





Content copyright © 2023 by Diana Geiger. All rights reserved.
This content was written by Diana Geiger. If you wish to use this content in any manner, you need written permission. Contact BellaOnline Administration for details.