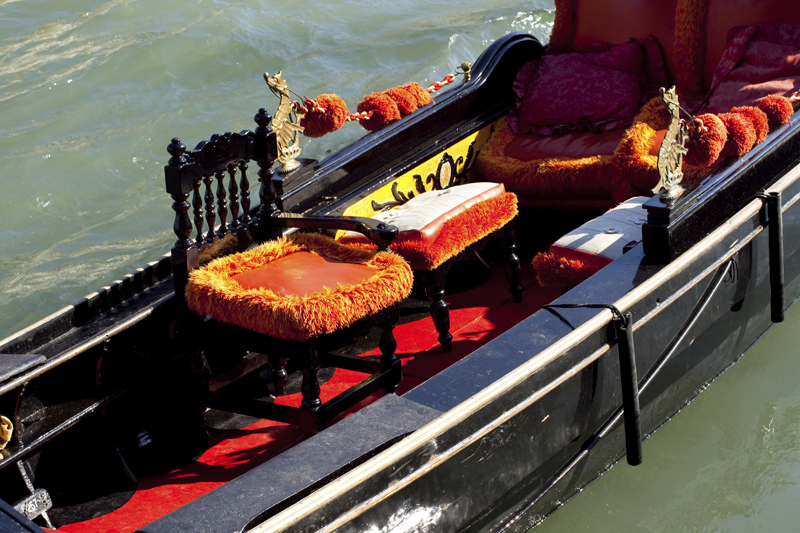 Chennai or Madras as it was called till recently, is one of the larger cities, situated in the south of India. We had to apply for our visas at a consulate in the city, so we decided to enjoy the trip and make it into a holiday cum work trip. So, taking the Brindavan Express which left Bangalore at 2:30 in the afternoon we set off, ostensibly reaching Chennai at 8:30pm. No sooner had the train taken off from the city platform in Bangalore, the food court vendors started their eternal walk down the central aisle of the bogies, selling coffee and tea and all sorts of delicious Indian snacks. This is one trip which should not be missed just for the novelty of the ride. The bogies I might add are packed to capacity with every single seat taken through the enormous train.

We first started with enjoying a hot cup of tea, which went on to a dosai (Indian pancake made of rice flour & a potato filling) with all the accompanying chutnies! It was really very tasty and enjoyable because we were all hungry and had not eaten lunch before getting onto the train. Next came Vadas ( fried circles of ground lentils) and bondas (potato balls dipped in chick-pea batter and fried) and then of course we had to wash it down with steaming hot cups of filter coffee. Filter coffee is famous in the south of India where this brew is made by patiently waiting for the water to steam through a simple stainless steel 'drip' contraption. No fancy electric percolators please!

Slowly food gave way to fruit and knick knacks. Large ripe guavas, plastered with a delicious mix of black salt and chillie powder,were sold much cheaper than what we pay for the same fruit in Bangalore city. And ofcourse there were women who came on at Kadappa and Bangarpet with fragrant baskets of Jasmine and golden yellow Champaks, woven into slim garlands which Indian women love to adorn themselves in their hair. It was a veritable cultural feast for us all, on one train.

On reaching Chennai Central station, we took a three wheeler called an auto rickshaw to our Hotel which was the New Woodlands Hotel. We primarily booked a room there only because it was close to the consulate where we had an interview at the ungodly hour of 7:45am! If push came to shove, we had decided that incase we did not get transport, we could walk the kilometre to the consulate from the hotel. But there was a line ready and waiting when we emerged at 7am and the autos are reliable and fair in their demands, as invariably their fare meters do not work. So, fix the fare before you get on and bargaining is expected.

Once the visa interview was done, we were invited by friends, Prema and Chander to the Madras Gymkhana club. It's a sprawling place, sitting on prime acerage in the heart of the city. The only odd problem we faced is no collarless shirts are allowed in-doors by the club management. So we had to scrabble for shirts in our suitcases which we happened to have just taken off after the interview! India's clubs are considered more British than the Brits are and please beware of all the strange British legacies which are adhered to with gusto! Only women are spared, but no shorts please, no matter the weather!

Lunch was wonderful. An eclectic mix of old world Anglo - Indian curries and mince cutlets cheek-by-jowl with fragrant Jeera pullaos and soft and melt in the mouth chappaties(Indian bread). We indulged, forgetting diets and all the no-no's that diabetes and other ailments desire. And interestingly we were given fresh coconut water for those of us who prefer staying off liquor. Fresh coconut water is the elixir of the gods and apparently has a lot of health benefits to boot. Chilled Draught beer is another great must have in these clubs which are rather inexpensive compared to the bottled variety. For dessert we indulged in lovely warm Gulab Jamuns (Indian sweet made of milk powder drowned in sugar syrup) set off with a scoop of vanilla ice-cream.

We set off in the Lalbagh Express back to Bangalore at 3:30 pm to the musical sounds of new vendors trying to entice us with their fresh 'bread aamlette' (bread and Omlettes) and endless cups of chai (tea)!




Related Articles
Editor's Picks Articles
Top Ten Articles
Previous Features
Site Map





Content copyright © 2023 by Marianne de Nazareth. All rights reserved.
This content was written by Marianne de Nazareth. If you wish to use this content in any manner, you need written permission. Contact Marianne de Nazareth for details.