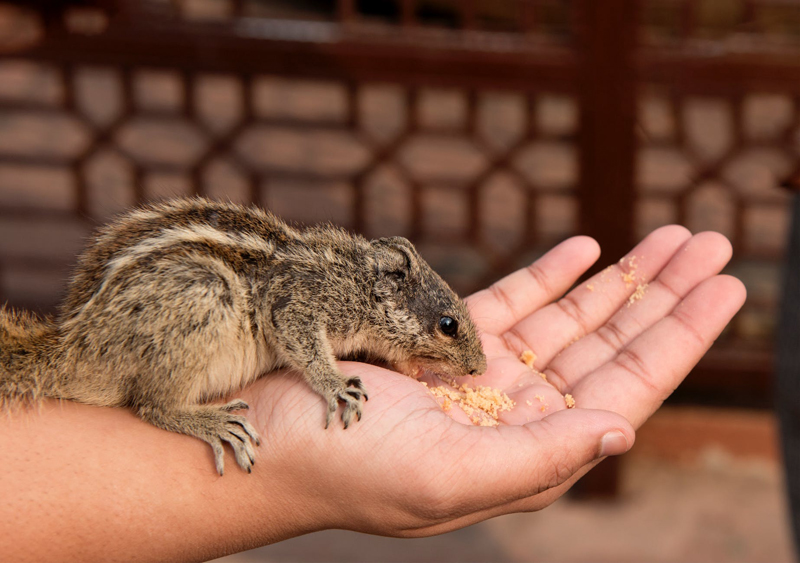 Even if you had planned, researched the needs of a pet rabbit, and are ready for a pet bunny, no holiday including Easter is the time to bring home a new pet. The hustle and bustle of holidays is really hard on any pet, especially exotic pets.
Rabbits are not for everyone, especially young children. You have to decide if your child is ready for a pet, any pet. Each child matures differently. Rabbits are especially vulnerable to mishandling; if dropped their fragile spines can break so easily.
Children like to hold pets, and the majority of rabbits do not like to be held. Many like to be close to you, sitting next to you.
They may or may not be able to be litter boxed trained. Some take to the litter box quite well, some never do, dropping their little pellets as they hop about.
Rabbit Pictures
Rabbits must have exercise; they cannot be caged all the time. If the novelty of having a pet rabbit wears, the poor thing will be stuck in a cage, lonely. They also can't stand on a wire cage floor all the time. It causes serious foot problems. If you use a board for the rabbit to stand on, the board will need cleaning daily. You cannot put the rabbit on a damp or wet board. So have a few on hand to change and clean frequently and dry totally. They like a hidey spot.
They live a relatively long life of seven to 10 years of age. Rabbits are crepuscular, meaning they are active at dawn and twilight and sleep during the day and at night. The oldest rabbit on record was 19. Your rabbit will be with you a long time.
If you have decided you want a rabbit, wait until after Easter, then go to an animal shelter, animal rescue, or rabbit rescue for animal adoption. They are sure to have plenty of Easter bunnies that people bought for Easter and decided an animal was a disposable commodity. It's sad but true.
If you don't want to go the rabbit adoption route; make sure to use a reputable rabbit breeder. Google rabbits for sale or rabbit breeder.
Rabbit's need toys and mental stimulation as any animal does. Rabbits chew; in fact they have to chew. Rabbits must have a means to keep their constantly growing teeth worn down. Specifically, the four front teeth top and bottom. If the teeth grow to long the rabbit won't be able to eat. The will die.
The primary diet of the rabbit usually is commercial rabbit pellets. I would recommend limiting or avoiding these pellets. Pellets were developed for the rabbit industry, basically with fast growth and weight gain in mind. Read the article I wrote on rabbits for proper nutritional information. They must have plenty of fresh filtered water.
Don't bring home the Easter bunny :)
Learn how to care for a pet rabbit – rabbit information
Rabbits – How to care for the rabbit
Rabbit supplies
This article has been extremely popular and very helpful. Do you want a dog, cat, gerbil, skunk, ferret, or any hundreds of pets. What pet would be right for you; comparisons.
Choose the Right Pet
If you would like to comment or ask a question
Comments
Stories Rabbits Tell: A Natural and Cultural History of a Misunderstood Creature [Kindle Edition]
"'Most people approach rabbits as if they were stuffed animals: cute, but not capable of much except, maybe, eating carrots and twitching their noses," note Davis (writer and rabbit owner) and DeMello (president of the House Rabbit Society), who present quite a different picture: rabbits (and hares) are complex, social creatures intertwined with human culture.'"
Stories Rabbits Tell: A Natural and Cultural History of a Misunderstood Creature [Paperback]
Don't have a Kindle Reader yet? Save money on books. Ebooks outsold regular books last year and it will continue to grow in popularity, because it is easy, fast, and cheap.
This site needs an editor - click to learn more!

You Should Also Read:
Exotic Pet Site Map
Children's Pet House (For Kids)
Exotic Pet Shopping (the safest for your pets)




Related Articles
Editor's Picks Articles
Top Ten Articles
Previous Features
Site Map





Content copyright © 2022 by Diana Geiger. All rights reserved.
This content was written by Diana Geiger. If you wish to use this content in any manner, you need written permission. Contact BellaOnline Administration for details.