Germany is one of those places where there are so many art, history and science museums filled with priceless works of art, artifacts and exhibits, dating from pre-history through all the civilisations, that the phrase
spoiled for choice
is no exaggeration. But the range of museums also includes light hearted collections which view history and culture through different eyes, and here are just two of the many that are fun to visit.
In and around the capital of Bavaria, Munich, there is much to see, from castles, palaces, parks, and high end shopping to lake and forest areas, and of course museums of every size and genre. Here is one of the
'quirky'
ones:
Kartoffelmuseum
(The Potato Museum) -
The Potato as a Work of Art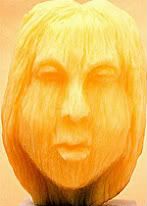 Founded by the Eckart family which in 1949
invented
dried potato powder in Germany, this unusual museum follows the history of the potato from the days when it was grown and valued by the
Inca
nation, who were really the first people to discover how to dehydrate the vegetable so it could be used later, and documents the potatoes slow journey before it became today's worldwide culinary staple.
It went through various stages after it had arrived in Europe, including as a 'novelty exotic plant' and fodder for livestock, before eventually becoming a vegetable enjoyed only by the European
upper classes
. .
As protection against famine, and a plan that worked well until the potato blight of the 1840's, Frederick the Great of Prussia overcame his people's prejudice against the potato by using reverse psychology, and in the 18th century introduced it into the
'every day'
German diet. After planting a field of potato plants he surrounded it with guards, and by this ensured that the peasants stole the plants for their own gardens because they believed anything worth guarding had also to be worth stealing.
True to its name the Potato Museum concentrates on the
potato
not the plant, and its eight differently themed rooms are filled with its history, development, artifacts, potato related art of all types, including sculptures, water colour and oil paintings, Andy Warhol prints, and exhibits made from potato.
Including potato carved face sculptures, which, as they are allowed to dry out and shrink naturally, after some months resemble shrunken heads. Called
Lebenslauf
, 'Life', as they wrinkle and become misshapen they represent a rather unflattering view of what happens to us as we age.
Rothenburg ob der Tauber
is also in Bavaria, and as the most complete medieval town in Germany is one of the best known sights on the
Romantic Road
, and favourite tourist spot with its ancient walls, towers, gates and bulwark enclosing cobbled streets and half timbered houses.
A jewel of a town over 1,000 years old it escaped wartime bombing until March 31, 1945 when 40 percent was destroyed. However it was quickly rebuilt by the townspeople, often reusing the original pieces, and has been the inspiration for many films and books, including
Pinocchio's village
in the Walt Disney film and the town in
A Little Snow Fairy Sugar
the Japanese manga and anime series, as well as the location for the village scenes in
Chitty Chitty Bang Bang
.
And it is also the home of Germany's most important museum of legal history, the
Medieval Crime Museum
, covering seven centuries until the 19th century and showing the darker side of life facing those who lived in the Middle Ages.
In addition to the laws, customs, legal exhibits, seals and literature from the Germany of those days, including
the protocol for witch trials
, the four floors show displays of the cultures 'common' instruments of torture. Often used for crimes as minimal as baking underweight loaves of bread, or the playing of wrong notes by a musician.
Tongue and thumb screws, chastity belts, needled chairs, shame masks,
an iron maiden, join with objects such as the
flute of shame
, hung around the neck of a musician who had not performed well, or the
shrews fiddle
, a violin shaped yoke which seemed to have been used mainly on women who were considered to be argumentative, with both being used to parade the 'offenders' around to be pelted with rotten vegetables and roundly humiliated.
And strangely enough, considering the subject and some of the exhibits, the topic can be classed as unusual but not really
'fun'
in the accepted sense, children enjoy the Medieval Crime Museum, regularly commenting that it makes their history lessons come alive.
Both museums follow Germany's philosophy of sometimes using alternative unusual or entertaining methods to make different aspects of the world's culture and past accessible, which is why, despite being in areas filled with many other attractions, summer or winter they are visited and enjoyed by people of all ages, interests and nationalities.
Potato Sculpture in Munich's Kartoffelmuseum - Flute of Shame for bad musicians photographer Mattes, courtesy de.Wikipedia
Germany (Eyewitness Travel Guides) - This has to be the best travel book for Germany out there, and it covers everything from museums to mountains. I wouldn't go anywhere without my copy, while the beautiful illustrations and detailed descriptions also make it ideal for arm chair travelers, or anyone who is just interested in Germany.

And you can follow German Culture on Facebook