Now Is The Time To Collect Copper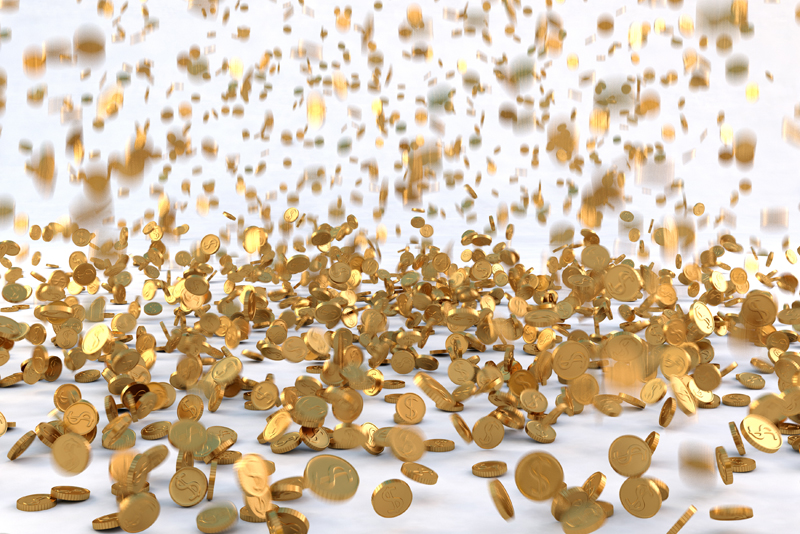 With the price of precious metals so high, many coin collectors are being priced out of the market for gold and silver coins. Now is the time for these collectors to get back to the roots of our hobby. Perhaps it is time to remember that collecting coins is not just about the precious metal content of a coin, but rather the history and beauty of that coin.

The history of the copper coinage in the United States has always been tied to the price of copper. Even today we continue to struggle with this situation. With the price of copper going up in these times, the U.S. Mint is looking to alternative alloys to reduce the cost of minting copper pennies.

Many complaints have been made over the years that the copper-coated zinc cents currently being minted cost more to mint than the face value of the coins. Back in 1982 the Mint switched to the current cents from the mainly copper composition of cents prior to that date for the reason that minting copper cents cost more than the face value of the penny.
Many collectors are not aware that high copper prices forced the change from large cents to smaller cents in 1850. Perhaps it is time to consider collecting large cents.

Braided Hair Large Cent

These large cents were produced from 1840-1856 and millions of them were minted. The Braided Hair Large cent was based on the a design of Christian Gobrecht. These large cents have their key dates at the end of the series rather than near the beginning like most coin series. In 1857 only 333,456 of these large were finally minted.

The 1851 Braided Hair Large cent is the most common date of this series. Around 10 million were produced, which makes this date rather easy to collect. It is possible to assemble a complete date run for this series minus the 1857 date.

Coronet Large Cent

The next large cent series is termed the Coronet cent. The design for this cent is by John Reich and it graced many copper coins from 1816-1839. The Coronet Large Cents were produced in large quantities much like the Braided Large Cents. You should be able to find suitable dates to collect.
Of course don't expect to find any of these coins in "Mint State" condition. The large cents were made to be circulated and used as legal tender. The key date for Coronet Large Cents is 1821 of which only 389,000 were produced.

Classic Head Large Cent

Classic Head Large Cents were produced from 1808-1814. They were also based upon a design by John Reich. The mintage quantities varied considerably within this series of large cents. The 1813 and the 1814 dates mintages were below one million, while for the other dates the mintage numbers were easily over a million. While some of the dates in this series may not qualify as "sleepers" you may want to keep an eye on the prices for coins in this series.

Draped Bust Large Cent

These large cents were minted from 1796-1807. The design for this large cent was by Robert Scot. You might be surprised to find that prices for these large cents are not as expensive as you might have thought. Due to problems with the price of copper and various machinery issues at the Mint, many varieties of this series were produced.

If you decide to collect Draped Bust Large Cents, you will need to have some patience. Some of the dates are rather scarce, while other dates are somewhat more plentiful. You should start with a single type coin, and then move up to a date run, then look at the different varieties available.

Liberty Cap And Flowing Hair Large Cents

These are among the earliest large cents produced. These large cents were issued from 1793-1796. Anything in this series is going to be expensive to collect. The verities in this series are rather numerous due to the problems mentioned earlier in this article. Expect sticker shock when you start to price any large cent within this series.

Collecting large cents hasn't been that popular over the years. But with the high prices for precious metals, it just might be time for you to look at these coins as an alternative to collecting gold and silver coins for the time being.



Related Articles
Editor's Picks Articles
Top Ten Articles
Previous Features
Site Map





Content copyright © 2022 by Gary Eggleston. All rights reserved.
This content was written by Gary Eggleston. If you wish to use this content in any manner, you need written permission. Contact Gary Eggleston for details.