No-Work Spanish, a review.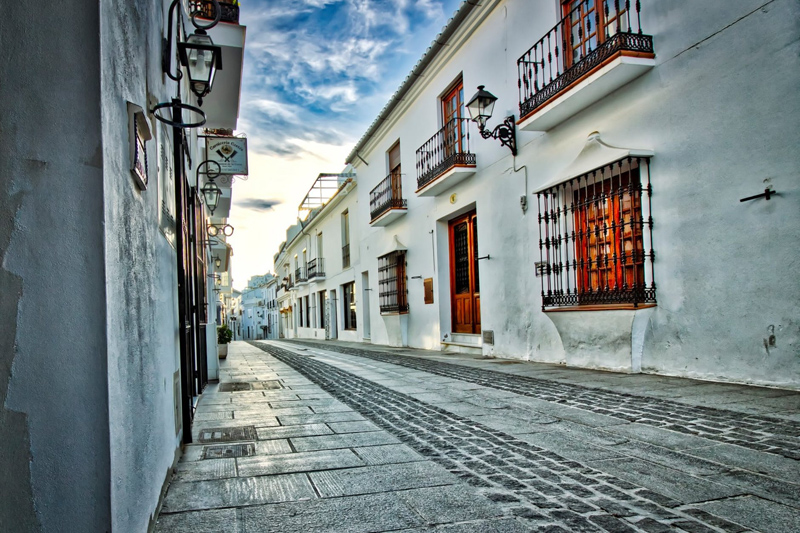 | | |
| --- | --- |
| | No-Work Spanish is a different way to learn Spanish. All you have to do is listen to the audio and, as they state, you'll learn Spanish. The system is quite simple. With children, they just listen to their parents, to people around them, and that's how they learn the language. No-Work Spanish is based on this method: You listen to the audio. Sentences are recorded in both languages: Spanish and English. This way, you associate the Spanish words and expressions to the English ones. When the chapter in both languages is finished, you'll listen to it again, but only in Spanish. |
You can find this method very useful if you do not have time to study. You can either buy the CDs or download the files. This way, you can listen to them while you drive: going to work, for example. Regarding students, this new method could encourage them, as they don't need to study grammar. Or maybe, you already have the grammar, but have some difficulties when trying to understand spoken Spanish. If so, No-Work Spanish could help you. More, recordings cover different Spanish accents, so you can have a global understanding.
One good thing about No-Work Spanish is that you can try the product for free! If you want to be sent the first 3 chapters of one of their audiobooks, just fill in the form and they will send them to you at no charge. You can find the form here:
Try it
.
Don't you think it would be a good idea to also have the translations? That way, you could also read the story, while you are listening to it, right? No problem, as when buying the CDs you'll get a .pdf file with the translations. But in case you had downloaded the audio files, you can find the pdf files here:
PDFs – Copies of Texts for each No-Work Spanish Audiobooks
.
I have listened to both stories "
Yaks March on Washington
" and "
Poster Girl
" and found this method really interesting and new. The only question I had in mind after having reviewed both audiobooks was if Spanish beginners could find this product useful (as I find it really good for intermediate and advanced learners). From my point of view, beginners can also learn Spanish using No-Work Spanish, of course, but I really recommend the use of the pdfs with the translations, and, of course, the use of a dictionary. Having a general idea on how Spanish verbs work is essential and, in fact, listening and reading would be an excellent complement to get familiar with verbs conjugations, sentences building and expressions. I can really assure this, as one of my favorite -let's call them "exercises"- was listening to English songs, and then reading the lyrics. This helped me a lot! And still does!
As I said above, you can buy the audiobooks and receive them at home - shopping cart available on the site-, or, you can download them either from Amazon.com or CDBaby.com.
Amazon.com allows you to listen to samples of the chapters and download them for 0.99$/chapter.
And same if you download them from CDBaby.com:
No-Work Spanish provided these review copies of "
Yaks March on Washington
" and "
Poster Girl
" to me free of charge.


Related Articles
Editor's Picks Articles
Top Ten Articles
Previous Features
Site Map





Content copyright © 2022 by Angeles Fernández. All rights reserved.
This content was written by Angeles Fernández. If you wish to use this content in any manner, you need written permission. Contact Angeles Fernandez for details.