Wolf - Loki's Story - Pet Wolves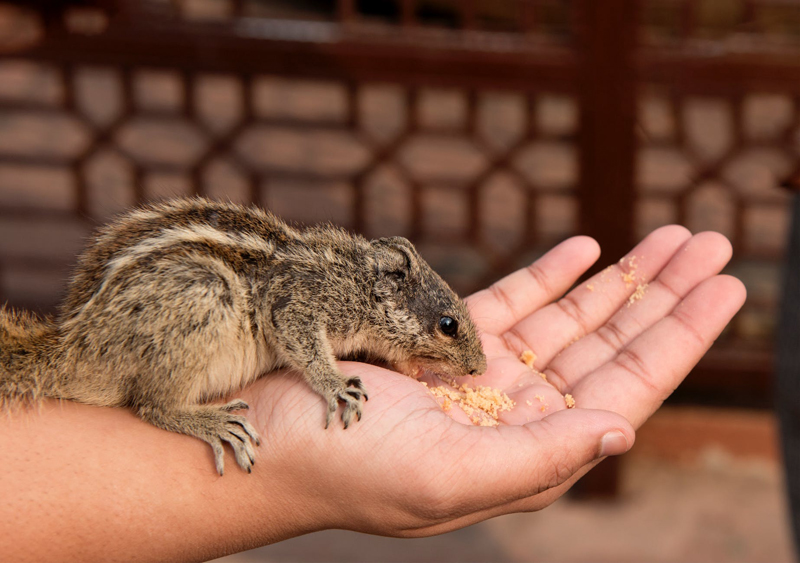 Loki's Story - When someone says "Wolf", what do you think of? To some, it conjures up images of an embodiment of evil, a creature of the night that befriends vampires, raids livestock and kills chickens and sheep. To me, it brings back memories of one of my most beloved companions; a haunting howl, the brown soulful eyes with the intelligence of a human behind them, a fun loving deeply emotional friend that I was lucky to share 4 years of my life with.
Would I recommend a wolf to anybody? No! They are not dogs, they are not an animal that can be kept in the backyard, and looked at through a window, and toss food and water at, and occasionally play with. If that is what you are looking for - please stay away from the wolf. They are a highly intelligent, a very socialized creature with demanding needs. They need to be loved, part of a pack, part of a family, and not treated as a pet... But, if this is you, then you may be as lucky as I to share a life with a most extraordinary soul. To me Loki (as my wolf companion was called), means as much to me as a child does to an average person. It has been years since her passing, and now as I write this, I find those old emotions of loss strong as ever. But, let me tell you her story as I remember it.
I was living in California, and was thinking I would like a dog...But, not just any dog. I started looking in the papers for a pet. Nothing stuck out to me. I didn't know what I wanted yet, but I was looking. My roommate's girlfriend called me at work and said there are some wolves for sale in Riverside, are you interested. Instantly, something clicked and I said yes, get their address and we will go look after work. (Well, I made an excuse and left a little early, LOL).
We drove to their house and saw the most beautiful litter of 6 adorable wolf cubs/wolf pups. I immediately wanted the girl that had the "classic" wolf lines... But she wanted nothing to do with me. ( omg, this sounds like a dating service. Lol) we put all the cubs at one end of the room, and I tried enticing her over to me. Pfft, she literally turned her back and ignored me... But, the pudgy one out of the group waddled over to me and sat right next to me, literally against my leg. I was like. Eww the fat one. I put her back with the group and tried again. This time nothing. All 5 cubs were playing together and ignoring me. ( Yes all "5"). I turned around to talk to my roommate's girlfriend, and just about tripped over rollie-pollie. She was at my feet staring directly into my eyes... Something clicked, connected – is how I can best describe it. There was literally some kind of connection on a deeper level, this huge cub had chosen me. She was somehow telling me, she wanted to come home with me.
Let me describe how big she was. I am 6'1" tall, and when I held her in my arms, she could rest her head on my shoulder – and she was only 10 weeks old. (And topped the scales at 30 pounds). She was the chubby kid – but she wanted to be my companion. No other way to describe it. I spent about an hour talking with the people that were raising the cubs, we got them all together, and he showed me how they love to howl together, how they play together. Gave me a list of the shots she has had up to that point, and recommend a few different vets to consider. I even got to see her parents – didn't get to touch them or play with them, but did get to see them (and they were bloody gorgeous!)
Wolf picture
Gray wolf - Canis lupus
Gray wolf picture taken by Gary Kramer

I took her home, and we stayed up very late bonding in the living room. At first she was scared – oh was she a nervous cub. (She even got carsick as we pulled into the driveway.) But, we were in the living room and I put on the TV while we got to know each other and decided on a name. As she was sniffing around the room, and freezing at ANY noise she heard, I was trying out different names to see which she responded to. Loki was her choice. When I said Loki, she literally ran over to me and jumped on my chest, licking my face and neck = Well, Loki it is!!!




Part two Wolf Training - Loki's Story

Part three Wolf - Loki's Story - Wolf Care

Part four Wolf - Loki's Story - Temperament





Diana Geiger Exotic Pets Editoron


If you have a comment on this article, here is where you can place your comment. Have you had a wolf as a pet? We would love to hear your story! Comment Here I hope to hear from you I find pet wolves a fascinating subject!


More wolf images including wolf pups or wolf cubs
Wolf pup
Wolf cubs
Red wolf and wolf cub
More wolf pups
Wolf and pup
Exotic Pets BellaOnline on Twitter
Scroll
down a wee bit and subscribed to the Exotic Pets Newsletter; it's free, secure, and confidential!
Ferrets: A Complete Guide available in paperback and Kindle. By Diana Geiger (me:) Five star reviews!
Ferrets: A Complete Guide - Paperback
Ferrets: A Complete Guide - Kindle
PDF Version Ferrets: A Complete Guide (Access to free PDF Reader)
Ferrets: A Complete Guide
This site needs an editor - click to learn more!

You Should Also Read:
Exotic Pet Site Map
Ferrets - A Complete Guide Paperback and Kindle
Exotic Pet Shopping (the safest for your pets)




Related Articles
Editor's Picks Articles
Top Ten Articles
Previous Features
Site Map





Content copyright © 2022 by John David Mattson. All rights reserved.
This content was written by John David Mattson. If you wish to use this content in any manner, you need written permission. Contact BellaOnline Administration for details.