Wolf Training - Loki's Story - Pet Wolves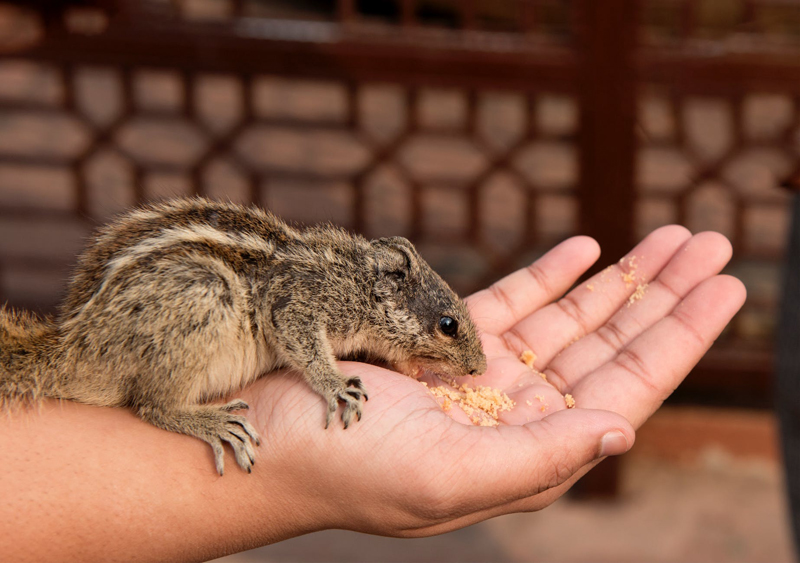 This is the second installment of Wolf - Loki's Story. If you missed out on the opportunity to read the first installment, here it is Wolf - Loki's StoryLinks for three and four at bottom of page!
I remember a show on TV about some guy living in the wilderness with wolves, but cannot remember the name of the movie. Had a guy that was playing a bassoon or oboe, and a pack of wild wolves were howling in the background to it... Not out of annoyance, but more in harmony with him.
Well this made Loki happy on the one hand, yet a bit sad on the other. She was all over the living room looking for the sound. No, not at the rear door... nor at the fireplace... Not at the back of the couch, but at the TV. She sat inches from the TV, turning her head side to side as they howled, and she started howling also. Then pawing at the TV, and finally she realized it was not real wolves, and laid down next to me with her head on my leg, and her paws wrapped around my leg in a hug like fashion. That was how she fell asleep.
For the first few nites she slept on my bed next to me, her head right next to my heart. I think she liked the sound of it, and it reminded her of sleeping in a pack. After a few nites, she took to her blanket that was right next to the bed. That became her bed. At first she slept with her head under the bed ( kind of like sleeping in a cave, I would think). Then later she was happy just being on the blanket.
She was the easiest animal to potty train, she had one accident in the house, and I caught her mid-stream – so to say. I promptly yelled at her, and picked her up by the scruff and took her outside. She was very upset, as she realized I was not happy. While I cleaned up the mess, she stayed out back, and did her business.
I took a week off work, and spent it with her. When I was home, the back door was left open. She could come in and go out as she pleased, and we worked on the rules. Now some people may disagree with how I trained her. When she was bad, she was smacked on the bum with a loosely rolled up newspaper, followed by a stern NO. The news paper makes a loud noise, but doesn't really hurt them. And when she did something correct, she was highly praised with hugs, scratches and kisses. She learned quickly.
She would occasionally test the rules, to see if they "changed" or what she could get away with. For example, she was not allowed into the kitchen. She would literally put her toe nails right up to the metal border of the carpet and the tile in the kitchen. She would stretch her body forward and sniff, but would not venture into the kitchen. (for me, too many dangers in there, and food is prepped in there, so I didn't want her in the kitchen).
Now the fun of leash training. She wore a full chest harness (and a collar with her ID and rabies tags on them), and the leash was attached to her chest harness. We walked around the back yard and the house for the first two days – in an environment that was comfortable to her. (She was still a nervous cub at times... Anything new was met with a touch of fear, and a deep desire to inspect it – provided I was there with her.) After a few laughable moments of her getting used to the collar, tripping over her huge feet ( which she did a lot for the first two months, LOL) We decided to try out the "front yard".
OMG, the front door opened, and she took the first two steps, and went frozen, Four legs, stiff as can be – she was in a panic. A whole new world and she had never really seen it. I went to the length of the leash, and gently tugged on it, and called her. Slowly she came to me, tail between her legs, and head down. Till she got to me, then she was doing everything she could to share the exact same spot I was in. After about an hour of working with her, she became comfortable with the front yard.
This went on few a few days, and as we progressed further, she would find other things to become stiff legged at. OMG A PARKED CAR. For the first two days she was scared of parked cars. TO her they were HUGE monsters with evil eyes staring at her. Huge shiny metal mouths that wanted to eat her. I would pick her up and carry her passed the evil cars for the first two days. Then she seemed to understand they were harmless, and it was OK, as I was not scared of them.
Day three of the walkies... We made it to the outside of the track of homes. STIFF LEGGED AGAIN!!! THE METAL MONSTERS MOVE.... FAST! I could not help it, I burst out laughing. She immediately looked up at me, and started jumping around me in a playful manner. My laughter broke her fear. She was no longer scared of moving metal monsters. Actually looking back at it... She was no longer scared of anything if we were together. A long round of scratchies, hugs and kisses as she was not scared of going on walks. This had to be treated; we went to the local pet store for a treat. Only her second ride in a vehicle and the last one made her sick. She was buckled into the seat of my truck ( Buckle thru the back of the chest harness). Loki was able to sit up, look out the windows, and I turned the vent on so she could get the smell of fresh air. SHE LOVED IT!
As we got to the pet store, Loki and I walked in and I looked at her and said, "You can pick one toy". We walked up and down the aisles for a solid 15 minutes; till she found something she wanted. I'm not kidding; she actually pointed at a pig ear, and nuzzled it. So we took that to the register – all the while Loki was looking at it in my hand – making sure I didn't keep it. LOL.
AT the register, I told her to sit and stay (which she did understand and knew, as we had worked on the basics at home). As I pulled my wallet out, I heard a young girl scream with excitement, "Mommy, Mommy I want a WOLF just like this." Then I felt something bump into me. It was the girl sliding on her knees and grabbing Loki in a bear hug. OMG – PANIC MOMENT!!! I didn't anticipate this, and feared how Loki would react. PFFFFFT. Lokie loved her, and started kissing her all over the face. Putting her paws on her shoulders and licking her face. While her mom tried to extricate her child from Loki's hugs, she said, Honey, that isn't a wolf. They don't have wolves in the city. "Actually Ma'am, Loki is a wolf", I said. And your daughter has very good eyes to recognize a young cub like her. (Mind you she was over 45 pounds after the first week.)
I thought the Mother would faint, she turned ghost white, and seemed very nervous. I told her, not to worry, Loki absolutely loves your girl, and she is in no harm. The mother calmed down as she realized this fact, and even took a few moments to get to know Loki.
Part one of
Wolf - Loki's Story
Part three of
Wolf - Loki's Story - Wolf Care
Part four
Wolf - Loki's Story - Temperament
Diana Geiger Exotic Pets Editor
on
Exotic Pets BellaOnline on Twitter
Scroll
down a wee bit and subscribed to the Exotic Pets Newsletter; it's free, secure, and confidential!
Ferrets: A Complete Guide available in paperback and Kindle. By Diana Geiger (me:) Five star reviews!
Ferrets: A Complete Guide - Paperback
Ferrets: A Complete Guide - Kindle
PDF Version Ferrets: A Complete Guide (Access to free PDF Reader)
Ferrets: A Complete Guide
This site needs an editor - click to learn more!

You Should Also Read:
Exotic Pet Site Map
Ferrets - A Complete Guide Paperback and Kindle
Exotic Pet Shopping (the safest for your pets)




Related Articles
Editor's Picks Articles
Top Ten Articles
Previous Features
Site Map





Content copyright © 2022 by John David Mattson. All rights reserved.
This content was written by John David Mattson. If you wish to use this content in any manner, you need written permission. Contact BellaOnline Administration for details.