Wolf - Loki's Story - Temperament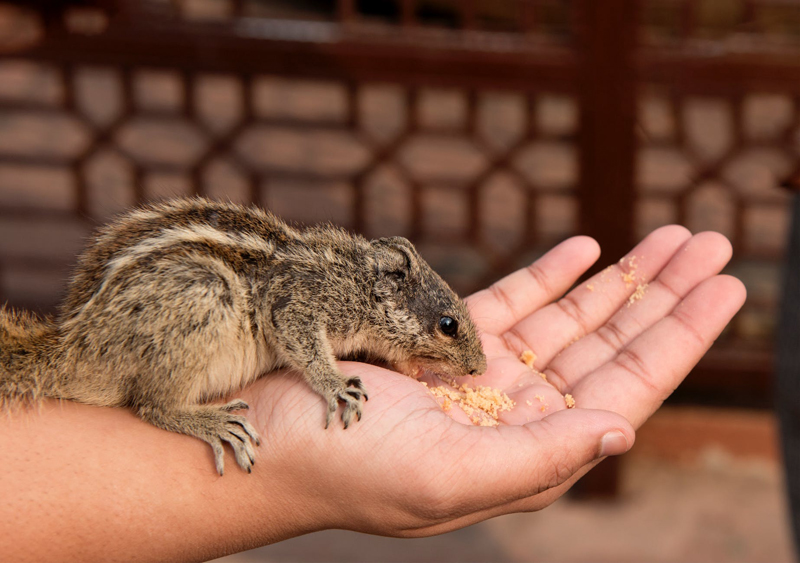 This article about wolves concludes a four part series discussing the wolf as a companion pet. How to socialize, train, and many other important aspects of having a wolf as a pet. If you have missed any part of this highly popular wolf series, Loki's Story, here are the links.
Wolves as Exotic Pets
Wolf Loki's Story
Part one - Wolf - Loki's Story
Part two - Wolf Training - Loki's Story
Part three - Wolf - Loki's Story - Wolf Care
By John David Mattson
I cannot take all the credit for her temperament. Yes, I read a lot about wolves before I even thought of sharing my life with one. I took the time to try and understand Loki, and her needs. To get to know her body language, and set a very organized pack mentality up in our house. She went with me everywhere I went, except grocery store, and work. (For some reason, they didn't like dogs there.) IF I went to friends houses, she would come with me; went hiking in the mountains, Loki was with me. Took a drive anywhere, Loki was with me.
She was not a trophy pet that was to be looked and to have my ego boosted. She is/was a huge part of my family and my life. While she was alive, my life revolved around her, and all my friends accepted the fact, that if we were doing something and she was able to be there, she would be!
Loki forever changed my life; in how I treat any animal companion I have. There is a wise saying; "you are forever responsible for what you have tamed." And that is a core of my philosophy now. Any companion I have, they become a part of my family, not an addendum or footnote - but a major part of my life.
It doesn't matter if you get a cat, dog, horse, bird, or wolf.... You must be prepared to get to know their needs, not just your own. If you can get to really know how to communicate with your companion, then you will have a rewarding experience. But, only if you are ready, willing and able to do research first.
Back to one of my first questions, would I recommend a wolf to just anybody... No. There are a lot of things to consider. Is it a pure wolf, or hybrid? If it is a hybrid, what is it mixed with? I have heard of Wolf Akita, Wolf Rottie, and even Wolf Shepherd mixes. Personally I would avoid hybrids unless they are with a husky / malamute. Why do you ask? When you mix a wild species of a hunter/tracker, with a dog bred for fighting/ guarding – you can be playing with dynamite. You might get a wonderful pet, but chances are you can also get a dog with a strong temper or even vicious streak.
Yes, some of that comes from how they are socialized, how they are raised. But having shared time with a wolf, I would not recommend a hybrid, unless you are 110% sure of the mix, and even then I would really think about it. Most hybrids do not live very long, and usually end up in a four or five walled cage, as they tend to form a bond with one, and view any other interactions with that person as a threat to their bond. But, if you still want a wolf, or hybrid, then do your research first. Read as much as you can about their temperaments, their needs. Talk to vets; get to know at least two good vets that are willing to work with them (and you).
IF you can do that, and you find the right companion, then you will be rewarded with the love and bond and life experiences that will utterly surprise you. But also be forewarned, a lot of people get scared just by mention a wolf. I have heard the comments, seen the reactions... Even had people cross the street to avoid sharing a sidewalk with us, or avoid our house when she was out front playing with us. Why? Because many people are scared and ignorant. If your pet, for whatever reason, should bite another animal or person. Then most likely, it will automatically become your companions fault... Because they are a "wild animal" a "WOLF". You have to think about this... I was fortunate with Loki. She never chased another animal, never bit anyone.
She lived a long life... A happy life and I am forever grateful to have known her! And not a day goes by that I don't think of her:)
Exotic Pets BellaOnline on Twitter
Scroll
down a wee bit and subscribed to the Exotic Pets Newsletter; it's free, quick, secure, and confidential!
Diana Geiger Exotic Pets Editor
on
Join Exotic Pets Bellaonline on Facebook and Twitter - be sure to click the "like"
Exotic Pets Facebook
Exotic Pets @ Twitter
Facebook interface, be sure to stop a second and "like".
***
See through Your Pet's Eyes
The Wolf Almanac, New and Revised: A Celebration of Wolves and Their World
Ferrets: A Complete Guide available in paperback and Kindle. By Diana Geiger (me:) Five star reviews!
Ferrets: A Complete Guide - Paperback
Ferrets: A Complete Guide - Kindle
PDF Version Ferrets: A Complete Guide (Access to free PDF Reader)
Ferrets: A Complete Guide
This site needs an editor - click to learn more!

You Should Also Read:
Exotic Pet Site Map
Ferrets - A Complete Guide Paperback and Kindle
Exotic Pet Shopping (the safest for your pets)




Related Articles
Editor's Picks Articles
Top Ten Articles
Previous Features
Site Map





Content copyright © 2022 by John David Mattson. All rights reserved.
This content was written by John David Mattson. If you wish to use this content in any manner, you need written permission. Contact BellaOnline Administration for details.