Gardening by the Moon in Germany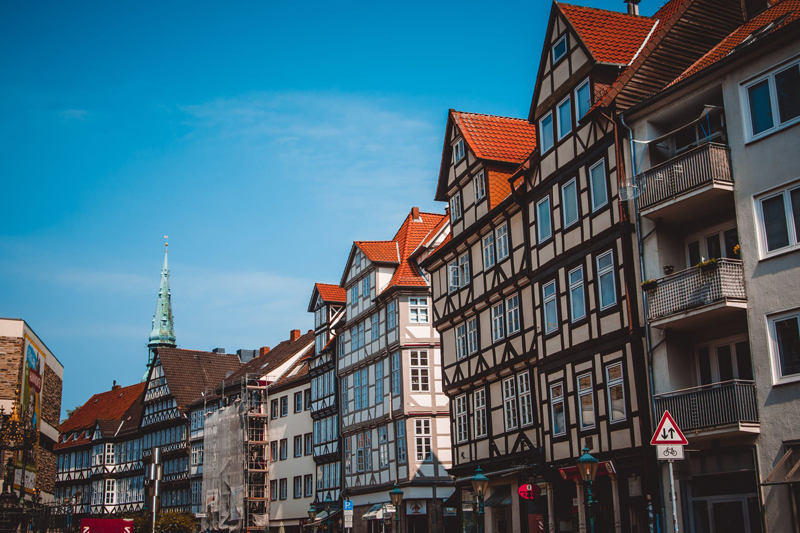 For thousands of years farmers and country folk from different cultures, countries and climates throughout the world based their efforts to produce better crops upon experience, guess work, superstitions and myths. For the 'ancients' the moon played a large role throughout the growing season, with a Roman historian, Pliny the elder, AD 23-79, noting "The idea that the Moon exerts a determinable influence on plant and crop growth may be as old as agriculture".
Experience had shown planning work around the phases of
the moon somehow improved the whole growing and harvesting process, but as farming methods progressed and modernized through the centuries the influence of astrology and 'lunar agriculture' decreased.
It returned to the spotlight in the early 1920's in Koberwitz, at the time a region of Germany close to Austria's border, when Rudolf Steiner, an Austrian philosopher, scientist and social reformer, gave a series of eight lectures on his theory that not only the fertility of the soil but also the rhythms of the sun, moon and planets were necessary to support the growth and quality of plants.
These lectures, published as An Agricultural Course, described a connection between the energy from the sky and the earth being used together with an understanding of nature, and they became the basis of 'Bio-Dynamic' farming. Agriculture involving working with the cosmos and in harmony with the earth.
Gardening by the moon and astrology was once more being considered as being a useful tool in agriculture, and to be used together with the spade and plow.
'Demeter' a certification program established in 1928 is still used for bio-dynamically grown foods, its core belief being that all things grown under the guidance of this system were better not only for the land and environment but also for the 'mensch'...human being.
Although together with advice on the best time to sow, plant, harvest and process, as well as how and when to easily banish everything from snails to crickets, there are some strange aspects of the moon agriculture regime, such as overwintering oak bark in the skull of a farm animal to add to compost in the spring.
This might be followed by some farms but not by an average home gardener.
Its astrological aspects however are faithfully adhered to, and in 21st century Germany this has led to a thriving Bio-Dynamic consumer trend, from supermarkets carrying extensive bio-dynamic ranges to the specialist shops and booths in farmers markets, offering everything from wine, juice and vinegar to honey, vegetables, cheese and flowers. Produced and harvested with the help of a lunar calendar.
Rudolf Steiner died in 1925 after entrusting the development of a laboratory in Stuttgart, southwest Germany, to Dr. Lilly Kolisko, one of his best students, and together with her husband Eugen she carried out biological experiments following Steiner's theories.
These included the effect of the phases of the moon on seed germination and growth.
The Doctors Kolisko worked with wheat seeds in 1930 and found that when sown at Full Moon they germinated faster and more successfully than when they had been sown at the New Moon, when germination was particularly unsuccessful.
After fleeing 1930's Germany for England, and the death of her husband in 1939, Lilly continued her work until her own death in 1976, with experiments which successfully showed the influence planets possessed, especially when there were significant planetary conjunctions, oppositions and eclipses.
The next major influence on the development of bio-dynamic agriculture in Germany was Maria Thun, an internationally recognized expert on bio-dynamics who had trained as a hospital nurse but whose passion was gardening.
In the early 1950's she began experimenting with Steiner's ideas, looking for a connection between plants and what was taking place in the skies, and one growing season sowed a line of potatoes every day then watched and noted the growth and health of each individual sowing.
Four distinct and different results and patterns appeared under this 'gardening by the moon' schedule.
There were lines where the plants roots were larger, some with bigger leaves, others with more flowers and a final group that rapidly went to seed.
'Root Days' were when the line produced the longest roots and largest potato crop, and had been sown when an ascending moon was in Virgo, Capricorn, or Taurus.
Later experiments confirmed these results so now bio-dynamic gardeners plant on 'root days', when the moon is going through one of these constellations.
'Leaf Days' were when the sowing had taken place under an ascending Scorpio, Cancer or Pisces moon, and produced plants with the most leaves.
Additional experiments showed that this was an ideal time to plant 'leafy' vegetables such as lettuce or spinach.
'Flower Days', the ascending moon had been in Libra, Gemini or Aquarius, the air signs, and were ideal for flowers of every variety, including hop flowers.

'Fruit Days' produced the highest yields for seeds and fruit, such as peas, tomatoes, zucchini, and on those days the ascending moon was in Leo, Sagittarius or Aries.
Supported by a group of bio-dynamic farmers Maria Thun carried out six decades of research and experimentation in her home state of Hessen, in 1971 grounding a research station to study the effects of the constellations on crops. She died in February 2012 the year her Moon Gardening Calendar, which is published throughout the world in 21 languages, was celebrating its fiftieth edition, and in Germany is as popular as the 'cats, kittens or scenic' calendars that appear every autumn.
Although it is easy to question the power of the moon over seeds and seedlings the effect it has on large expanses of water is known, so it can also affect water in soil, and the calendar's monthly lunar advice and information, on everything from sowing and pest control to storage, is followed by an ever increasing number of Germany's home gardeners.
Organizing their sowing and planting times around it, without necessarily having any interest in the complexities of the cosmos, many have discovered not only that it is difficult to go wrong following Maria Thun's simple principles, but that the resulting crops have more flavor and vitamin content when they have been treated to a "Gardening by the Moon" regime.
Illustration Moon Phases courtesy Wikipedia user Orion 8.
You Should Also Read:
Germany's Prehistoric Solar Observatory
Germany's Garden Colonies, Schrebergarten
Forest Schools, Germany's Waldkindergarten


Related Articles
Editor's Picks Articles
Top Ten Articles
Previous Features
Site Map



Follow @GermanKultur
Tweet





Content copyright © 2019 by Francine A. McKenna. All rights reserved.
This content was written by Francine A. McKenna. If you wish to use this content in any manner, you need written permission. Contact Francine A. McKenna for details.