Pet Adoption - Embracing Abandoned Animals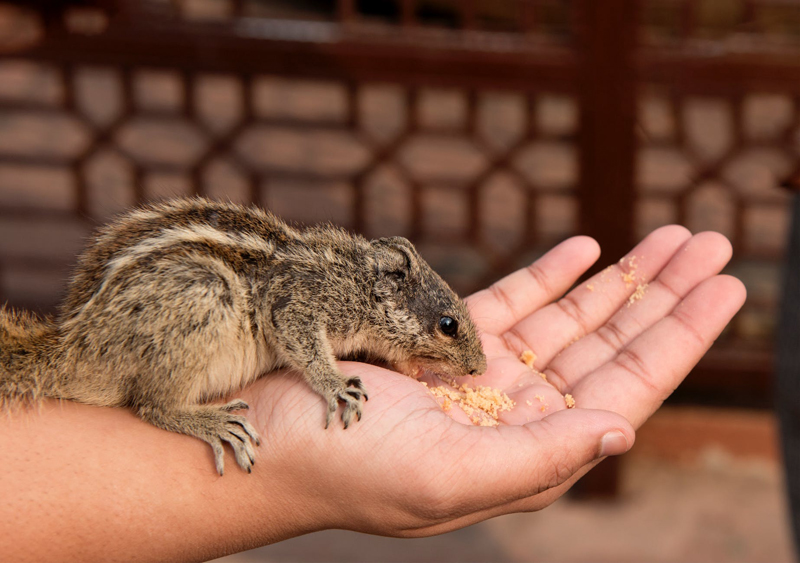 As I am inspecting a new pet rescue I am looking at each animal wondering what their lives were like before they ended up abandoned, for whatever reason.
One animal is looking into my eyes. This animal has known love. He is playful, trying to egg me on to play with him. It is obvious he had a family. He is bald with a few wisps of hair. He was given away because he has a form of cancer. I see him as beautiful. His owners probably thought only of the ugliness and the medical expenses.
My little granddaughter is with me. Of all the ferrets the bald one is her favorite. She pats him and smiles and says, "How soft he is grandma," if we could all see through a child's eyes.
Did this ferret have a human child who loved him? Did he have someone that came home from work each day excited to open the cage door. Looking forward to playing with his or her best friend? How did this ferret feel when he began losing his hair and his owner begin to pay less attention to him? How did he feel when he found himself in a strange and cold place without his human family?
I am trying not to be judgmental. Sometimes there are legitimate reasons to give up a pet. I had to do it myself once. My folks were in their 80's and could no longer care for themselves. We had to move across country to California to care for them.
We had animals that could not be brought across the border into California because they are illegal in the state. The sad thing is the border station had been closed - lack of funding. No one stopped us to look for fruits, vegetables, or animals. Illegal or not, I could have brought these animals into the state. For each one of my animals I found close friends that wanted them that would love them.
When I lived in the country I would often find abandoned animals that were just dumped on the side of the road. Once we found two golden retriever pups. They had been tossed in the road, one was still inside a paper bag, and he had been run over and killed. Another pup came running out from the weeds next to the road. He was a playful plump pup; beautiful and golden. We brought him home with us. He turned out to be the best dog we had ever had.
Jake a couple of weeks after we found him on the road where he was left to die. His brother did die, still inside the bag after being tossed from a vehicle. He had been run over by a car. Never run over boxes or bags on the road, you never know what is inside of them.
Every single pet we had back then had been rescued, they had all been abandoned. It makes me ill that people are too embarrassed or lazy to take animals to an animal rescue or animal shelter. I am a firm believer in pet adoption!
My son Robert Vincent Ruth and Jake, may they both rest in peace. At least they are together. This picture was taken on our lake in Northern Minnesota. Our house set up on a cliff. What a beautiful place to live.
If you are thinking about acquiring a pet, think about pet adoption, bringing a pet home from an animal rescue or animal shelter. I doubt if there is any rescue that doesn't exist for every animal there is. Look for ferret rescues, turtle rescues, reptile rescues, skunk rescues, bird rescues, parrot rescues, macaw rescues, you get the idea. All you need to do is add the animal's name to the front of rescue or shelter. Check phone books, check the internet, and check with local veterinarians. Please consider pet adoption first.
This article is dedicated to my son Robert Vincent Ruth who passed away at fifteen years of age. Also, to our wonderful dog Jake, who will be with Robert, forever.
Scroll
down a wee bit and subscribed to the Exotic Pets Newsletter; it's free, quick, easy, secure and confidential!
Adopting a Pet For Dummies [Paperback]
Join us on Facebook!
Follow @petsbellaonline
Ferrets: A Complete Guide available in paperback and Kindle. By Diana Geiger (me:) Five star reviews!
Ferrets: A Complete Guide - Paperback
Ferrets: A Complete Guide - Kindle
PDF Version Ferrets: A Complete Guide (Access to free PDF Reader)
Ferrets: A Complete Guide
This site needs an editor - click to learn more!

You Should Also Read:
Exotic Pet Site Map
Ferrets - A Complete Guide Paperback and Kindle
Exotic Pet Shopping (the safest for your pets)




Related Articles
Editor's Picks Articles
Top Ten Articles
Previous Features
Site Map





Content copyright © 2022 by Diana Geiger. All rights reserved.
This content was written by Diana Geiger. If you wish to use this content in any manner, you need written permission. Contact BellaOnline Administration for details.