Saving Pet's Lives - CPR – First Aid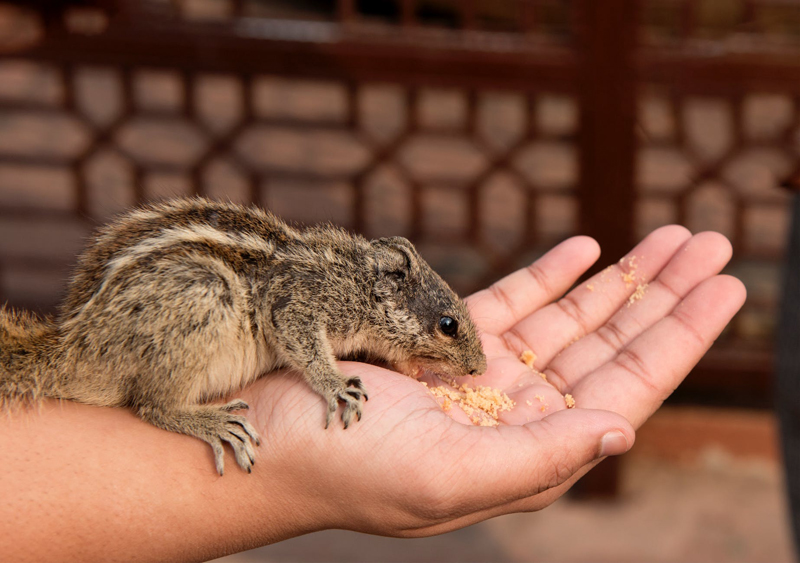 I have provided several learning or educational videos so that you can learn to save your pet from heat stroke, find the pulse on your pet, learn how to perform CPR on animals, learn pet first aid skills, learn how to induce vomiting, and what to do if your pet is choking. At any given moment tragedy can strike.
Recently someone stopped by my house. It was a quick stop for a photograph and a quick news article. It was during the time that this huge bubble of hot air centered over us, turning South Dakota into the humid tropics. It was HOT.
I heard a dog barking. I turned toward the sound of the barking dog and the dog was in this person's car. I was frankly horrified. The windows were cracked but did you know it if its 98 degrees, the car is in the shade and has two windows cracked it is around 115 degrees in the car. It doesn't take long at all for an animal to die inside a vehicle. Cracking the windows does little good. One study showed that with an outside temperature of 98 degrees with the window closed, the inside temperature of the car was 114 degrees.
How does the car get hot? The heat gets trapped inside the car kind of like what happens in a greenhouse; solar energy is converted to thermal energy.
The whys and hows really don't matter much, cars are deadly to any life forms, examples are children, and pets that all too often die inside of hot cars.
Leave your pet at home. It doesn't matter if its exotic pets or regular pets, they are going to die if left in a hot car.
I see this reminder in the newspaper, on the Internet, on television, radio, frankly all over the place. Why do kids and animals keep dying inside cars? Surely people should know better. Leave your exotic pets at home!
Some animals can't perspire, a couple examples; ferrets can't perspire, and pigs can't perspire, animals have different cooling systems than human beings. These cooling systems are not effective inside smoldering cars.
Also remember various animals have various normal body temperatures, lots of factors…the point still remains, pets are dying inside hot cars.
What can you do? One very important tool I am never without is my camera. Having cell phones with cameras has made documentation much easier. Document document document!!! If you're in a mall call security, call police, time is not on the animal's side. It is illegal to break into someone's car to get his or her animal out. You can be prosecuted! If you decide you're going to do this anyway, document the experience, and get some witnesses. If it is a child I doubt if anyone would question your actions.
Once the animal is out of the car find some shade and cool the animal with cool water, never use cold water. If cold water is all that is available rub some in your hands wipe it on the animal, repeat. You need to lower the temperature gradually. Perform CPR if necessary. Yes, you can save an animal's life with CPR
Pet Health+: Animal First Aid & CPR
or
Pet First Aid: Cats & Dogs
(These links are books found on Amazon.)
Free videos to help you learn how to save you animal's life.
Performing CPR on animals, how to perform CPR on animals, video performing CPR on pets, learn to locate the pulse, how do you find a pulse on an animal?
Elaine Acker, CEO of Pets America, demonstrates the proper technique for performing CPR on pets.
Learn pet first aid and CPR skills for animals (animal life saving skills). Learn how to induce vomiting to save your animal's life.
PAWStronomical Pet CPR Event - Learn Animal Life Saving Skills
Keep a first aid kit in your car; remember the camera, notebook, and paper (documentation and witnesses)
AKC 51-Piece Pet First Aid Kit, Red, Large
.
How to save your pet when they are choking video
Choking animals
If you have enjoyed my exotic pet articles I know you will enjoy my brand new EBook. Ferrets: A Complete Guide is an EBook
for novice ferret owners, experienced ferret owners, and people that are considering a ferret for the first time. Great as a reference guide or a standalone care book for ferrets.
Ferrets: A Complete Guide
Easy download, instant access, and inexpensive for one of the best books available on ferrets!
This is also a way to help support Exotic Pets BellaOnline. We donate our time and BellaOnline is a non-profit site, all revenue except for expenses (servers and whatnot - no salaries period!) is donated to charity. Paypal and credit cards! Only
$3.99,
big savings when books don't have to be printed, also saves our natural resources!
Amazon description: "Emergency procedures for CPR, choking, bleeding, trauma, poisoning, as well as non-emergency topics related to pet care are covered."
This site needs an editor - click to learn more!

You Should Also Read:
Exotic Pet Site Map
Children's Pet House (For Kids)
Exotic Pet Shopping (the safest for your pets)




Related Articles
Editor's Picks Articles
Top Ten Articles
Previous Features
Site Map





Content copyright © 2021 by Diana Geiger. All rights reserved.
This content was written by Diana Geiger. If you wish to use this content in any manner, you need written permission. Contact BellaOnline Administration for details.