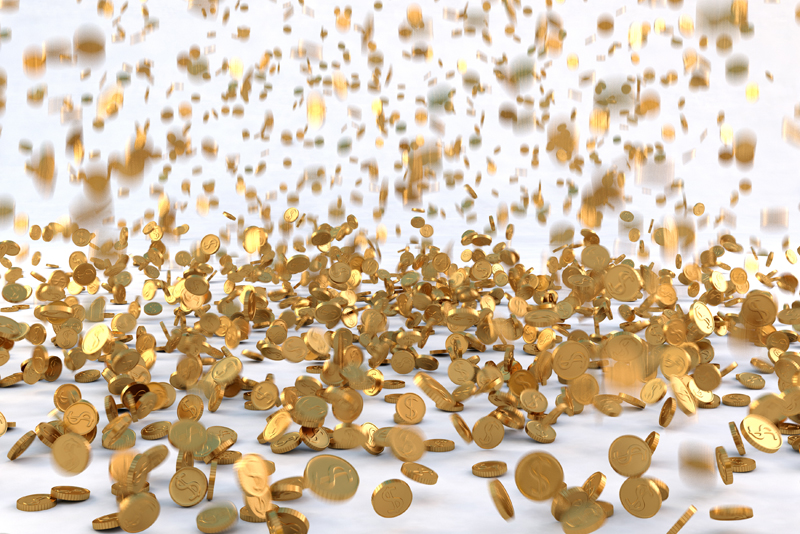 With the recent high prices for precious metals, many seasoned collectors have decided to abandon gold and silver coins for the time being. Many such collectors are turning to copper, while others aren't quite ready to head in that direction. Many seasoned collectors use times like these to go bargain hunting. Some of the best bargains available right now share the same common design. What we are talking about are the Barber coinage of 1892-1916. This means dimes, quarters, and half-dollars.

Barber Dimes:

Barber dimes are a series worth looking at. These are real collector coins. They do contain some silver, but the amount of it is somewhat disconnected from the current price-mania that is currently affecting the silver market. Plus there are more than 20 different dates and mintmarks worth collecting.
For examples: the 1907 and the 1902 dates are two of the most common dates with the Barber dimes. Both dates have mintages in over 20 million each. You should be able to find one from any well-stocked dealer. Be aware that most of these dimes will be well circulated and their condition will reflect this.

Barber Quarters:

All Barber coins share the same date range (1892-1916), so you have the same span to choose within the quarters. The obvious differences will be in the annual production from the various U.S. Mints. The two most common dates within the Barber quarter series are the 1899 and the 1902. Both of these dates have mintages of over 12 million each. Of course prices for Barber quarters will be somewhat higher than for Barber dimes, and these prices can be either good or bad news depending on how you look at them.

Barber Half Dollars:

We have seen that the Barber dimes and Barber quarters series do have some bargains present within their respective series. When it comes to highs and lows, Barber half-dollars do have much lower mintages than the Barber dimes or Barber quarter series. The biggest run of Barber halves were in the 1899 and 1908-Os, with 5.5 million and 5.3 million, respectively. On the low end, the 1913, 1914, and 1915 never made it over 200,000 pieces. There are 73 different dates and mintmarks from which to choose when assembling a full set of Barber halves.

None of the dates we have examined are the elite-of-the-elite of the three denominations, but that means none of them command the huge auction prices that you may hear about all too often. If you have passed these Barber coins up in the past, you might consider collecting them now.



Related Articles
Editor's Picks Articles
Top Ten Articles
Previous Features
Site Map





Content copyright © 2022 by Gary Eggleston. All rights reserved.
This content was written by Gary Eggleston. If you wish to use this content in any manner, you need written permission. Contact Gary Eggleston for details.