Ferrets, Skunks, Raccoons and Bears – My Interests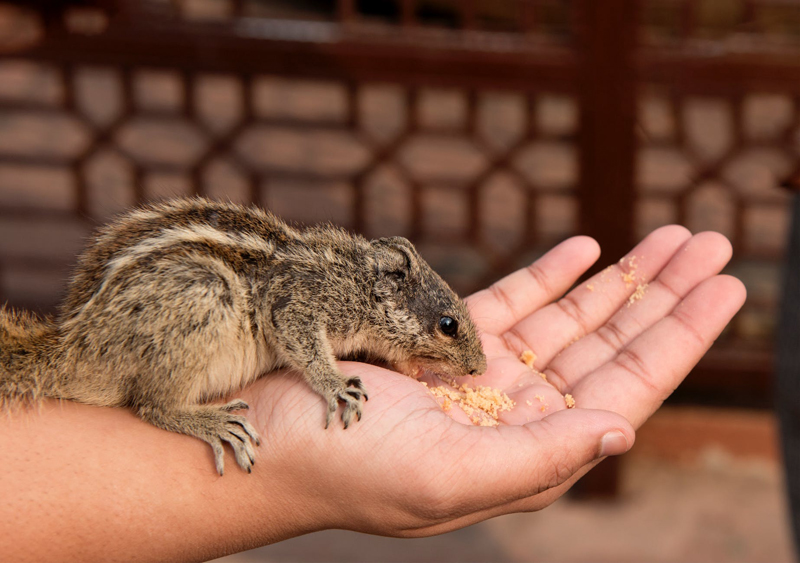 My interest in exotic pets began to include wildlife rehabilitation when I moved to Northern Minnesota. The first full day in my new home a Bald Eagle flew over my home and landed in a White Pine tree right next to the house. I saw it as a premonition.
Our first walk in the woods, miles from other humans, my children and I caught sight of a bear and her cubs.
This article will begin to share a vast array of experiences in my lifetime with exotic pets and wild animals. This will not be the complete story by a long shot but I thought it would be enjoyable occasionally to share some of the highlights of my life.
First, I will share the background on how I found myself in Northern Minnesota. I love the country, I love adventure, and I love animals. I had two young children, a son, and a daughter. My son had severe learning disabilities, hyperactivity, and was attention deficit. I had lived in California, and because of these disorders, they were vulnerable, I worried about peer pressure. They wanted to fit in with the rest of the children. Drugs and gangs were beginning to move into our small town.
This is about the time I was in an accident and became disabled. I was unaware my husband (now my ex-husband) was using drugs. I got a call from the company he worked for asking me to come and get him.
He had begun using when he worked for a company that disposed of these drugs. I wasn't very impressed this company, at that time it was the only company that could dispose of drugs and environmental hazards on the West coast. Evidently, many of the workers had easy access to these drugs.
I was hoping to keep the children away from bad examples, when I found out I had one living in the house. This is when I bought a house sight unseen overlooking a lake way back in the woods in Northern Minnesota. I hoped it was a rebirth for my family; however, it didn't turn out that way.
The children and I had some remarkable experiences. We would sit by the boathouse on the lowest step and watch otters, loons, muskrats, beaver, and a variety of other wildlife swim by. We would walk for miles in the woods often running into bear, raccoons, cougar, pumas, porcupines, martins, fishers, weasels, and many other of the 10,000 plus mammals and zillions of other animals in Minnesota.
Nothing was more beautiful than watching a mama bear with her young cubs. We had a mutual respect. If the bear was passing our path, we would yield and let her and the cubs pass. If we had not noticed them, they would yield to us, only crossing the path after we went by. We would hear something behind us, turn around and there would be a bear family crossing not ten feet behind us. Through those years we would end up within touching distance of bears, including bears with cubs. The mutual respect always stayed true. Did they sense we wouldn't hurt them and meant them no harm? Was this because we had no fear or was it a tremendous amount of high regard, respect, and admiration.
On many of our walks, we would come across porcupines. They are such beautiful animals. At least I thought this until my Golden Retriever and Australian Sheppard introduced themselves to these prickly little animals. Now that I look back at it, it was somewhat funny. I had taken my ex- husband to an oral surgeon and he was under the influence of anesthesia, still dead asleep. I brought him home, lucky that I had contractors at the house; they helped me bring him inside the house.
At that very moment my dogs came running up with quills in their lips, tongue, nose, and several other body parts. I had removed them before but many of the quills were deeply imbedded inside their mouths. I had to take the dogs to our veterinarian. Both the dogs were put under anesthesia. The contractors stayed with my ex-husband while I went to the vet. Now I came home with two dogs that were also passed out, both lying in the back seat, tongues hanging out. We brought them into the house. I sat on the floor with the dogs making sure they didn't choke or other difficulties associated with anesthesia.
It became evident we would have to move the porcupine that was hanging out at our place. The first chance I got I encouraged the porcupine to move back to the deep woods. I followed behind with a guidance slat (to steer) never had to touch the animal. He slowly walked from tree to tree. He would stop and check out a tree come back down and we would head for the next one. Soon he was looking back at me as if he was beckoning me on to the next tree. He was a cutie. Finally he found a tree he could live with, and began climbing up the tree.
My love for ferrets developed in Minnesota. The kids and I went to a shopping center in Bemidji. My daughter and I were in one store and my son was looking around the center. Soon he came up to us with a big grin on his face. He told us that we had to see something incredible.
California and Hawaii are the only two states that don't allow ferrets. For that reason, I had never seen one. We went to the pet store and I fell in love with the sweet baby ferrets. I wanted to bring one home right then and there. However, having had an assortment of exotic pets before I knew I had to do this properly. We went home and researched the ferret. We bought all the supplies we needed and found a vet who would take care of a ferret.
About a week later, we had our first ferret. A little male light colored with a dark hood and dash of dark down the top of his body. He ended up being almost totally off white in color. It wasn't long before we discovered he was blind. He got along just fine and lived to a ripe old age. He went from room to room with his little white cane. One by one, we ended up with seven ferrets.
Our other animals got along great with the ferrets after an incident or two. I had an Australian Shepherd puppy. He was of course curious and would not leave the ferrets alone. They were always closely supervised. They started to bite the pup's feet. We broke up the situation. The next day was the next introduction. The pup soon learned which end did not bite. He picked the ferret up by the tail, and ran through the house, ferret swinging back and forth. We were in hysterics, we ran after the circus, in hot pursuit, to rescue the ferret. The ferret was not harmed and that moment on, they had found an admiration for each other, becoming close friends. I often found the ferrets curled up with the dog asleep.
During our many walks, I learned to respect skunks. I just loved their curiosity and their sweet dispositions. Before long, I was in chat groups with people who had domestic skunks as pets. I never realized that for many years, domestic skunks were bred by the pet industry.
For about a year, I learned all I could. The skunks breed in early spring. The kids and I drove to New Sharon, Iowa to buy a baby skunk. The owner brought a carrier of several baby skunks up to the house for us to view. It was hilarious each one turned rear end toward us, and their tails straight up. Of course, they already had their scent glands removed. Therefore, they were only shooting blanks. Picking out one was a tough decision. I told myself I would come home with just one skunk and I did bring home just one, at least the first trip to Iowa. Our first skunk was named Squirt. He fit right into the family.
Check out the articles on domestic skunks in my archives. Skunks do rule the house. People will tell you they don't climb. Repeat this when you watch them climb over the toddler's gate. I tried to use one to confine him to one room. They follow their nose and end up in all types of situations.
He learned to get into the dog food which is not good for skunks. I couldn't find Squirt anywhere. Soon I saw the tip of his black and white tail sticking out of the dog food bag. He walked up the stairs and dropped into the bag from the back of the open stairway. Skunks are smart! They can also learn to open a refrigerator door. They really like to eat. They are sweet, friendly, and very intelligent. Childproofed cupboards and a bungee corded refrigerator helped.
Because of the messed up Workmen Comp laws in California my injured neck and back never healed nor would they let me have surgery. The "comp nurse" would follow me around to doctors' offices. After the comp nurse began accompanying me to the doctor's office, every doctor who had said I needed surgery reneged saying "but they are such tiny disc bulges." A few years later, I couldn't stand the pain any longer and went to a neurosurgeon in Fargo, North Dakota. I had neck surgery. They were not just bulges but badly ruptured discs the same thing with my back. Shortly after that, I had discovered I had breast cancer and had a double radical mastectomy. From the accident I have had two neck surgeries; I still need at least one more neck surgery, have had major back surgery, and am scheduled to have additional back surgery in the fall. I would have had it by now, except I ended up with blood clots with the last surgery this last winter.
A few days after returning from the hospital with a surgical brace on my neck my son passed away. I had always been very close to my kids, it was devastating. My parents had purchased a nice travel trailer and had put it next to the house. At the time, my son had turned 15 and enjoyed spending nights in the trailer. We had the trailer completely checked out from top to bottom by the gas company. There had been a heavy melt because of an unusual warming spree. That night the temperatures plummeted. The vent that circulated the air out of the trailer had frozen over. He died in his sleep. The carbon monoxide alarm did no good since we could not hear it. I fell on the slick ice undoing my recent surgery. The days ahead were nothing but a blur.
The worst thing after his death was telling my daughter that he had died. They had been very close.
It wasn't long before my ex husband and I broke up for good. He had been living in Arizona going to a Harley motorcycle mechanics school, when I went through the breast cancer and chemotherapy. Shortly before my son's death he had just recently moved back home. I told him it was time to leave for good. He moved back to California.
Soon after my son passed away, between my daughter's and my great relationship, and God steering me to a baby bear cub that I was able to care for, I was able to begin the long road to dealing with a child's death.
I loved the woods as did my daughter. We were determined to stay there. I developed an antibiotic resistant flesh eating infection/ staph infection after the reconstruction a year or so after the mastectomy. The reconstruction was done with a tram flap; the muscles in the abdomen along with the artery were made into breasts.
I ended up with home nursing for a year. This was after being opened back up several times. Even with heavy-duty antibiotics, they finally said there was no hope. That is when I went to a country surgeon and asked if there was anything, he could do to save my life. He said yes, as long as I was willing to stay in bed a year with IV's. He cut me open from side to side. He left it open stuffed with gauze and iodine. Of course, I was willing. Living back in the woods it was often impossible for the nurses to get back to my house. My daughter was trained to change the dressings and take care of the IV's. The huge wound eventually granulated together.
This brings me to my next exotic pet. A friend dropped off a baby wild raccoon (kit). He was maybe two months old or so and did not need a bottle. I reached into the box and heard a deep growl. I decided to take this cautiously. I wore heavy gloves and picked him up. Several teeth attempted to sink into the heavy glove. I set in a chair petting him. He began to calm down. When I became convinced, he was not going to take off my hand at the wrist I took one glove off; the hand petting him. Soon I took the second glove off. Rascal and I were close friends from then on. My home nurses were not thrilled with my raccoon hanging from the IV pole and was worried about germs. I got the infection from the hospital and of course never got sick from the raccoon!
These experiences lead to obtaining my wildlife rehabilitation permit. I had strong support from local veterinarians, and Dept. of Natural Resources. Minnesota has one of the best and strongest wildlife permit programs I have ever seen. I also obtained one in Oklahoma. If you are alive you can get a license. The alive is not a prerequisite.
I think that is the end of my animal stories for now. You also know a little about my life. Someday in the future I may share a little more about my life and my exotic pets.
Do you have a comment?
Comments click here
Scroll down a ways and subscribe to the free, secure, exotic pets newsletter!
If you have enjoyed my exotic pet articles I know you will enjoy my brand new EBook. Ferrets: A Complete Guide is an EBook
for novice ferret owners, experienced ferret owners, and people that are considering a ferret for the first time. Great as a reference guide or a standalone care book for ferrets.
Ferrets: A Complete Guide
Easy download, instant access, and inexpensive for one of the best books available on ferrets!
This is also a way to help support Exotic Pets BellaOnline. We donate our time and BellaOnline is a non-profit site, all revenue except for expenses (servers and whatnot - no salaries period!) is donated to charity. Paypal and credit cards! Only
$3.99,
big savings when books don't have to be printed, also saves our natural resources!
Rescuing Wildlife: A Guide to Helping Injured & Orphaned Animals [Paperback]
Five star book!
This site needs an editor - click to learn more!

You Should Also Read:
Exotic Pet Site Map
Children's Pet House (For Kids)
Exotic Pet Shopping (the safest for your pets)




Related Articles
Editor's Picks Articles
Top Ten Articles
Previous Features
Site Map





Content copyright © 2023 by Diana Geiger. All rights reserved.
This content was written by Diana Geiger. If you wish to use this content in any manner, you need written permission. Contact BellaOnline Administration for details.