Does Unexplained Infertility Exist?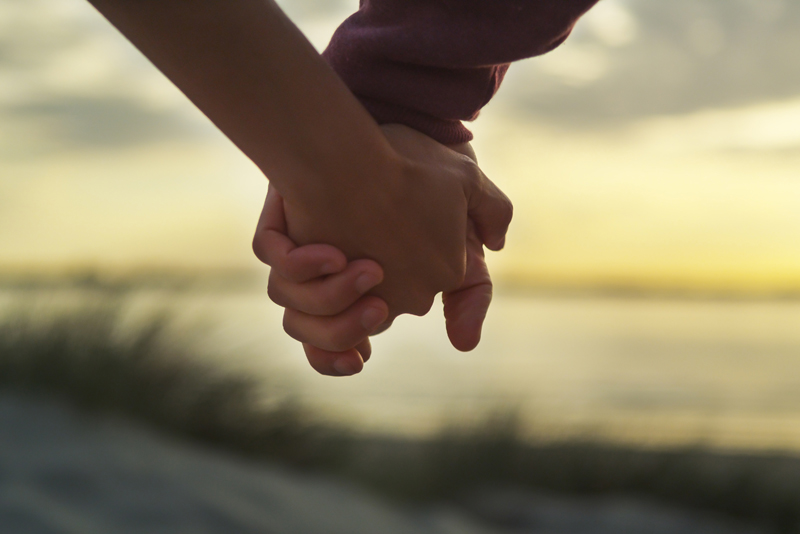 Is the diagnosis of unexplained infertility still relevant? Unexplained infertility is a label which is frequently applied to women who fail to conceive after a year of trying for whom no cause of infertility has been detected. However, the validity of unexplained infertility as a diagnosis is being challenged; an insightful study (1) published in Human Reproduction stated that:

"Because of the obvious unreliability of a diagnosis of UI and the widely reported unevenness in diagnostic criteria, we recommend the abandonment of UI as a formal infertility diagnosis."

The thoroughness with which women are examined to establish the cause of their infertility is critical in forming a correct diagnosis. Sadly, unexplained infertility can quite often mean unexamined. This study (1) on the relevance of unexplained infertility (UI) as a diagnosis concluded that:

"The diagnosis of UI is highly subjective. It is dependent on which diagnostic tests have been performed (or have been omitted) and at what level of quality. Paradoxically, a diagnosis of UI will, therefore, be more often reached if the diagnostic workup is incomplete or of poor quality."

For instance, some physicians routinely test progesterone and estradiol at seven days after ovulation to assess luteal phase defect; other physicians see no reason to perform the test considering it outdated and having no meaning. By not having this test you could miss a diagnosis of luteal phase defect which is often correctable and be labelled with unexplained infertility.

Many women are given cycle after cycle of Clomid with no testing to see if their uterine lining is too thin for implantation, to check if their luteal phase hormones are adequate to sustain pregnancy or whether their cervical mucus has dried up from Clomid side-effects. Taking more care with Clomid cycles can help to give women a greater chance of conceiving each cycle avoiding prolonged unexplained infertility due to lack of care.

Some reproductive endocrinologists still will not treat an under-active thyroid until the TSH is over 5.0 a level which is associated with: increased infertility, IVF failure, miscarriage and adverse effects on the neurological development of children. This simple misstep could prolong the time it takes to conceive, cause thyroid related pregnancy losses and result in a diagnosis of unexplained infertility.

Many women still do not receive any guidance on how their weight affects their fertility. Guidance on the simple stuff like weight can sometimes result in quick conceptions and an end to unexplained infertility simply through gaining - or losing - pounds.

Endometriosis is frequently overlooked cause of unexplained infertility even when women have intense menstrual cramping. Also it is not uncommon to find women with extensive endometriosis and no signs or symptoms of the disease except infertility. This has led many experts call for diagnostic laparoscopy to be employed earlier to avoid women with endometriosis being misdiagnosed with unexplained infertility.

Frequently women are not evaluated very thoroughly for ovarian aging which if addressed early enough can often be managed successfully. Many women with infertility are still not offered a day-3 FSH test and fewer still are offered an AMH and inhibin-B test along with an antral follicle count to thoroughly assess ovarian age. Thorough testing is more likely to lead to a more accurate diagnosis and a suitable treatment plan.

Chlamidya antibody tests have been assessed for accuracy in discerning women who may need to use IVF because of tubal impairment due to past exposure to chlamidya. This is another test that can be usefully employed to diagnose tubal factor earlier in the often long journey through unexplained infertility.

Subtle bacterial infections such ureaplasma in both males and females can cause prolonged infertility that is diagnosed as unexplained infertility simply because bacterial cultures were not performed - or a trial of antibiotics offered - to see if infection is a factor.

Immunological infertility is yet another category of unexplained infertility that frequently goes unexamined especially in women who have secondary infertility. Testing for immune factors that fight implantation can define the true cause of infertility for many women who have been told that their infertility is unexplained. With treatment many such women will conceive and birth their babies but a diagnosis is necessary to gain access to treatment.

Still fewer infertility clinics measure the adequacy of blood flow to the uterus and ovaries which is essential for conception and good ovarian response to stimulation. This simple test is employed at the best infertility clinics in the US before IVF as poor blood flow to the uterus and ovaries is yet another cause of infertility that must be remedied if conception is to occur. Once again, a thorough diagnosis can pave the way to speedy and effective treatment.

Many women with unexplained infertility are vitamin D deficient and have antioxidant deficient diets known to impair ovarian function. Many women consume coffee, alcohol and a veritable cocktail of endocrine disrupting chemicals daily which are known to prolong the time to conception. There are many hidden causes of unexplained infertility and this is by no means an exhaustive list of the multitude of factors that can be the cause this nebulous diagnosis. The study quoted above (1) notes that:

"...the conditions, most frequently misdiagnosed as UI (unexplained infertility), are endometriosis, tubal infertility (especially distal and peritubal disease), premature ovarian ageing and immunological infertility."

If you are diagnosed with unexplained infertility, seek out a second opinion and find a good clinician skilled in diagnosis to help speed your journey to conception.

Would you like articles like this delivered to your email weekly? Sign up for the BellaOnline weekly newsletter, it is free and you can unsubscribe anytime you like. The link is below.



Human Reprod 2006 Aug;21(8):1951-5. Epub 2006 May 9. Unexplained infertility: does it really exist? Gleicher N, Barad D.



Related Articles
Editor's Picks Articles
Top Ten Articles
Previous Features
Site Map





Content copyright © 2023 by Hannah Calef. All rights reserved.
This content was written by Hannah Calef. If you wish to use this content in any manner, you need written permission. Contact Hannah Calef for details.