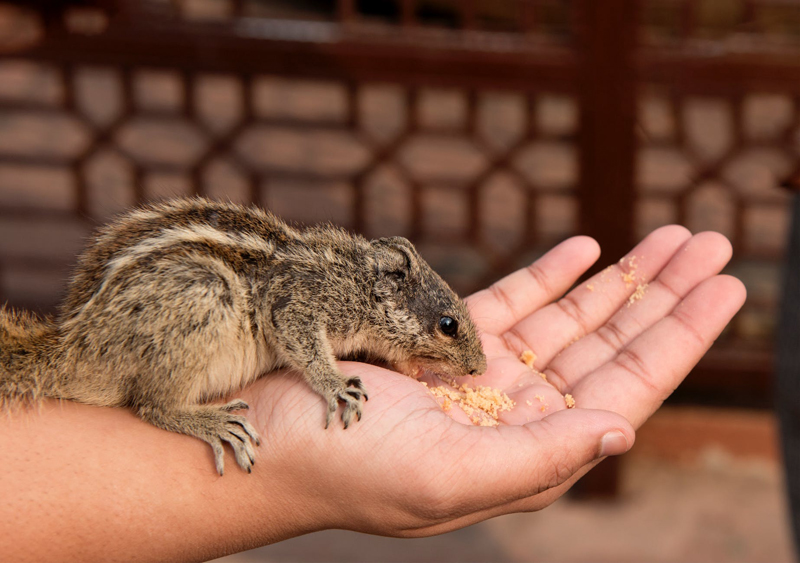 Pet rocks were once a trendy pet, if your friend had one you had to have one too! Exotic pets seem to go in and out of style; evidently pet rocks are becoming popular again as people go retro. Pet rocks are popular exotic pets!
Hopefully people have learned their lesson. After the rocks were fashionable, the thrill was gone, pet rocks were released into the wild causing a serious overpopulation problem. When freed in a non-native habitat they can cause grave problems. They have been known to bite people's toes when they least expect it.
Pet rocks make an excellent exotic pet; they are not a pet for all people. Some exotic pets are nocturnal (sleep during the day and active at night), while other exotic pets are diurnal and are active during the day and sleep and night. Other exotic pets, one example rabbits, are crepuscular, meaning they are awake and active during twilight hours, morning, and evening. Pet rocks don't really fall under any of these categories. They sleep the majority of the time. They are also known to play possum making it difficult to tell if their awake or not.
They are not an overly energetic animal, so wouldn't be the companion type of pet that likes to walk or jog with you. However, they do enjoy going places with you, safely tucked in a soft backpack, purse, or other bag. They do make a quiet companion pet.
A few of their positive features include they don't need to be walked, don't bark, and rarely smell.
They have a hard protective shell which protects them from predators. Pet rocks have very few natural enemies. One of the exceptions would be paper; "Ro! Cham! Beau!" or "Rock Paper Scissors!"
The rock has strict nutritional needs, foods high in minerals. They require little or no water. Over a period of time water can be detrimental to their health.
The verdict is still out on where the rock originated. Scientist just can't seem to pinpoint the origin of the rock. Pet rocks can be a variety of colors, often camouflaging them to match their surroundings. This natural camouflaging makes it extremely difficult for predators such as paper to find them.
The pet rock doesn't like to be caged. They prefer lying around on a soft pillow. They are a social creature. If you don't have time to spend with them you should have more than one pet rock to keep the other rock company.
They are not overly enthusiastic about toys. I did try to train my pet rock to fetch and bring in the paper, but failed miserably. Try different training methods. Don't ever physically punish a pet rock. If they get too naughty a firm no should do the trick.
Hopefully this article helped you in making a decision to purchase a pet rock. If you decided they are the exotic pet for you, consider adoption. Since they had been bought out of impulse there are a lot of rocks that need a forever home.
Diana Geiger Exotic Pets Editor
on
Please tic like to help me incorporate my articles and to bring awareness to exotic pets!
Subscribe free
to the exotic pets newsletter. It is quick and easy Just glance to the right or scroll a bit to the bottom and subscribe. I will only bug you once a week :) Be the first to be in the know! Your information is always private!
I am also the Bird editor if you enjoy pet birds subscribe to the Birds newsletter.
Birds BellaOnline
Pet Rock (Kraft) $6.00




Ferrets: A Complete Guide - All five star reviews paperback, Kindle, and PDF. Now available at Barnes and Noble. FERRETS: A Complete Guide


Kindle Version of Ferrets: A Complete Guide

Ferrets: A Complete Guide
This site needs an editor - click to learn more!

You Should Also Read:
Exotic Pet Site Map
Ferrets - A Complete Guide Paperback and Kindle
Exotic Pet Gifts




Related Articles
Editor's Picks Articles
Top Ten Articles
Previous Features
Site Map





Content copyright © 2022 by Diana Geiger. All rights reserved.
This content was written by Diana Geiger. If you wish to use this content in any manner, you need written permission. Contact BellaOnline Administration for details.