PCOS? You May Have A Thyroid Problem Too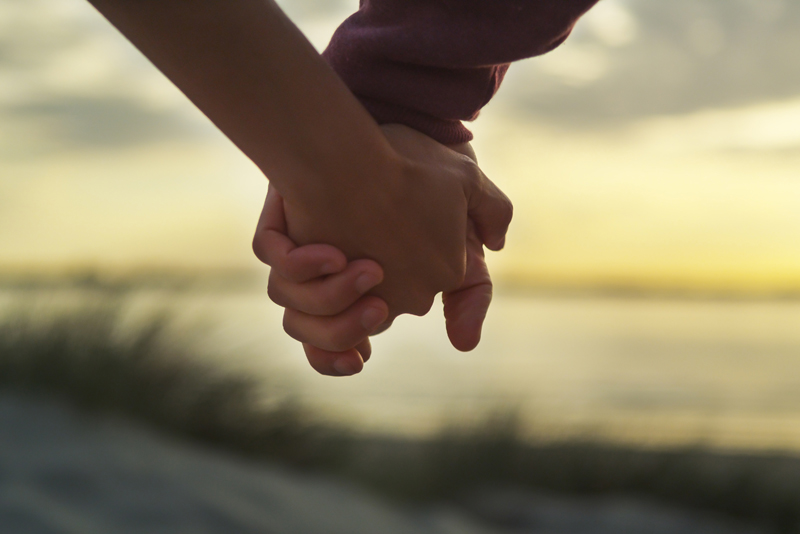 If you are trying to conceive with PCOS (polycystic ovarian syndrome) one aspect of PCOS that you may not be aware of is the increased likelihood that you may also have thyroid autoimmune disease and hypothyroidism. Just having a diagnosis of PCOS triples the risk for having thyroid autoimmune disease which can exacerbate infertility and greatly increase miscarriage rates if left undiagnosed and untreated.
A number of studies have identified a link between PCOS and increased incidence of autoimmune thyroid disease. Sadly, physicians still do not automatically test women with PCOS to see if they have elevated levels of thyroid autoantibodies which could elevate risks for miscarriage and IVF failure.
A 2013 Italian study (3) European Journal of Obstetrics, Gynecology and Reproductive Biology tested for thyroid autoimmune disease in 113 women with PCOS and discovered that 27% had the disease. In addition, 43% of the women had subclinical hypothyroidism which is also linked with increased miscarriage risks if undiagnosed and untreated. The study conclubed:
"The prevalence of AIT (autoimmune thyroid disease) in patients with PCOS was significantly higher than in controls. No other autoimmune diseases were associated with PCOS. This observation suggests that PCOS patients should be screened for AIT."
A previous study (1) published in 2011 similarly states:
"Early diagnosis and treatment of hypothyroidism in PCOS may reduce the rate of infertility and pregnancy-related morbidity."
This study evaluated the thyroid status of seventy eight PCOS women and compared them to three hundred and fifty control women of a similar age; the study concluded:
"In this case-control study, anti-thyroid antibodies and goiter prevalence were significantly higher in PCOS patients. These data suggest that thyroid exam and evaluation of thyroid function and autoimmunity should be considered in such patients."
A German study also sought to discover the relationship of PCOS to autoimmune thyroid disease; over thirty months the researchers examined the thyroid glands of one hundred and seventy five women with PCOS along with one hundred and sixty eight age-matched controls.
Women with PCOS had significantly more (26.9%) cases of elevated thyroid antibodies (both TPO and TG antibodies) than the controls (8.3%). Also, ultrasound findings revealed that 42.3% of PCOS women had thyroid tissue changes consistent with thyroid autoimmune disease and 10% of PCOS women had out of range TSH levels compared to only 1.8% of controls leading the researchers to conclude that:
"This prospective study demonstrates a threefold higher prevalence of AIT in patients with PCOS, correlated in part with an increased estrogen-to-progesterone ratio and characterized by early manifestation of the disease."
If you have PCOS make sure that you have a full evaluation of your thyroid which should minimally include TSH, Free T4, Free T3, TPO and TG antibodies. If the TSH is high many physicians will also refer you for a thyroid ultrasound too which can pick up early thyroid autoimmune disease before antibodies become manifest in the blood.
When your labs are returned to your physician ask for a copy. If either of the thyroid antibodies are elevated your thyroid may be involved in your fertility struggles and should be addressed to prevent miscarriage when you do conceive.
The NACB (National Academy of Clinical Biochemistry) recommends that the TSH should be under 2.5 mIU/ml and many recommend that it should be still lower - closer to the national average of 1.3 - for peak fertility and miscarriage prevention.
This article is intended for informational purposes only and is NOT intended to diagnose, offer medical or nutritional treatment or replace medical or nutritional advice for which you should consult a suitably qualified physician or dietitian.
The new PCOS to Pregnancy ebook is here. Click for more information
Ref.
1. Arch Gynecol Obstet. 2011 Aug 25. [Epub ahead of print] Prevalence of autoimmune thyroiditis in patients with polycystic ovary syndrome. Kachuei M, Jafari F, Kachuei A, Kehteli AH.
2. Eur J Endocrinol. 2004 Mar;150(3):363-9. High prevalence of autoimmune thyroiditis in patients with polycystic ovary syndrome. Jannsen OE, Mehlmauer N, Hahn S, Offner AH, Gartner R. German
(3) Eur J Obstet Gyne Reprod Biol. 2013 Mar 30. pii: S0301-2115(13)00116-4. doi: 10.1016/j.ejogrb.2013.03.003. [Epub ahead of print]
High prevalence of chronic thyroiditis in patients with polycystic ovary syndrome.
Garelli S, Masiero S, Plebani M, Chen S, Furmaniak J, Armanini D, Betterle C.


Related Articles
Editor's Picks Articles
Top Ten Articles
Previous Features
Site Map





Content copyright © 2023 by Hannah Calef. All rights reserved.
This content was written by Hannah Calef. If you wish to use this content in any manner, you need written permission. Contact Hannah Calef for details.