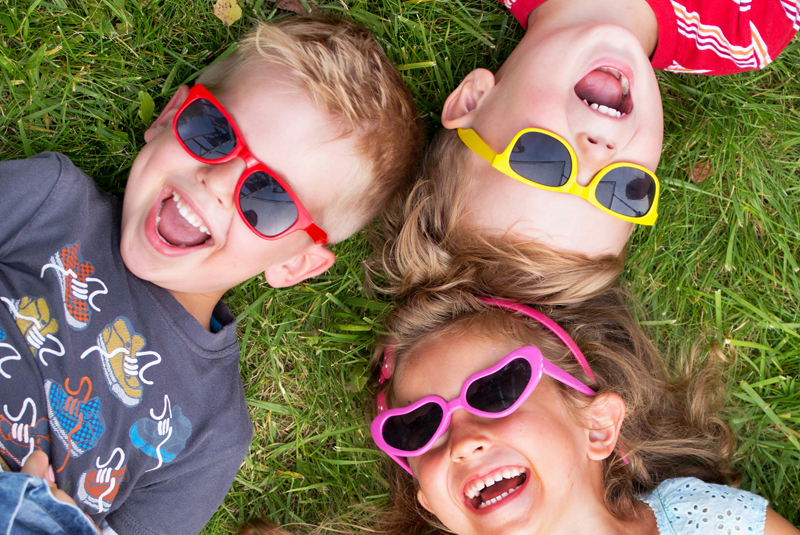 There are many ways to help your child feel more comfortable about school:


* Establish a home routine that will help your child to feel safe and secure.

* Use positive talk about school and new experiences.

* Teach your child to be positive.

* Encourage your child to be a friend to other children.

* Ask your child how their friends are and show you are happy about any positive interactions they have with friends.

* Remind your child of all the ways that school can be fun. Spend time together and think of all the positives about school.

* Encourage your child to spend time and have fun with their friends.

* Let your child know that problems have solutions.

* Talk with your child about anything that may be bothering him or her. Figure out solutions that will lead to feeling better. Think of ways to make things work easier.

* Encourage your child to write in a journal. This helps children to write how they feel, along with problems and solutions. All of which are good life skills.

* Teach your child the importance of eating healthy foods.

* Encourage healthy sleep habits.

* Help your child to prepare what they need for school the night before. This will help things run more smoothly and alleviate stress.

* Let your child know they can always come to you and talk about anything.

* Establish a routine of talking to your child about their day and life.

* Give them a quiet and safe place to study at home.

* Encourage your child to take time to relax and unwind.

* Establish and encourage daily study time.

* Encourage time to rest or nap each day. Naps create good health mentally, physically and emotionally. This is good advice for your child and you.

* Read together.

* Give lots of hugs and kisses.

* Do things that help your child to feel loved and secure as a person. Good feelings will help to influence positive interaction with other people.

* Avoid arguing and fighting in your home. This influences your child to act the same. This also will cause your child to feel stress and have low self esteem.

* Remember that If your child sees you acting positive and loving, he or she will do the same and have a better life.

* Have fun together.

* Be involved with your child's school activities. This will help him or her to feel more comfortable and that you are supportive.

* Think of things you can do together that will increase your closeness, and ultimately help your child to feel more loved.

* Remember everyday to say 'I love you' to your child. They are your most precious gift.








Editor's Picks Articles
Top Ten Articles
Previous Features
Site Map





Content copyright © 2022 by Danielle Barone. All rights reserved.
This content was written by Danielle Barone. If you wish to use this content in any manner, you need written permission. Contact Danielle Barone for details.