Too Much Green Tea May Lower Female Fertility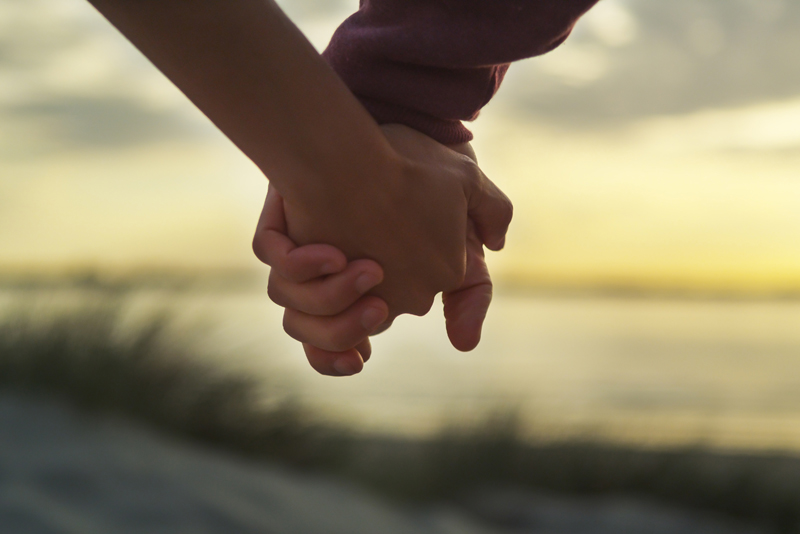 I am a big fan of green tea and enjoy many cups per day, but if you are actively trying to conceive you may need to rethink your green tea drinking habits. Increasingly, evidence is confirming the potent anti-estrogen effects of green tea which may lower fertility for women with already low hormone levels such as those with anovulatory sub-fertility and amenorrhoea. While drinking one cup per day of green tea is probably a fine thing to do, multiple cups may intensify the anti-estrogen effects of green tea catechins and may even cause infertility.

One type of female infertility which is though to benefit from green tea's anti-estrogenic nature however is endometriosis; the components of green tea which are known to slow tumor growth may also slow the growth of endometrial lesions and reduce estrogen which is known to feed the growth of endometriosis. Women with endometriosis may want to consider asking their physicians about upping their green tea consumption and possibly taking green tea supplements.

As people have increased their green tea consumption, green tea has also become more frequently used in animals diets, primarily as an alternative to antibiotics. Studies on the effects of green tea catechins - primarily epigallocatechin-3-gallate (EGCG) - in animal foods have raised questions about accompanying decreases in female fertility which may limit the practice of supplementing animals diets with tea. One such Italian study (1) treated ovarian granulosa cells with varying concentrations of EGCG and discovered that the green tea extract significantly blocked both estrogen and a critical ovarian growth factor - VEGF - and concluded that:

"...our data demonstrate that EGCG has a negative effect on reproductive performances..."

There are two main ways in which green tea catechins - EGCG - are thought to decrease female fertility: firstly by dropping estrogen levels and secondarily by reducing the activity of a substance called VEGF (vascular endothelial growth factor) which is important for the emergence of new blood vessel which support new follicle development and a thick uterus lining.

Other studies too (2) have shown that green tea inhibits estrogen production. One such study set out to investigate the relationship between tea consumption and estrogen levels in healthy women and followed 130 women of whom 84 drank tea less than once a week, 27 drank green tea regularly (weekly/daily) and 19 women who were regular (weekly/daily) black tea drinkers.

Interestingly, compared to women who rarely drank tea those who consumed green tea regularly had 13% lower estrogen levels while those who drank black tea regularly had 19% higher estrogen levels.

A Japanese study (3) also examined the effects of green tea catechins on cells, these researchers discovered that green tea at very low concentrations actually enhanced estrogen activity but at higher concentrations, green tea had powerful anti-estrogenic effects. So, it seems that the effects of green tea may depend upon how much you drink; a cup a day of green tea may enhance your fertility a little whereas green tea supplements and multiple cups of green tea per day may blunt estrogen activity and fertility. The researchers concluded that:

"In conclusion, some catechins, particularly EGCG, were antiestrogenic for ERalpha at higher doses, and co-estrogenic for ERalpha at lower doses and for ERbeta. The lower doses were found in human plasma after tea-drinking."

As an additional bonus the researchers discovered that green tea catechins may exert a protective effect against bisphenol A which is known to act as an estrogen mimic with harmful effects on egg quality and IVF success. The study shoed that:

"In addition, some catechins may be antiendocrine disruptors because they suppressed bisphenol A-induced luc activities."

It's nice to know that something may be able to help protect against the harmful effects of BPA which, however hard you try, is difficult to completely avoid. One cup a day of green tea may help to protect you against traces of plastic derived endocrine disrupting chemicals in your diet.

This article is intended for informational purposes only and is NOT intended to diagnose, offer medical or nutritional treatment or replace medical or nutritional advice for which you should consult a suitably qualified physician or dietitian.

Would you like articles like this delivered to your email? Sign-up for the BellaOnline infertility newsletter, the link is below.

Ref:

1. Dom Anim Endocrinol. 2005 Apr;28(3):243-56. Epigallocatechin-3-gallate from green tea negatively affects swine granulosa cell function. Basini G. Bianco F, Grasselli F.

2. Carcinogenesis. 2005 May;26(5):976-80. Epub 2005 Jan 20. Tea and circulating estrogen levels in postmenopausal Chinese women in Singapore. Wu AH, et al.,
3. J Agric Food chem. 2000 Dec;48(12):6355-61. Effects of tea catechins on the ERE-regulated estrogenic activity. Kuruto-Niwa R, et al.,


4. Endocrinology. 2000 Mar;141(3):980-7. Modulation of endocrine systems and food intake by green tea epigallocatechin gallate. Kao YH, et al.,


Related Articles
Editor's Picks Articles
Top Ten Articles
Previous Features
Site Map





Content copyright © 2023 by Hannah Calef. All rights reserved.
This content was written by Hannah Calef. If you wish to use this content in any manner, you need written permission. Contact Hannah Calef for details.