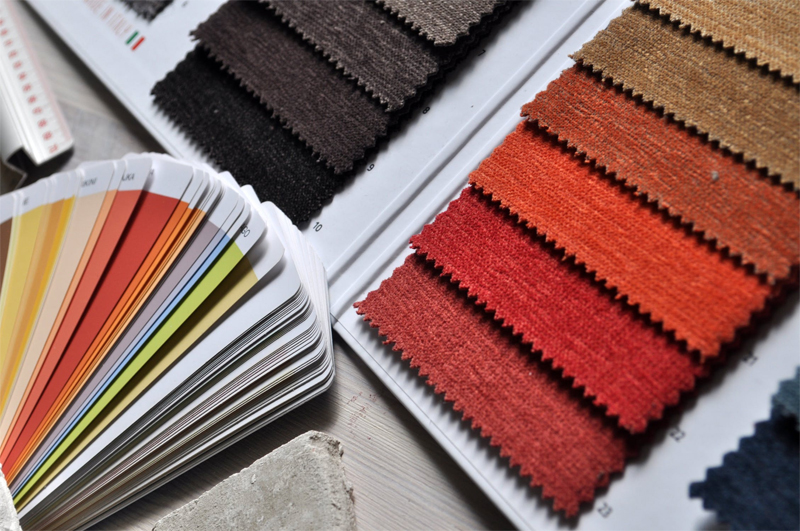 Blue is considered one of the best calming colors on the Colour Wheel and is seen to be the universal popular color and is the color that is chosen the most. It is the color of the sky and the color of the sea.
On the color Wheel blue appears three times – Pure Blue, Blue Violet and Blue Green.
Blue is often the color of choice for bedrooms because it is known to be a color that relaxes and therefore a good color to sleep amongst.
Blue has been used for many years as the color of confidence and as such is the color chosen for uniforms for police, ambulance paramedics and many corporate uniforms.
Blue can be associated with "feeling the blues" and too much blue can become overpowering and strength sapping.
It has been proven that people are more productive if working in a room that has blue walls.
Blue is considered the least appetising of all food colors and often denotes poison or spoilage.
Quilting with Blue
Blue and White quilts are the most beautiful monochromatic quilts that are made, in my opinion. There is nothing quite as clean and crisp as a blue and white quilt.
Another popular genre of quilting is the blue quilt, using all manner of different hues including blue violet and blue green. These quilts have an "under the sea" quality about them and are very conducive to appliqué of tortoises, dolphins etc over the blue green fabrics.
How Blue is used in the English language.
There are many uses for the word blue in the English Language and here a just a few:
* Aristocracy and royalty are often referred to as Blue Blood
* The Police in England and Australia are called the Boys in Blue
* When one is singing the blues – they are said to be mournful and melancholy
* To Scream Blue Murder is to shout and yell very loudly
* Once in a Blue Moon is referred to something that doesn't happen very often. A blue moon only occurs every two or three years.
* When something is said to be Out of the Blue, it relates to something that occurs that is not expected.
* True Blue refers to someone who is loyal and supportive and totally dependable.
* In Australia when someone is called "Blue or Bluey" it is because they have red hair (work that one out!!).
What does Blue mean around the globe in other cultures?
Around the globe, blue means many different things in different cultures.
For example in China, where certain colors relate to the five primary elements (water, fire, wood, metal and earth) and here, blue relates to wood. The directions on a compass also relate to color and in China the color for East is blue. The seasons are also associated with color and blue is related to spring.
In Iran, blue, blue-green and green are considered sacred colors and here the color blue symbolizes paradise. In India the god Krishna is often shown as having blue skin. In Mexico exhibits the color blue for mourning. And in the Catholic faith sees blue to represents the Virgin Mary
Interesting quotes regarding blue:
"There is no blue without yellow and without orange." -- Vincent Van Gogh
"Blue is the only color which maintains its own character in all its tones...it will always stay blue; whereas yellow is blackened in its shades, and fades away when lightened; red when darkened becomes brown, and diluted with white is no longer red, but another color – pink." -- Raoul Dufy
"It's not your blue blood, your pedigree or your college degree. It's what you do with your life that counts." -- Millard Fuller
Songs that use the word blue:
"Blue Eyes" by Elton John; "Blue Eyes Crying in the Rain" by Willie Nelson; "Blue Suede Shoes" by Carl Perkins, covered by Elvis Presley; Blue Moon written by Rogers and Hart
You Should Also Read:
More on the Theory of Color for Quilters


Related Articles
Editor's Picks Articles
Top Ten Articles
Previous Features
Site Map





Content copyright © 2022 by Judie Bellingham. All rights reserved.
This content was written by Judie Bellingham. If you wish to use this content in any manner, you need written permission. Contact Judie Bellingham for details.