Chicken with Mixed Vegetables Recipe II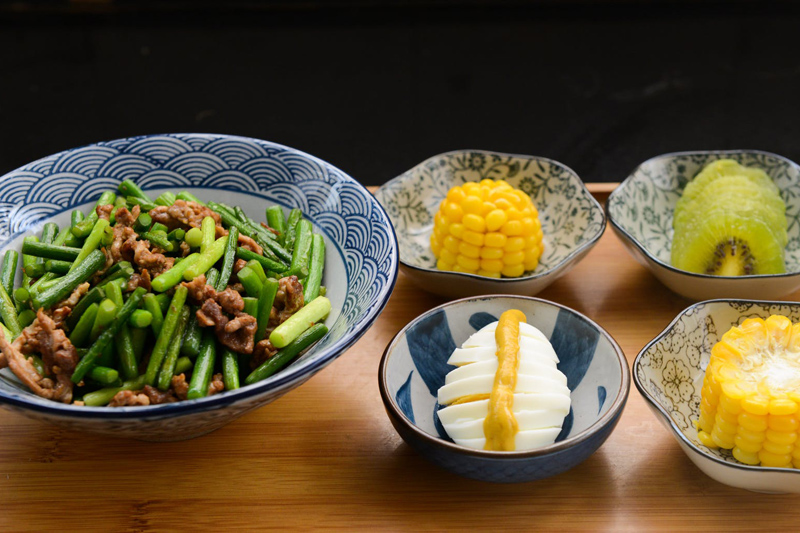 This chicken with mixed vegetables recipe makes a healthy and delicious meal. Stir fried chicken, carrots, celery, broccoli and onion tossed in a delicious white sauce is sure to please the whole family. Try this amazing chicken with mixed vegetables recipe and let me know what you think in the
Chinese food forum
. Enjoy!
To watch a video for these instructions click
here
2 boneless skinless chicken breasts
¼ tsp garlic salt
2 small carrots
2 stalks celery
½ yellow onion
1 small crown of broccoli
2 tbsp stir fry oil
Sauce:
1 cup chicken broth
1 tbsp soy sauce
1 tsp sugar
4 tsp cornstarch
Remove all of the fat from the chicken and cut each breast into ½ inch squares. Sprinkle them with the garlic salt and use your hand to mix it in thoroughly. Then let it marinate at room temperature for 20 minutes.


While the chicken marinates, prepare the other ingredients. Peel the carrots and cut off the large ends and discard. Then cut the smaller ends on a diagonal and discard them as well. Continue cutting the carrots on a diagonal into thin slices and then set these slices aside.


Rinse the celery stalks under cold running water and dry them thoroughly. Cut off both ends of each stalk and discard. Then cut the remaining stalks into ½ inch pieces and set them aside.


Peel the onion and then cut it into ½ inch squares and set them aside.


Rinse the broccoli crown under cold running water. Cut off the florets and break any large florets into smaller pieces. Place these pieces in a microwaveable safe bowl and cover them with hot water. Microwave them on high for 3 to4 minutes, or just until crisp – tender. This is the same as parboiling the broccoli.


Then drain the broccoli thoroughly in a colander and set it aside.


In a large cup mix together all of the ingredients for the sauce except for the cornstarch.


In a small cup mix the cornstarch with just a little water until it dissolves. This will be the thickener for our sauce.


Now it's time to start cooking. Heat a wok on high and let it get hot.


Once hot, add 1 tablespoon of the stir fry oil and let it get hot. Keep in mind that stir fry oil has the flavors of green onion, garlic and ginger already infused in it.


When the oil is hot add the chicken and stir fry it for 3 to 5 minutes, or until it lightly browns.


Once it browns, remove it from the wok, place it on a plate and set it aside.


Then wipe out the wok and add the remaining tablespoon of stir fry oil and let it get hot.


When the oil is hot add the carrots, onions and celery and stir fry them for 3 minutes, or until they are crisp-tender.


Then add the broccoli, sauce, and the chicken a let the sauce come to a boil.


Just as the sauce starts to come to a boil add the cornstarch mixture and stir until the sauce thickens.


Then remove it from the heat and serve. This is perfect served with a side of fried rice. Makes 2 to 3 servings.


Related Articles
Editor's Picks Articles
Top Ten Articles
Previous Features
Site Map





Content copyright © 2021 by Lila Voo. All rights reserved.
This content was written by Lila Voo. If you wish to use this content in any manner, you need written permission. Contact Lila Voo for details.