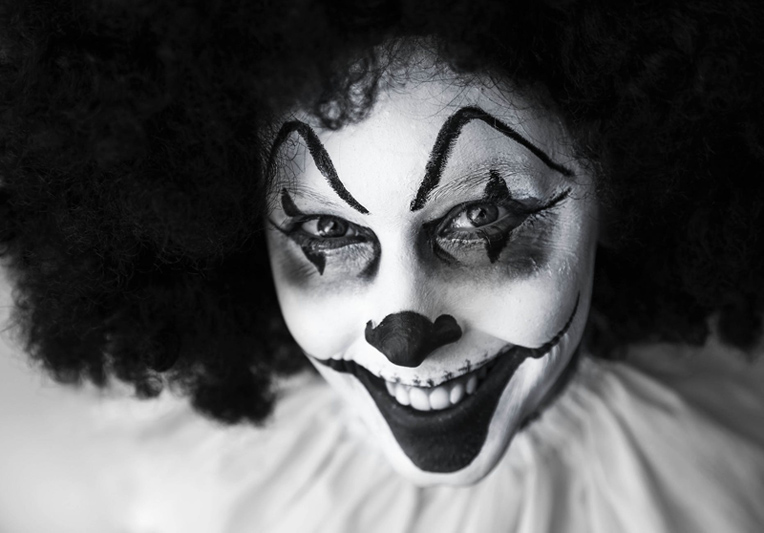 Director: Tim Burton
Release Date: 30 March 1988
Total Running Time: 92 Minutes
MPAA Rating: PG
Editor's Rating: 4 out of 4 Zagnuts

So while trying to figure out this week's review, I found that I was a bit hard-pressed to come up with something that wasn't spooky. It seems that the ghosts of Giggleween still haunt me, and there's one in particular that just won't leave me alone. Calls himself "the ghost with the most." So this week, we're going to be doing a Giggleween extra—just so he'll shut up about it.

The film takes place in rural Connecticut, a mere five or six hours from Stephen King's stomping grounds in Maine, and the town that Adam and Barbara Maitland (Alec Baldwin and Geena Davis) live in looks like it was copy-pasted from a Bangor suburb. People are pleasant and quirky, and things seem alright for Barb and Adam. Then a dog kills them.

I won't go into details, but the dog makes it out okay. And really, isn't that who we're rooting for when it comes to people versus animals dying?

Once the Maitlands realize they have passed on, their beloved house comes into the possession of the Deetz family, a dysfunctional group of New Yorkers looking to get away from the frantic pace of the city. Or at least the person who makes the money does. Charles Deetz (played by Jeffrey Jones) is a businessman who couldn't be happier with the little slice of land he's just purchased, but his "artist" wife, Delia, can't stand it. That last is in quotation marks because Catherine O'Hara plays the stereotypical faux artist (fartist?) that is present in several 80s movies. Charles's daughter, Lydia (played by Winona Ryder), is another blatant stereotype - "the goth."

Adam and Barbara, who cannot stand having Delia "redecorating" the house with sledgehammers, garish colors, and a terrible interior designer named Otho (played by Glenn Shadix), decide to chase them out of the house. But when push comes to shove, they cannot get them out, and end up having to turn to the only freelance bio-exorcist in the biz: the one-and-only, wheelin'-and-dealin', not-even-breathin', ghost-with-the-most, Betelgeuse (played by the one-and-only Michael Keaton), who is summoned by saying his name three times.. However, things soon turn south with the rotting ruffian, and Adam and Barbara must figure out how to fix the mess they've made.

There are loads of things to appreciate about this film, from Michael Keaton's acting to the spooky visual effects to the elaborate and cool sets. It sounded like Catherine O'Hara's and Winona Ryder's roles make them unentertaining, but the funny thing is that their lines and delivery are making fun of the stereotypes they're placed in, especially O'Hara. Her delivery is cold, dry, and witty, and for a woman who "lives through her art," she is neither touchy nor feely. Ryder is a bit less successful, but she still plays the dramatic teenager part very well.

Alec Baldwin and Geena Davis make good foils to Michael Keaton, putting on completely serviceable performances that would probably be better if Keaton wasn't there to show everyone up. Make no mistake, this is Betelgeuse's movie, right down to the movie's title. Think about it: it's only spelled Beetlejuice so you, the viewer, can pronounce it correctly. Everything else in the movie spells his name the right way. Every minute Betelgeuse spends on screen, even when he's just a stop-motion snake, he owns. His physical comedy and quick wit is downright hilarious, and immensely watchable. He's nasty, vile, sarcastic, and his one grand redeeming quality is that he's funnier than hell. And he'd know—he's been there and back. Keaton, who improvised most of his lines for the film, puts on an iconic performance that has endured for years, and will for many more to come. If Michael Keaton is the greatest actor ever, this film should complete his requirements for the comedy section.

Because this film is a Tim Burton movie, we're treated to a lot of interesting visuals, from Delia's bizarre interior design choices and art, to the DMV-style office for the dead, to set pieces like "Saturn," the place ghosts go if they leave their designated haunting grounds, to its inhabitants, the sand worms: claymation monstrosities that look like they'd be right at home in The Nightmare Before Christmas. They all add a sense of creepy wonder that makes the film all the more enjoyable. There's always something to look at in this film, and it's always cool. Dark and twisted, of course, but cool.

While we're on the subject of the dark and twisted, I need to address the movie's rating: PG. If the exact same movie were made today, it would be PG-13. The F-bomb is actually dropped in this film (by Betelgeuse of course), and there are a bunch of scary images that would unsettle most little kids. Just wait until they get to middle school before you let them watch this. But when they're mature enough, pop this in and have a laugh with everyone. For me, it keeps getting funnier EVERY TIME I SEE IT!

**This movie is part of my own personal collection. I was not reimbursed for this review in any way.**



Related Articles
Editor's Picks Articles
Top Ten Articles
Previous Features
Site Map





Content copyright © 2023 by Ricardo Castano IV. All rights reserved.
This content was written by Ricardo Castano IV. If you wish to use this content in any manner, you need written permission. Contact Ricardo Castano IV for details.