Sacramento Romantic Getaway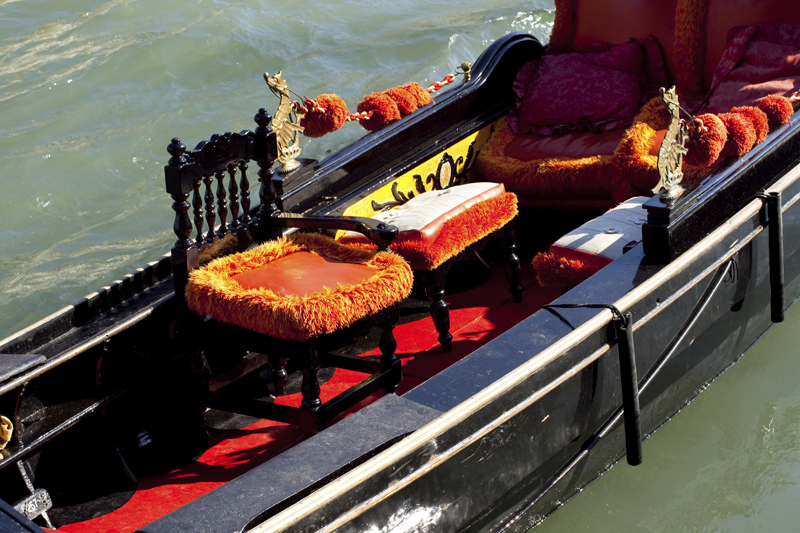 " I know all Indians love the shine of gold and so we must go to see Sacramento with its old historical gold rush memorabilia," said Tom Bates our friend and host who lived in Berkley, California. " Remember also that Sacramento is the state capital of California." So jumping into his car early one summer morning we drove down from Berkley and went to see Sutter's Fort as our first stop in Sacramento.

The fort was originally built in 1839 and is symbolic of the Gold Rush era in California. It's interesting walking around looking at its 12 antique cannons and what had been a jail. Costumed volunteers re-enact living history as mountain men, traders, trappers and blacksmiths. And the replicas of covered wagons brought to life our memories of them seen in all the cowboy movies. There are also a number of handicrafts made by these volunteers. We took a self-guided audio tour because you could miss a lot without. Then, I HAD to get a tiny vial of a real gold 'nugget', put into a very creative looking bottle as a momento!

For a taste of the Old West, complete with dirt and cobblestone streets flanked with wide wooden sidewalks and what are called "Bonanza"style buildings, a visit to Old Sacramento is imperative. We loved clomping across the strange wooden sidewalks and took a lot of pictures of a horse drawn carriage which clop clops past the historical four blocks. A romantic turn in the carriage is a must with the horse harrumping as it clip clops along.

There seemed to be heaps of tourists shopping for mechandise and filling the museums and the restaurants.
Interestingly there are a lot of tours offered for out of towners so, book yourself into one of them. The most favoured tour is the one going through Downtown Sacramento's oldest and most historical neighbourhoods, Sutters's District and East Sacramento with historical landmarks and amazing architecture. Apparently the tour in the fall is spectacular with the city's fall foliage all ablaze to boot.

We were keen on visiting the California State Railroad Museum, which is one of the largest railroad museums in the United States. It was fabulous walking around looking at impeccably refurbished steam engines and carriages. Very well organised, the museum is something anyone with a fascination for the old time railways should not miss.

We were told the California State Capitol Museum is another popular choice with visitors, featuring the restored historic California legislature and the historic offices of the Governor, Attorney General, Treasurer and others. Especially for us who were coming from overseas, visitors can tour the 40-acre grounds, see exhibits detailing state history and visit various memorials scattered around the area.

To pump a little romance into our trip we went to Lake Oroville State Recreation Area, which is seventy-five miles north of Sacramento. There we relaxed enjoying some fishing and hiking especially the visitor's center with its interactive exhibits.

Happily for travellers, Sacramento boasts a large range of accommodation for the budget-minded traveler and those looking for top-notch amenities. Happily for us we noticed in typical California style, restaurants are also varied and reflect the dynamic mix of cultures in the city.

South of Sacramento, along the river, you will find the old Chinese town of Locke. It has the unique status of being the only town in the US built exclusively by the Chinese for the Chinese. It was built in 1920 and its original character has been well preserved. Don't worry, it is not a tourist trap or a ghost town but has authentic, genuine charm.

Finally we did go to the Sacramento Zoo 'cause it is home to more than 400 animals, including the snow leopard, red panda, eagles and reptiles. I had never seen a snow leopard or a red panda for real, so we oozled over them and the zoo is kept immaculately clean. In addition to the animals, the zoo has lakes, gardens and a train that runs through the grounds.

Of course being foodies we had to try the famed Gunther's Quality Ice Cream. It is a small diner and ice cream parlour with sandwiches, soups and its namesake ice cream on offer. The ice cream apparently is homemade and scooped generously into cones or piled high into sundae dishes. We ordered a Bing cherry and chocolate mint which was droolingly delicious. Do try their chocolate-dipped banana slices, never tasted anything like them before. You can eat inside at one of the four booths or sit at a table outside on the sidewalk which we did quite happily.





Related Articles
Editor's Picks Articles
Top Ten Articles
Previous Features
Site Map





Content copyright © 2023 by Marianne de Nazareth. All rights reserved.
This content was written by Marianne de Nazareth. If you wish to use this content in any manner, you need written permission. Contact Marianne de Nazareth for details.