Fertility Blend For Women Ups Pregnancy Rates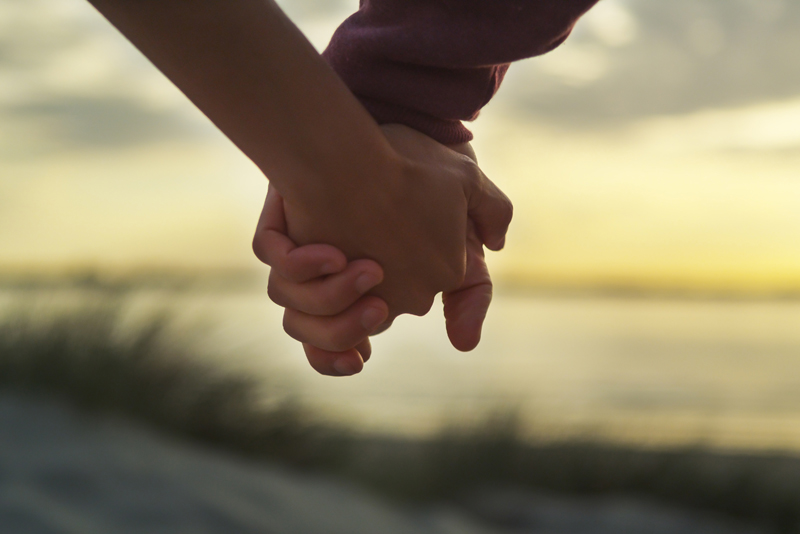 Fertility Blend for Women is a combination of vitamins and herbs which have been studied at Stanford and found to have impressive effects on women's fertility. In a double-blind, placebo-controlled pilot study FertilityBlend - which contains a combination of: chasteberry (vitex agnus castus) green tea extracts, L-arginine, vitamins (including folic acid) and minerals - was given daily for three months while changes in progesterone levels, basal body temperatures, menstrual cycles, pregnancy rates and side effects were monitored.

The three month long study included thirty women (aged 24-46 years) who had tried unsuccessfully to conceive for 6-36 months. At the end of the study period the fifteen women taking FertilityBlend showed increased in midluteal progesterone levels (from 8.2 to 12.8 ng/mL) and a significant increase in the number of days in the menstrual cycle where basal temperatures were above 37 degrees C during the luteal phase (6.8-9.7 days) which is indicative of more robust progesterone levels.

Five months after the onset of the study 33% of the women taking FertilityBlend were pregnant. In the control group there were no pregnancies and no significant hormonal or menstrual cycle changes leading the researchers to conclude that:

"Nutritional supplementation may provide an attractive alternative or complement to conventional fertility therapy."

A second double blind, placebo-controlled study (2) also at Stanford observed ninety-three women (aged 24-42 years) who had been trying to conceive for between six and thirty six months, completed the study as they took FertilityBlend daily.

After three months, the fifty three women taking FertilityBlend had increased mean mid-luteal progesterone which was 'highly significant' in women whose prior progesterone level were below 9 ng/ml which is indicative of luteal phase defect. The FertilityBlend women also had significantly more days in the luteal phase with basal temperatures above 98 degrees and both short (below 27 days) and long (greater than 32 days) were normalized.

The forty women in the placebo group showed no significant changes in hormones, temperatures or menstrual characteristics. After three months of taking FertilityBlend daily 14 of the 53 were pregnant (26%) compared to just four (10%) of the 40 women in the placebo group. After six months on FertilityBlend and additional three women conceived bringing the total to 32%. As with the previous study, no significant side-effects were noted leading the researchers to once again conclude:

"Nutritional supplements could provide an alternative or adjunct to conventional fertility therapies."

What exactly is in FertilityBlend you may wonder? The full dose of 3 capsules a day provides:

150iu vitamin E
6 mg Vitamin B6
12 mcg Vitamin B12
400mcg Folate
400 mg Magnesium Oxide ( a poorly absorbed form of magnesium)
15 mg of Zinc
70 mcg Selenium
1080 mg blend of Chsteberry extract, L-Arginine and green tea.

Fertility blend - or similar combinations of nutrients and herbs - may help to shorten the time it takes for you to conceive but remember to check with your physician before starting any new supplements or herbs.

Two cautions to be aware of: firstly, chasteberry - the main herb in Fertility Blend - is not recommended for use with Clomid or Femara, secondly, FertilityBlend contains certain nutrients that may already be in your prenatal vitamin which is little concern except for the iron. FertilityBlend contains 18 mg of iron which could provide to be too much iron when combined with the iron from a daily prenatal.

Be sure to stop taking fertility blend when you conceive and switch back to an iron-containing pre-natal vitamin to give your baby the iron that it will need.

This article is intended for informational purposes only and is NOT intended to diagnose, offer medical or nutritional treatment or replace medical or nutritional advice for which you should consult a suitably qualified physician or dietitian.

Would you like articles like this delivered to your email, sign up for the Bellaonline newsletter below.

1. J Reprod Med. 2004 Apr;49(4):289-93. A nutritional supplement for improving fertility in women: a pilot study. Westphal LM, Polan ML, Trant AS, Mooney SB.
2.Clin Exp Obstet Gynecol. 2006;33(4):205-8. Double-blind, placebo-controlled study of Fertilityblend: a nutritional supplement for improving fertility in women.
Westphal LM, Polan ML, Trant AS.



Related Articles
Editor's Picks Articles
Top Ten Articles
Previous Features
Site Map





Content copyright © 2023 by Hannah Calef. All rights reserved.
This content was written by Hannah Calef. If you wish to use this content in any manner, you need written permission. Contact Hannah Calef for details.