Fragrance And Perfume May Harm Your Fertility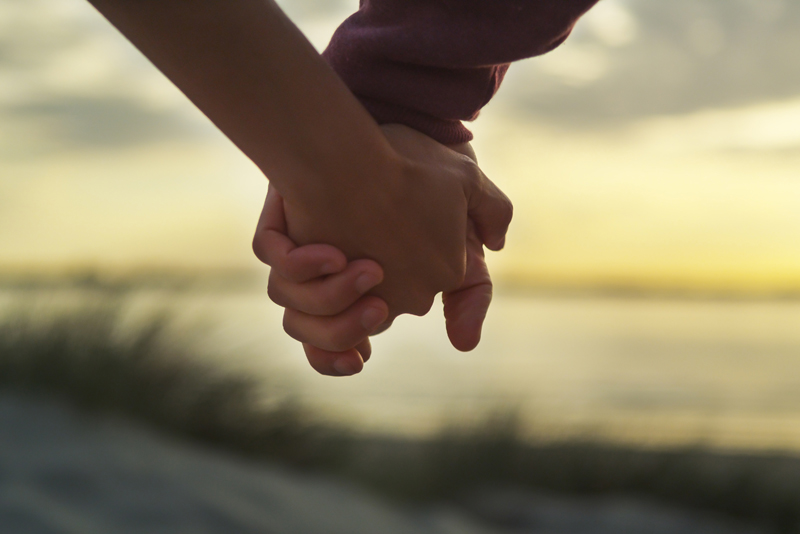 Fragrances are ubiquitous in consumer products today and our bodies are constantly inhaling and absorbing artificially created scents from multiple sources. Scarily, very few of these perfume-bearing chemicals have every been safety tested yet they build up in our bodies and are even present in the cord blood of newborn infants. Because you can't *see* fragrance it is easy not to recognize the impact it may have on your fertility, however, a growing body of evidence suggests that fragrance although sweet-smelling may not be very healthy or fertility-baby-friendly.

The fragrance in a product is a secret concoction of chemicals often labelled vaguely as just 'fragrance,' the combination of ingredients are a legitimate trade secret but could be comprised of any combination of 3,100 stock chemicals.

The term 'fragrance' often indicate the presence of phthalates which are a class of chemicals commonly used to extend the aroma of a fragrance providing a longer-lingering, time-released scent. Studies have implicated phthalates in various forms of reproductive harm such as:

Damage to sperm
Impaired female fertility
Increased miscarriage rates
Decreased estrogen levels
Increased implantation failure in IVF
Embryo-toxic and feto-toxic effects
Damage to male reproductive organs in utero

Fragrance assails our bodies from multiple sources: air fresheners, deodorizers, perfumed candles, room fragrances, laundry soaps and fabric conditioners, household cleaning products and polishes, body sprays, lotions, after-shave, shaving products, toothpaste, mouthwash, shampoos, conditioners, deodorant, body washes, sunscreen and of course perfume. It is very hard to discern what exactly fragrance is but one thing is for sure: we are exposed to an awful lot of it on a daily basis.

To guard the secrecy of perfume makers the law allows for proprietary fragrances to be sold - and added to products - without disclosure of the cocktail of chemicals they contain, the fragrance industry is largely unregulated and safety testing is scant.

Independent testing however is uncovering the hazards that lurk beneath the enticing fragrances and fancy packaging of the perfume industry. What emerges is a complex cocktail of endocrine disruptors and hazardous, hidden chemicals.
The Campaign for Safe Cosmetics tested seventeen top fragrance products in 2010 and produced a study called "Not so sexy: The health risks of secret chemicals in fragrance." They discovered that top seventeen fragrances contained 38 different secret chemicals including the notorious diethyl phthalate:

"The average fragrance product tested contained 14 secret chemicals not listed on the label. Among them are chemicals associated with hormone disruption and allergic reactions"

Top of the list for the greatest number of secret endocrine-disrupting chemicals was American Eagle's 'Seventy Seven' with twenty four different 'secret' chemicals of undisclosed origin closely followed by Coco Mademoiselle Chanel. Sixty six percent of the 'secret chemicals' found in the fragrances had never been subject to safety testing, a further nineteen percent of chemicals listed on the labels had not been tested either. On average the top fragrances contained:

* Ten different 'sensitizing chemicals' known to cause allergic reactions such as asthma, wheezing, headaches and contact dermatitis.

* Four different 'hormone-disrupting chemicals' linked to sperm damage, thyroid disruption infertility and cancer. A total of twelve different hormone disruptors were found.

This study uncovered the widespread use of chemicals in perfumes that have had little or no safety or toxicity testing and prove that there is simply no way of knowing what you are putting on your body without sending the product to the lab. To check out the safety of the products that you use regularly look them up at www.safecosmetics.org.

Switching to 100% organic products is another great way to minimize your exposure and keep toxic chemicals out of your body and out of your baby-to-be. Even 'unscented' products can contain 'masking chemicals' to mask the scent of ingredients, 100% organic is the only sure-fire way to keep the chemicals out.

Would you like articles like this delivered to your email weekly? Sign-up for the BellaOnline infertility newsletter the link is below.

1. Not So Sexy: The Health Risks of Secret Chemicals in Fragrance
by: Heather Sarantis, MS, Commonweal; Olga V. Naidenko, PhD, Sean Gray, MS, and Jane Houlihan, MSCE, Environmental Working Group; and Stacy Malkan, Campaign for Safe Cosmetics.
Additional contributors: Lisa Archer, Breast Cancer Fund; Alexandra Gorman Scranton, Women's Voices for the
Earth; Janet Nudelman, Breast Cancer Fund; Mia Davis, Clean Water Action.



Related Articles
Editor's Picks Articles
Top Ten Articles
Previous Features
Site Map





Content copyright © 2023 by Hannah Calef. All rights reserved.
This content was written by Hannah Calef. If you wish to use this content in any manner, you need written permission. Contact Hannah Calef for details.