El fin de las vacaciones – Spanish articles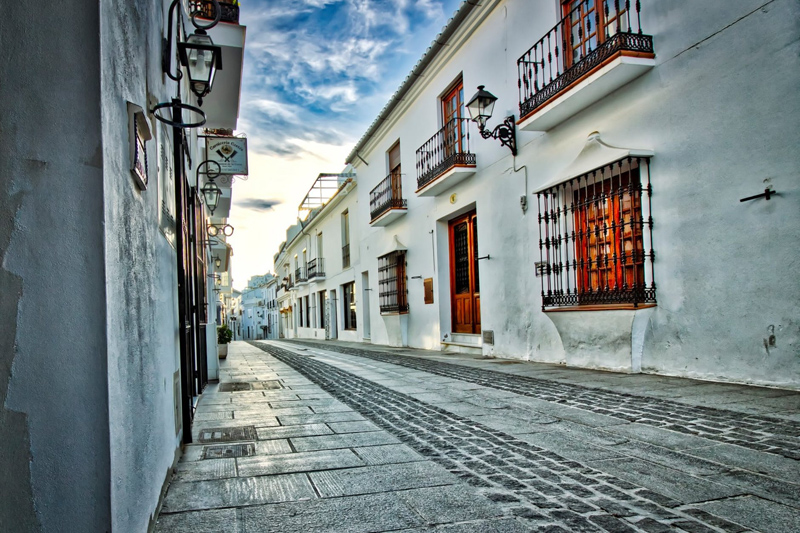 After having read the article
El fin de las vacaciones – Listening and reading
and listened to the monologue "El fin de las vacaciones" and its list of vocabulary, you can find below some grammar explanations and notes. As you can see below, the text has been divided and lines have been assigned a number, to find words easily.
"El fin de las vacaciones" transcript
:
1
Bueno... Es septiembre. Estamos en septiembre.
2
Y
el
verano termina.
El
verano se va.
3
Adiós a agosto,
al
calor, a
los
días más largos, a
los
días con más luz.
4
A partir de ahora,
los
días son más cortos.
5
Y también, a partir de ahora,
el
tiempo cambia. Poco a poco,
las
temperaturas bajan.
6
Adiós a
las
vacaciones. Es
el
fin de
las
vacaciones.
7 Los
estudiantes vuelven
al
colegio o a
la
universidad.
Los
trabajadores vuelven a sus trabajos.
8
Pero
el
fin
del
verano no es malo.
9 La
gente está más descansada, y todos ven de nuevo a sus compañeros de colegio o de trabajo.
10
Dentro de poco llega
el
otoño.
El
otoño también es
una
estación bonita. ¿Por qué no?
11
A mí me gusta
el
otoño.
Grammar Point: Spanish Definite and Indefinite Articles
All lines, except line No. 1, have some words in
red
. All those words are definite articles. And all of them correspond to the English definite article "
the
".
But, how is that possible? Several Spanish words correspond to just one English word? Yes. The reason for that is the gender (masculine and feminine) of Spanish words. If the word (noun) the Spanish article is preceding is masculine, we'll use the corresponding masculine article. And same for the feminine.
Look at this table:
SPANISH DEFINITE ARTICLES
(English "the")

Masculine

Feminine

Singular

el

la

Plural

los

las
So, for example, let's take a look at line number 2:
2
"Y el verano termina. El verano se va."
The substantive (noun) "verano" ("summer") is a masculine, singular noun in Spanish. That's why the article preceding "verano" is "el".
Imagine we change this sentence to plural:
"Y los veranos terminan. Los veranos se van."
Here, we can see the singular article "el" has changed to "los", as "veranos" is now a masculine,
plural
noun. You can also notice there are more changes: "verano" ends in "-s" for the plural. Also, the verb "termina" in singular, changes to its plural: "terminan".
Apart from the definite articles, there is another classification:
Indefinite articles
.
SPANISH INDEFINITE ARTICLES
Masculine
Feminine
Singular (English "a")
un
una
Plural (English "some")
unos
unas
The only sentence in the text containing an indefinite article (in
green
) is line number 10:
10
"(…). El otoño también es una estación bonita. ¿Por qué no?"
"Una" is a feminine, singular indefinite article. It is feminine because the noun "estación" is feminine. The plural of "una estación" is "
unas
estación
es
".
Some notes…
Take a look at lines 3, 7 and 8:
3
"Adiós a agosto, al calor, (…)."
7
"Los estudiantes vuelven al colegio o a la universidad. (…)."
8
"Pero el fin del verano no es malo."
Words "
al
" and "
del
" are contractions:
al = a + el
del = de + el
To learn more about Spanish definite and indefinite articles:
Spanish definite articles pronunciation:
Watch the video
Spanish indefinite articles pronunciation:
Watch the video
You Should Also Read:
El fin de las vacaciones – Listening and reading


Related Articles
Editor's Picks Articles
Top Ten Articles
Previous Features
Site Map





Content copyright © 2019 by Angeles Fernández. All rights reserved.
This content was written by Angeles Fernández. If you wish to use this content in any manner, you need written permission. Contact Angeles Fernández for details.