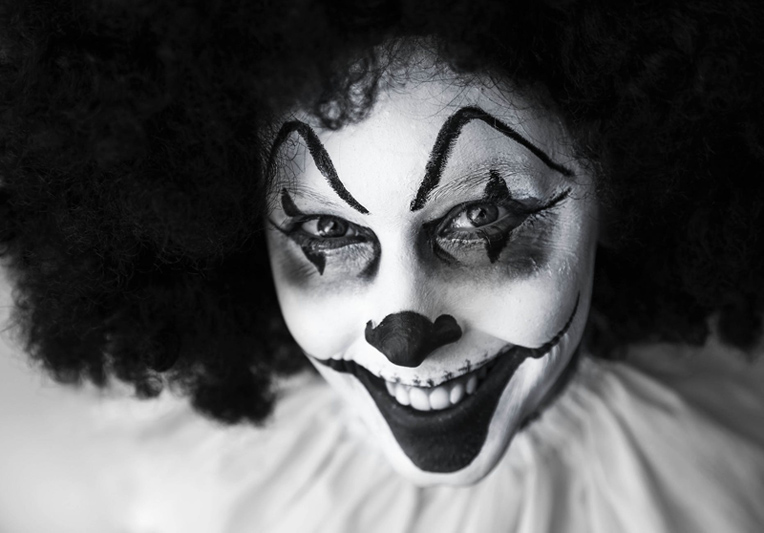 October: widely considered to be the second-spookiest month of the year, just behind April, when taxes are due. It also happens to be home to my second-favorite holiday, Halloween. And in honor of the nasties and ghoulies, I'm going to be taking a look at four scary(ish) movies where blood and guts aren't always the goal. Embrace the nasty. Embrace the funny. It's GIGGLEWEEN!

Director: Kenny Ortega
Release Date: 16 July 1993
Running Time: 96 minutes
MPAA Rating: PG
Editor's Rating:


If you were not a Protestant during late 17th century America, you were probably not having a good time. Some things were going down in Salem that were at the very least grisly, and at the worst an opportunistic power grab by wealthy land owners to expand their farms. However, in a demonstration that anything can be cute and funny if you don't know (or don't care) about all the details, Hocus Pocus starts with three evil witches, the Sanderson sisters, names of Winnie, Mary, and Sarah, being lynched.

Comedy!

They've been objects of suspicion for the community of Salem, Massachusetts, they've been under suspicion of being witches for some time, what with their secluded house and incredibly creepy quirks. It turns out that everyone was right, as poor child Thackery Binx watches in horror as his sister emily is abducted and has the life force drained out of her to make them young again, kind of like the Countess Bathory.

For kids!

COMEDY!

To make things worse, Winnie (Bette Midler), the leader and head spellcrafter of the group, turns Thackery into an immortal cat, so he can live with his failure to save his sister for the rest of eternity. But as they finish that, the town catches up with them and makes them pay for what they've done.

As they kick the bucket, Winnie, the eldest and most evil, threatens that one day, they will return. Time passes. Months, years, centuries. The curtain rises on 1993 Salem, and the story continues when Max, a young, virgin, Californian expat who lights the candle that is the catalyst for the Sanderson sister's curse, and the terror begins…

Again.

COMEDYYYYYYY!

The premise of the movie is interesting, but Hocus Pocus seems like a movie that was going to be a lot darker in earlier drafts but got watered down to a degree where it could just squeak by with a PG rating to get the kids to see it on halloween. Part of me really wants to see that movie, but the nostalgic part of me is fine with the one we have.

Bette Midler is having a blast in this film and by proxy, so will you. From the way she handles her character's physicality and how she delivers her dialogue, most every line out of her mouth is cheesy goodness.

Sarah Jessica Parker, who plays Sarah, is creepy in this kinda-sexpot role of a cute-almost-sexy-looking witch who has an obsession for boys. I didn't have a problem with it when I originally saw the film, because I was a boy who would have loved to get stalked by someone who looked like Sarah Jessica Parker back then, but today it hits too many pedo-buttons on my radar.

Kathy Najimy is something… special. She plays Mary, the sister who for some reason has a ridiculously attuned sense of smell that sniffs out children by gender, age, and hair color. Now, I'm not going to say it's just because she's the fat witch, but she is the only portly one of the group, and always makes the food puns. She's a punching bag for Winnie (well, everyone's a punching bag for Winnie), and has a droopy face that betrays her bubbly personality.

The Sanderson sisters are basically The Three Stooges, but they can fly on brooms and worship satan. In a kid's film.

COMEDY!

But I digress. Winnie is Moe, beating up her sisters who can't do anything right. Mary is Larry, because it rhymes and she whines more than Sarah. Sarah is Shemp, because she's nowhere near being as cool as Curly but does act like the dumb goofball of the group.

On the whole, Hocus Pocus is a cute film that will entertain the kids while leaving the parents with a lot of questions and gratitude that the kids aren't getting a good amount of the jokes in the movie. And for sneaking it all in with a PG rating, I'd say it's doing something pretty cool.

**This movie was loaned to me by a friend and I returned it the same day. I was not compensated for this review.**


Related Articles
Editor's Picks Articles
Top Ten Articles
Previous Features
Site Map





Content copyright © 2023 by Ricardo Castano IV. All rights reserved.
This content was written by Ricardo Castano IV. If you wish to use this content in any manner, you need written permission. Contact Ricardo Castano IV for details.