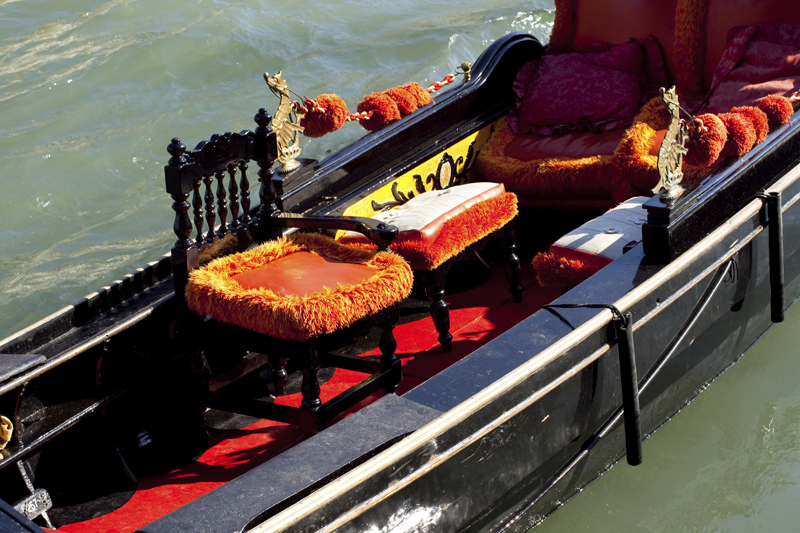 Apparently, over 47 million people visit the big apple each year. There is so much to see and do in New York City, that like Rome it's hard to take it all in while you're there for a day.

We took a hectic though romantic one day trip through NYC. Starting our journey in Central Park, then exiting the park from the west corner and moving south along Broadway to finish our trip with a ferry ride to Ellis Island.

Central Park, is the 5th largest park in NYC, containing 843 acres or 6% of Manhattan's acreage. Even though Central Park is not the largest park in NYC, at 25 million it is one of the most visited parks in the United States; making it the perfect place to begin our journey through NYC.

Central Park has been around since 1859 and became a national historic landmark in 1963. You can recognize familiar sights as, Central Park has been used in movies and T.V. shows for as long as anyone can remember. Within the park there are extensive walking trails, two ice rinks, a swimming pool, the Central Park zoo, and an outdoor theater company. There are 36 bridges and arches, 21 playgrounds, over 9,000 benches, seven ornamental fountains and 125 drinking fountains. If we were to journey through the entire park, we would have walked 58 miles. Now that's what we would call a great workout!

As we wended our way out from the west corner of Central Park, we moved on to Broadwayand in 5 minutes we had arrived at the entrance of Times Square. Each year on New Year's eve, people from all over the world stand and watch the ceremonial drop of the ball from the top of the tower.

Times Square is lined with stores, restaurants, and hotels, such as the world largest Toys 'R' Us, Bubba Gump Shrimp, The Marriot Marquis, and Triomphe New York. Browsing through the stores we realised that Times Square is the best place to take care of all one's souvenir purchases!

Circling around Times Square is the Theater district, where currently there are 39 theaters in use. Some of the most popular shows that are currently running in Broadway are Chicago, Mamma Mia, The Lion King, Phantom of the Opera, Wicked,Gershwin's Porgy and Bess and Evita.

But no trip to Broadway is complete without eating at Ellen's Star Dust Diner, (which is very close to the Gershwin Theater).Out of work actors are employed to wait tables, and through out the meal different waiters perform Broadway songs, showing off their talent to customers. The prices are very reasonable compared to some of the other food choices in NYC.

After a good meal at Ellen's we headed for Greenwich Village, which for the past 100 years has been a gathering place for the rebellious, the creative and the bohemian. The Village is also known for its wild side and night life, there are several tattoo parlours, salons, body piercing shops, besides clubs and bars. Go only if you are adventurous.

We needed to just relax our feet, so we headed for Battery Park, which encompasses 25 acres at the southern tip of Manhattan, and faces the New York harbour. The Battery was given its name for the artillery battery that was put there by the British and the Dutch, in order to protect their settlements that were located in Manhattan. Battery Park is home to the Hope Garden, a memorial dedicated to AIDS victims. Here you can get ferry rides to Ellis Island and the Statue of Liberty.

If you head down close to the water, you'll find yourself suddenly surrounded by living talking Statues of Liberty! It may not be the best or most rewarding job for the people who have to be the statues, but for three dollars you can talk a picture with a living cool cat, sunglass- wearing Statue of Liberty. After some fun with the statues, we headed down to buy our tickets to get onto the ferry to take us to Ellis Island.

Once on the ferry which heads towards either Ellis Island or the Statue of Liberty,(with the ferry ticket, you are able to go to both)one can see the two destinations materializing in the distance. Ellis Island is where the immigrants that came in from Europe would be checked into initially.

While at Ellis Island you can view the past and the living conditions of the immigrants. Search to find out if relatives of yours came through there,or shop in the gift shop.There is a lot that you can learn about yourself if you had ancestors who came in via that route to the US.

At the Statue of liberty you can take pictures, but we have to warn you that taking pictures of Lady Liberty is a lot harder then it seems. Her height and weather conditions make it difficult, but you might just get lucky!

A helpful tip is to try lying down on your back on the ground and taking the picture.








Related Articles
Editor's Picks Articles
Top Ten Articles
Previous Features
Site Map





Content copyright © 2022 by Marianne de Nazareth. All rights reserved.
This content was written by Marianne de Nazareth. If you wish to use this content in any manner, you need written permission. Contact Marianne de Nazareth for details.