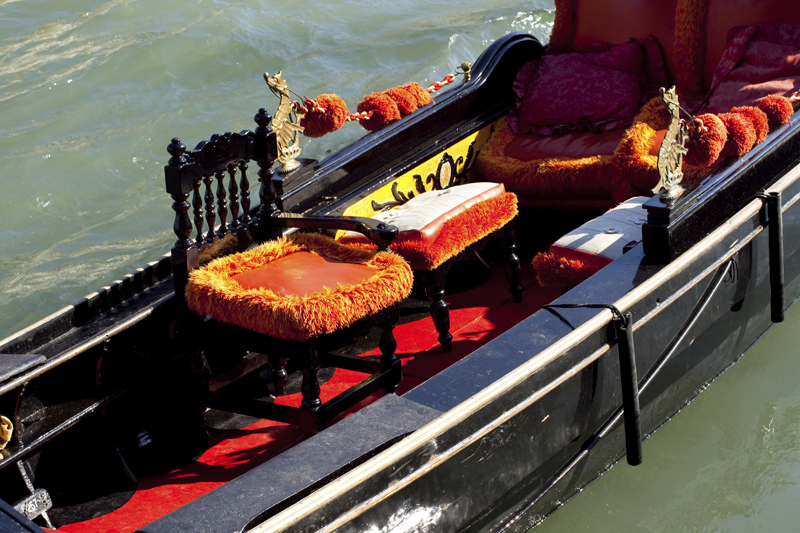 The receptionist at the Circus Circus Hotel looked aghast! "Do you know how much the buffet breakfast is? It's $20. You're only paying $30 for a room that's normally $160 and you expect to get breakfast as well?"

Don't let that phase you, everything in Las Vegas is brash and loud.

We did quick searches on the internet, and learnt that during the week it is cheaper to stay in a proper hotel on the main strip in Vegas. It might not be as friendly or approachable as a smaller place, but it was right in the centre of the action and it was a bargain. But the hotel was so huge, it took time to even find our room! There have been so many movies made about Las Vegas so it was a great feeling to be actually there.

We eventually tracked down our anonymous, comfortable and slightly dated double room. After quick showers we decided to head out into the real life movie set that is the Las Vegas strip. Ten minutes later we were still trying to find our way out of the massive downstairs casino. You can definitely get lost as they don't make it easy.

We had been tempted by tales of the legendary Las Vegas 'all you can eat' buffet lunches. Casinos would often offer up huge spreads of stupendous buffets for a few bucks. It was a great way of getting the punter in. Unfortunately, those days appear to be no more. They all seemed to be at least $20, but the days of the bargain buffets may be over, but the casinos are still desperate to draw you in through their huge, revolving doors and then keep you there (or at least until they've taken all your cash). Even if you're only playing the slots, they'll still hand out free drinks, and they all compete to have the best free show.

Several times a night, the Treasure Island casino offers epic pirate battles on moving ships. Just down the strip, volcanoes regularly spew out towers of flame and glowing lava, outside of the Mirage. Symphonic fountain shows spurt heaven wards, from the forecourts of Bellagio's and Caesars Palace and even further down the strip, Circus Circus has attempted to capture the family market, with Big Top style entertainment offered up throughout the day.

Nobody tells you that visiting Las Vegas will make you fit, but it does. The strip itself goes on for miles and if you want to see all of the best known casinos then you're going to do a lot of walking. If you're lazy you could pay to get the bus that goes up and down, or the monorail, but then you'd be missing out on half the sights (there's actually a free monorail between Excalibur and The Luxor, up at the top end, so it's worth taking that one).

One old lady at our hotel complained bitterly of all the walking she had to do in the hotel! This may sound ridiculous but by the time you had wandered through the endlessly bland corridors and found you way through the mazes of neon and flashing machines to the street outside, then you might well have clocked up more than a kilometer. If you do that several times a day then you'll soon burn off the free cocktails and budget buffet lunches.

After a considerable amount of cruising up and down the strip, taking pictures of fake famous things with us posing in the fore ground, we eventually decided to try our luck in the casino. There was also a minimum bet of $5 for blackjack or roulette, so you easily go through a hundred dollars within a few minutes.
We opted for the cheapest fruit machines and soon struck it lucky. Disappointingly, loads of coins didn't come noisily pumping out, when it was time to cash in your winnings, you just pressed a button and a credit slip was printed out. How boring could that be? However, within a few minutes we had blown every cent of our $2 winnings (it's so hard to quit while you're still on top).

But it's a fun trip if you look at the novelty of the place, past the garish lights and scantily clad women hawking stuff through the casinos.



Related Articles
Editor's Picks Articles
Top Ten Articles
Previous Features
Site Map





Content copyright © 2022 by Marianne de Nazareth. All rights reserved.
This content was written by Marianne de Nazareth. If you wish to use this content in any manner, you need written permission. Contact Marianne de Nazareth for details.