Speculoos, Spread and Spice Mix Recipes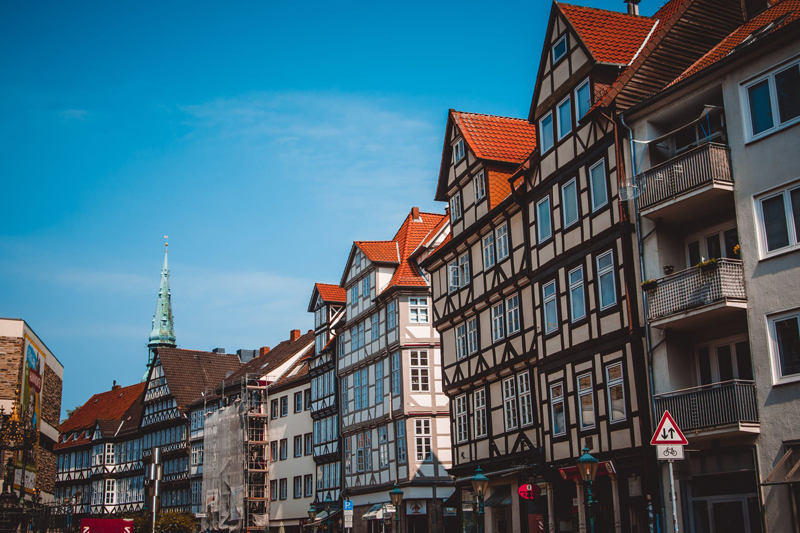 It is a spread that has the sweet spicy flavor of
Speculoos
spiced caramelized cookies from the Netherlands and Belgium which were originally made only for the December 5th
St. Nicholas
celebrations, and has the creamy consistency of peanut butter. After winning a Belgium national recipe competition in 2008,
Speculoos Paste
has quickly become a European, and German, favorite found in all supermarkets and many homes.
Often used as a dip for fruit, spread on bread for an "anytime" snack or the
lunch box, on muffins or all types of baked goods, frosting for cakes or cookies,mixed with chocolate for truffles, a warm sauce over ice cream, and, as cheesecake and baked apples are very popular in Germany, as a base and layer for cheesecake and a filling for baked apples. The Speculoos spread was only invented relatively recently so new ideas are still being discovered and here is a recipe for you to try and perhaps find some new projects for yourself.
This homemade version can not really be called "light", but it tastes great and has no fake fats or unnatural additives.
RECIPE SPECULOOS PASTE
Ingredients:
Speculoos, Caramelized Cookies, 25 cookies
1 Tbsp vanilla sugar, or soft brown sugar with 1/2 tsp genuine vanilla extract
1/4 cup coconut oil, or if that is difficult to find good quality neutral vegetable oil: soy, sunflower, canola and/or palm
1/2 tsp cinnamon (after making the first batch you may wish to leave this out or alternatively increase the quantity)
Extra canola oil
Method:
Grind the cookies into a fine meal, or, if you prefer a crunchier spread, to a breadcrumb consistency.
Gently heat the coconut oil until beginning to melt or warm other oils until just above room temperature.
Mix the ingredients until they are thoroughly combined, and adjust the cookie to oil ratio with the extra canola oil until you have the consistency you prefer.
If you think the spread is too oily/runny add the meal from one or two additional Speculoos.
The finished spread will look a bit like peanut butter with a thick texture and nutty color.
If you have used the coconut oil the spread will harden while it is stored in the fridge, so it must be taken out at least 30 minutes before serving, with the other oils this is not necessary
.
Can't find Speculoos or Biscoff? Here is a very simple and quick Belgian recipe, without the usual 24 hour waiting time, for the caramelized cookies which, although not authentic, is popular and works well in this spread. Incidentally even though it is a Belgian cookie the name Biscoff was invented as a short form of "Biscuit for Coffee".
Speculoos, Spiced Caramelized Cookie Recipe
Ingredients
1 cup plain flour
1 cup self raising flour
2 large teaspoons cinnamon
1 tsp ground nutmeg
½ tsp ground cloves
1 cup butter
0.85 cup soft brown sugar
Method
Sift the flours and spices together
Cream the butter and sugar
Add the sifted mixture to butter and sugar and mix to a soft dough
If you have an hour to spare then leave the dough in the fridge to 'mature'
Roll out between plastic wrap and cut into plain rectangles if being used for the spread, otherwise into the desired shapes
Bake at 180 degrees Celsius, 356 degrees Fahrenheit
for 15 – 20 minutes until the cookies are golden brown
For a more authentic Speculaas flavor here is a ready made spice mix which can be kept in an airtight jar, and used as an alternative to the spices
in the recipe.
Ready Spice Mix for Dutch and German Speculaas
..........
Dutch Windmill Cookies
6 tablespoons ground cinnamon
2 tablespoons ground nutmeg
1 tablespoon ground anise seed
2 tablespoons ground cloves
1 tablespoon ground white pepper
1 tablespoon ground coriander seed
1 tablespoon ground cardamom
Thoroughly combine all spices.
1 tablespoon of the spice mix is used to 4 cups of flour
Enjoy YourYour....... Speculoospasta - Speculoos Spread
Illustrations: Spices used for Speculaas by FotoosVanRobin from Netherlands, courtesty de.Wikipedia, Blueberry Cheesecake with Speculaas base and Speculaaspasta layer courtesy Google images
You Should Also Read:
Speculaas, the Original 'Airline Cookie' recipe
Flammkuchen a German Specialty, Recipe
St. Nicholas in Germany


Related Articles
Editor's Picks Articles
Top Ten Articles
Previous Features
Site Map



Follow @GermanKultur
Tweet





Content copyright © 2019 by Francine McKenna-Klein. All rights reserved.
This content was written by Francine McKenna-Klein. If you wish to use this content in any manner, you need written permission. Contact Francine A. McKenna for details.