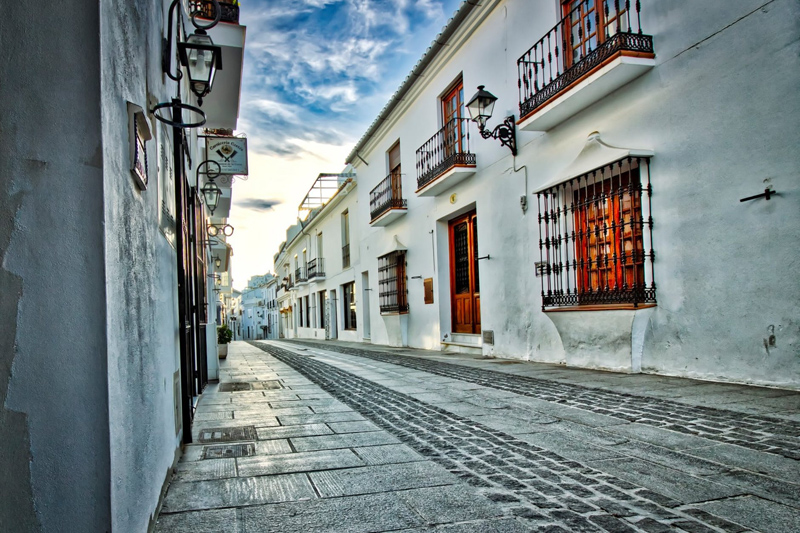 This is my wishes tree for 2012, a present from me to you. A tree full of hope and feelings. Happy 2012!
You can find below a list of the Spanish words and their English translations. This text will be the base to learn, in future articles, the Spanish subjunctive.
* Este *
* árbol es *
* el árbol para *
* celebrar que el *
* año 2012 ya está aquí. *
* Quiero que este árbol sea *
* el símbolo de la paz y del amor. *
* Quiero que este árbol sirva para unir *
* a personas de muchos países y culturas. *
* Deseo que el año 2012 sea un año de alegría y *
* bienestar, a pesar de los problemas, de la crisis, *
* de la incertidumbre que nos rodea a todos. Quiero *
* que sea el árbol de la armonía, del amor a los demás, de *
* la sonrisa en los labios. Pero todos estos deseos no son posibles, *
* a no ser que todos y cada uno de nosotros haga un pequeño esfuerzo. *
* El esfuerzo de responder al odio con amor. El esfuerzo de responder a un *
insulto con una
sonrisa. Ya sé
que todo esto
puede parecer
una utopía, un
montón de
palabras que suenan muy bien en Navidad. Y esa no es mi intención. En absoluto. Me gustaría
que durante todo este año algo cambie dentro de nosotros. Y que ese cambio nos haga ver la
vida con otra perspectiva. A pesar de los problemas, a pesar de la crisis, intentemos disfrutar
de cada minuto, de cada hora, de esos momentos que sólo se viven una vez. Y si tú cambias,
ese cambio contagiará a las personas que tienes cerca.
¡Intentémoslo! ¡Merece la pena!
Vocabulary:
a los demás = to the others
a no ser que = unless
a pesar de = despite
a todos = all of us
al = a + el = to the
alegría (f.) = joy, happiness
algo = something, anything
amor (m.) = love
año (m.) = year
aquí = here
árbol (m) = tree
armonía (f.) = harmony
bien = good, well
bienestar (m.) = well-being
cada = each
cambias (Infinitive Cambiar) = you change
cambie (Subjunctive, verb Cambiar) = to change
cambio (m.) = change
celebrar = to celebrate
cerca = close, near
con = with
contagiará (Infinitive Contagiar) = (it) will pass on
culturas (f.) = cultures
de = of, from
del = de + el = of the
a los demás = to the others
dentro = inside
deseo (Infinitive Desear) = (I wish)
deseo (m.) = wish
disfrutar = to enjoy
durante = during
en absoluto = not at all
es (Infinitive Ser) = is
esa (f.) = that
esfuerzo (m.) = effort
esos (m.) = those
está (Infinitive Estar) = is
este = this (m.)
estos = these (m.)
haga (Subjunctive, ver Hacer) = To make, to do
hora (f.) = hour
incertidumbre (f.) = uncertainty, doubt
insulto (m.) = insult
intención (f.) = intention
intentemos (Subjunctive, ver Intentar) = let's try to…
intentémoslo (Command, verb Intentar) = Let's try!
la (f.) = the
labios (m.) = lips
me gustaría = I'd like
merece la pena = it worths it
mi = my
minuto (m.) = minute
momento (m.) = moment
(un) montón (de) = a lot of
muchos (m.) = a lot of
muy = very
navidad (f.) = Christmas
nos = us
nosotros = we, us
odio (m.) = hate
países (Singular, país) (m.) = countries
palabras (f.) = words
para = to, in order to
parecer = to look like, seem
paz (f.) = peace
pequeño (m.) = small
pero = but
personas (f.) = persons, people
a pesar de = despite
problema (m.) = problem
puede (Infinitive Poder) = it can, it may
que = that
quiero = I want
responder = to answer
rodea (Infinitive Rodear) = it surrounds
sé (Infinitive Saber) = I know
sea (Subjunctive, verb Ser) = it is, to be
símbolo (m.) = symbol
sirva (Subjunctive, verb Servir) = to be useful
solo = only, just
son (Infinitive Ser) = they are
sonrisa (f.) = smile
suenan (Infinitive Sonar) = they sound
tienes (Infinitive Tener) = you have
todos = all
todos y cada uno = each and every one
tú = you
una vez = once
unir = to put together, to unite, to join
ver = to see
vida (f.) = life
se viven (Infinitive Vivir) = (they) are lived
y = and
ya = already
*(m.) = masculine
*(f.) = feminine
Curious about Spanish Subjuntive? If so, this book can help you a lot:
Practice Makes Perfect: The Spanish Subjunctive Up Close (Practice Makes Perfect Series)

Editor's Picks Articles
Top Ten Articles
Previous Features
Site Map
Content copyright © 2022 by Angeles Fernández. All rights reserved.
This content was written by Angeles Fernández. If you wish to use this content in any manner, you need written permission.
Contact Angeles Fernandez for details.