Rags Can Be Your Rug Fiber Staple - Braiding Rags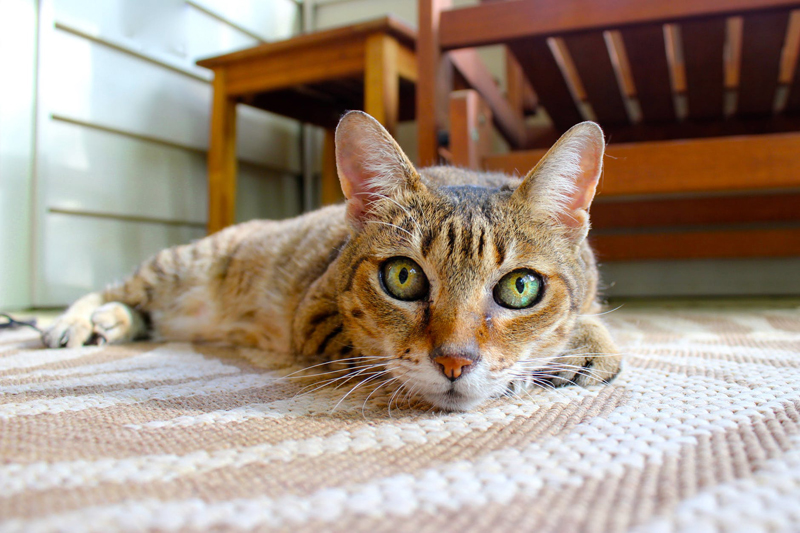 Rags can become your rug crafting fiber staple. You can make a rug using rags in just about every venue of rug making; braiding, weaving, crocheting, hooking, punching, sewing, knitting and prodding. And, of course you can use a combination of several of the techniques to create beautiful, funky, fun and maybe a little over the top floor covers. Basic ideas of how these processes work can be described and taught and learned fairly easily depending on your area of interest, talent and of course desire. Let's look at some of the possibilities and the level of difficulty in crafting various rag rugs.

Braiding rag rugs is probably the simplest to learn, easiest to put down and pick back up and least expensive to make (if you are actually using discarded fabric items). The braided rug requires little need for elaborate design and planning.

The basics tools are a good pair of hands, a safety pin , needle and some fairly sturdy thread. This is all that is really necessary. There are tools that can be very helpful. Braid Aids or other metal tips can be found on various auction sites for fairly cheap. These little tips actually curl the rags raw edges inward as you braid leaving a nice clean look. A needle and thread to sew your rag fabric edges together. Braiding clip or vise that attaches to a table and holds your braided. This tool allows you to apply tension so you get a nice snug braid. There are some especially for braiding rags that have a quick release so you can easily pull your completed braid through and continue braiding. You can also purchase a specialized needle, this is flat and about 6mm wide with a dull tip. This needle or fid does have a whole for threading. String or very a strong thread is also necessary. This thread can be a cotton, linen, sinew or synthetic fiber, strength is the primary desire because this will hold it all together. The fid or needle is used with the strong thread to sew or attach your completed braid to itself (usually in a oval or round shape).

An artisan could easily step up the design planning and tool requirements. For example, if you wanted a very specific coloring or scheme you might either buy new fabric to fit your scheme or even dye fabric to meet your planning and design needs. This obviously involves more steps and could end up being costly.

Because most of us have learned to braid at a fairly young age or are able to pick braiding up fairly quickly braiding rugs seems to be a good beginner's project. There are many crafts people who are able to make a very nice living selling their creations. Braided rag rugs can come in many sizes. From a placemat to a room floor covering.
This site needs an editor - click to learn more!


Related Articles
Editor's Picks Articles
Top Ten Articles
Previous Features
Site Map





Content copyright © 2022 by Kim-Sandy Kline. All rights reserved.
This content was written by Kim-Sandy Kline. If you wish to use this content in any manner, you need written permission. Contact BellaOnline Administration for details.