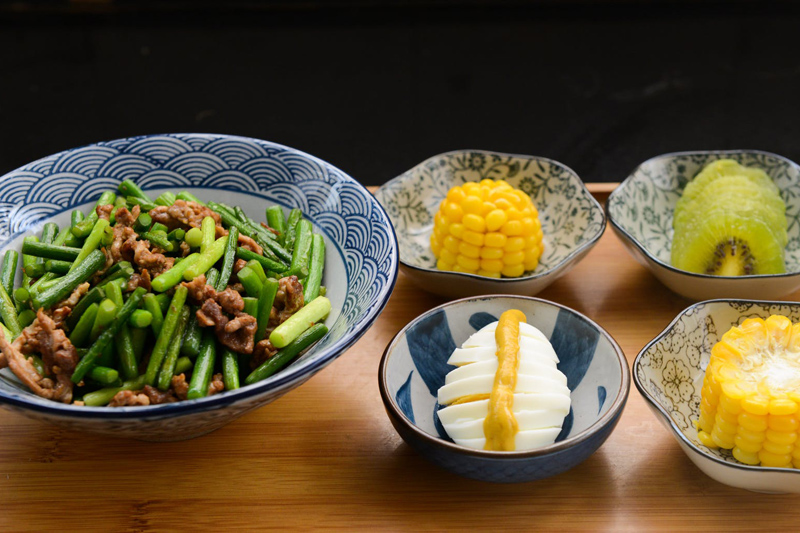 Chinese New Year also known as the Lunar New Year and the Spring Festival is a time of great celebration. New Year's eve dinner is one of the most important times for sharing food with friends and family. Here are some delicious dishes that are traditionally served on New Year's Eve. Starting with appetizers and ending with dessert this selection offers some great Chinese New Year's menu options.
Easy Pork and Cabbage Egg Roll Recipe
Filled with strips of pork mixed with seasoned cabbage and carrots these delicious egg rolls are super easy to make and makes the perfect appetizer.
Shrimp Egg Roll Recipe
Shrimp, cabbage, water chestnuts, celery and bean sprouts give these egg rolls amazing flavor and texture. Shrimp is also a symbol for happiness in the new year.
Vegetarian Egg Roll Recipe
These are a great option for those friends and family members that may not eat meat. These delicious egg rolls combine the traditional cabbage, carrot and bean sprout mixture with the slight crunch of water chestnuts and the woodsy flavor of mushrooms.
Jiaozi (Pot Sticker) Recipe
These little meat and cabbage filled dumplings are a staple food for the Chinese New Year. They symbolize luck because they look like the money that was used in China years ago. There is also a tradition of placing a coin inside one of the dumplings. The one who finds it will have good luck all year.
Vegetarian Jiaozi (Pot Stickers) Recipe
Here is another option for those friends and family members who may be vegetarian. These dumplings are filled with a delicious blend of seasoned cabbage, carrots and mushrooms.
Soy Ginger Salmon Recipe
Fish is a common dish on New Year's Eve. Usually served whole, it symbolizes having plenty in the upcoming new year. This delicious salmon recipe has the traditional flavors of ginger and soy sauce, which add to the meaty texture of this wonderful dish.
Buddha's Delight Recipe
This delicious mix of vegetables and noodles has lots of symbolism. It is a traditional dish meant to bring joy, health and happiness in the new year.
Lion's Head Meatballs Recipe
These large meatballs made of ground pork, green onion, ginger, and other seasonings are pan fried until brown and then braised in a clay pot surrounded by bok choy. The meatballs themselves represent a lion's head while the bok choy represents the lion's main.
Sweet Filled Sesame Balls Recipe
These sesame balls, also known as Jin deui are slightly crispy on the outside and filled with delicious red bean paste on the inside, making an amazing treat for the New Year.


Editor's Picks Articles
Top Ten Articles
Previous Features
Site Map





Content copyright © 2019 by Lila Voo. All rights reserved.
This content was written by Lila Voo. If you wish to use this content in any manner, you need written permission. Contact Lila Voo for details.