Free Quilt Tutorial - All Squared Up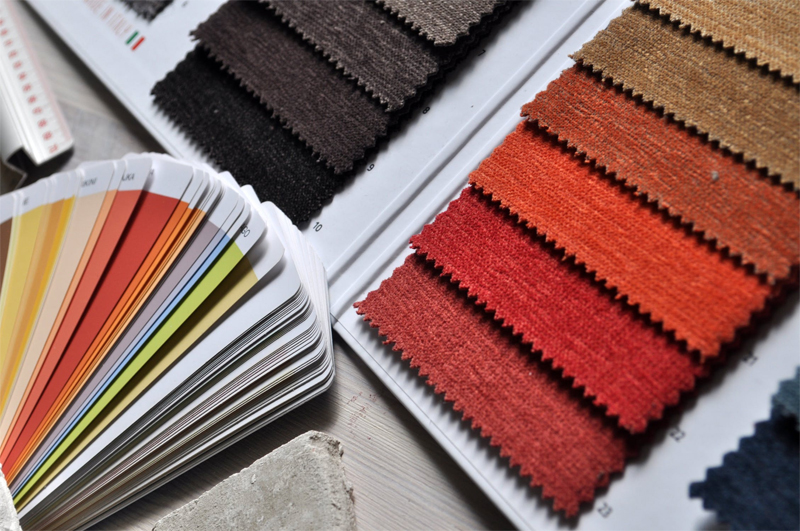 All Squared Up Quilt measures 69 5/8" x 53 1/2". This quilt is one of my favourites and I call it All Squared Up. It looks fabulous in scraps but for today, I'm going to give you the instructions for a quilt made with just three fabrics. Let's break the block down to get an understanding of how it's put together. The quilt is made up of 12 large blocks, which in turn are each made up of four identical blocks (just turned for correct positioning).

Large Block
Four quarter blocks make a quarter of one large block
Piecing the four small blocks to make one large block
There are three colours used in this quilt, Purple, Green and Floral.
Fabric Requirements:

Color 1 (Purple) 1 7/8 yd (1.80cm)

Color 2 (Green) 7/8 yd (0.90cm)

Color 3 (Floral) 1 7/8 yd (1.50cm)
Cutting Instructions:
Color 1 (Purple)
Squares - cut six 4 7/8" wide strips. Cut 48 x 4 7/8" squares.
Right and Left Borders – cut 2 x 3 3/8" strips. Cut into two rectangles 64 ½" long.
Top and Bottom Borders – cut 2 x 3 3/8" strips. Cut into two rectangles 54" long.


Color 2 (Green)
Four Patch – cut twelve 2 ½" strips.


Color 3 (Floral)
Four Patch – Cut twelve 2 ½" strips.
Squares - cut six 4 7/8" wide strips. Cut 48 x 4 7/8" squares.



Piecing Instructions:

Step 1:


Sew the four patches first. Using a ¼" seam, sew one floral and one green strip together lengthwise. Press seam to green side. Using your ruler and rotary cutter trim the edge and then cut as many 2 1/2" units as you can. Do likewise for all of the floral and fabric strips. You will end up with 48 four patch blocks.




Step 2:
With a pencil (or your favorite marking method), draw a diagonal line from corner to corner on the wrong side of each floral squares. With right sides together, place a dark purple square on the right side of a light floral square.
Sew two seams, each one 1/4" from the marked center line (measure and draw seam lines before sewing if you do not have a quarter-inch presser foot to guide you).
Use scissors or rotary cutting equipment to cut through both layers of the square on the marked center line that you have drawn. Continue with all of the floral and purple squares. Press them open with the seam to the purple fabric. You will have 48 half square triangles

Step 3:
Place the Half Square Triangles and the Four Patches as shown in the diagram below.


Step 4:
Sew these four units together to form one quarter of the large square.


Step 5:
Continue making these quarter blocks till you have used all the half square triangle units and and Four Patch units.
Step 6:
Start to sew four of the quarter blocks together to form one large block and continue until you have 12 blocks together – three blocks across, four blocks down.
Step 7:
Borders. Join borders to the left and right sides, and then borders to the top and bottom sides.

Sandwich the quilt together and quilt as desired. Bind the edges as desired.



Related Articles
Editor's Picks Articles
Top Ten Articles
Previous Features
Site Map





Content copyright © 2022 by Judie Bellingham. All rights reserved.
This content was written by Judie Bellingham. If you wish to use this content in any manner, you need written permission. Contact Judie Bellingham for details.