Small town Swansea, in Wales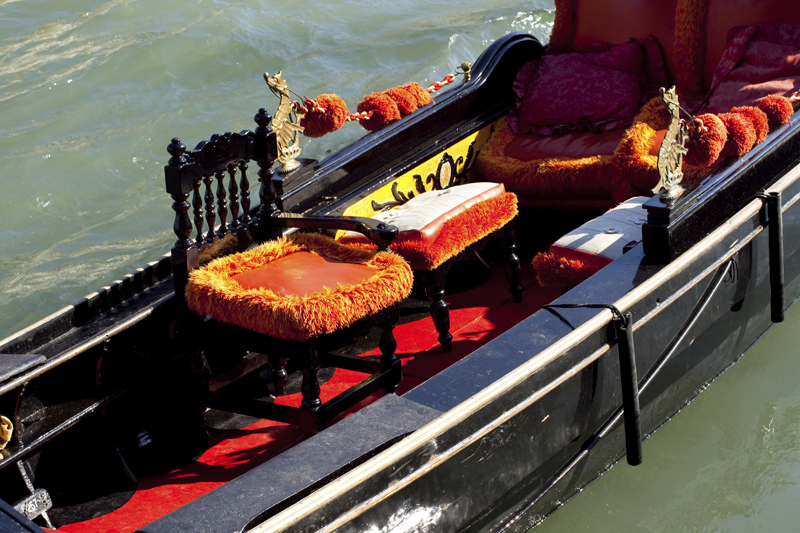 " It rains in Swansea for almost eight months of the year and it can be dreary and depressing for most of those months," said Fr Neil as we trooped out of his church one Sunday when we were visiting Wales. Small and a little scruffy compared to the rest of the UK we were in Wales enjoying a long weekend with friends.

A small University town, the student population keeps the pulse of Swansea throbbing and at any given time you clamber aboard a bus, the insides look like a real live Benetton ad with all colours and nationalities of the world jabbering away like a tower of Babel inside. It might be cold, but that does not stop the girls from wearing the tiniest of mini skirts and some of the guys printed shorts and flip-flops!

Being an alumnus of the University of Wales, I was keen on visiting the building, which is spread across a huge length of beach and have memories of the sound of the seagulls mewing while we sat in class taking in a lecture on the history of War Reporting! However the beaches are not warm an inviting like ours back in India, but there were promises of that happening in the Spring.

On the beach you will find men picking out Oysters when the tide went in, and that happened mostly in the evening. Clouds of seagulls flew around their heads probably swooping down for scraps thrown their way. Apparently Oysters were big business in Swansea till a disease hit in the '20's and all Oyster harvesting was abandoned. Mumbles a beautiful little suburb in Swansea where Catherine Zeta Jones, the Hollywood star hails from, was the hub of Oyster farming. In fact a great sight to see is the Oystermouth Bay and the ruins of the Oystermouth Castle.

Literature buffs would love to know that the tormented and exaggerated poet, Dylan Thomas hails from the Uplands in Swansea. His most famous poem was 'Do not go gentle into that good night' which contains the line, 'rage, rage, against the dying light' which beautifully sums up his impassioned feelings at the bed of his dying father. Born in 1914, Thomas died an alcoholic in 1953, hardly 39 years of age. Richard Burton another Hollywood star too, died of an excess of liquor.

I often wondered if this is traditional in Wales, this leaning towards drink. Go out on a weekend which starts Friday night and most bars and pubs are filled to over flowing with student's bingeing and then discussing their excesses later in the week. " I was sick on the dance floor," says a twenty something while the other quips, " I don't remember whom I went home with last week." According to the newspapers, drink is a problem which is making the authorities sit up and take notice as there has been a 20% jump in figures from 2011 to 2012.

The Welsh dragon is bold and imaginative on the green and white back ground of their flag. Unchanged through several millenniums the Welsh flag catches your eye no matter where you go in Wales. The three feathers of the Prince of Wales, the daffodil and the leek are all symbols of Wales. The ostrich feathers were adopted by the first Prince of Wales after the battle of Crecy. The leek commemorates another battle fought in a field of leeks against the Saxons. And the Daffodil - there is no reason given why but the armies of daffodils nodding in the wind in March are a wonderful sight to behold.

From lamb to lobsters, Caerphilly cheese to Laver bread Wales has a lot of traditional food for the gourmet to enjoy. And of course how can you not try some traditional Welsh Rarebit. Blend butter, cheese and milk in a saucepan, pour over slices of toast and grill till golden brown, add seasoning and there you have home made Welsh Rarebit.

And if you like a bit of history, the Welsh trace their language and love of poetry to the Celts from 500BC. After the advent of the Romans, hundreds of castles were built to subdue the Welsh and today are greatly enjoyed by tourists who visit Wales. There are 641 castles to be exact and that beggar's belief. Coal from Wales fuelled the world in the 18th and 19th centuries and made it one of the world's first industrialized nations. 250,000 miners produced 57 million tones of coal and Cardiff was the world's biggest port at the time.

And for us, true blue Indians from Bangalore, India,we were interested to know that Mt Everest in India got its name from Sir George Everest the first Surveyor General of India who hailed from Wales. Apparently the first team to successfully climb Everest in 1953 trained climbing Snowdon in Wales!

So, if you have an urge to see unending landscapes and the poetry it inspires come to Swansea in Wales.
"What is this life, if full of care,
We have no time to stand and stare
No time to stand beneath the boughs
And stare as long as sheep or cows
These lines are from 'Leisure' by William Davies who was a wanderer and a famous Welsh poet.



Related Articles
Editor's Picks Articles
Top Ten Articles
Previous Features
Site Map





Content copyright © 2023 by Marianne de Nazareth. All rights reserved.
This content was written by Marianne de Nazareth. If you wish to use this content in any manner, you need written permission. Contact Marianne de Nazareth for details.