Plants That Eat Animals - Carnivorous Plants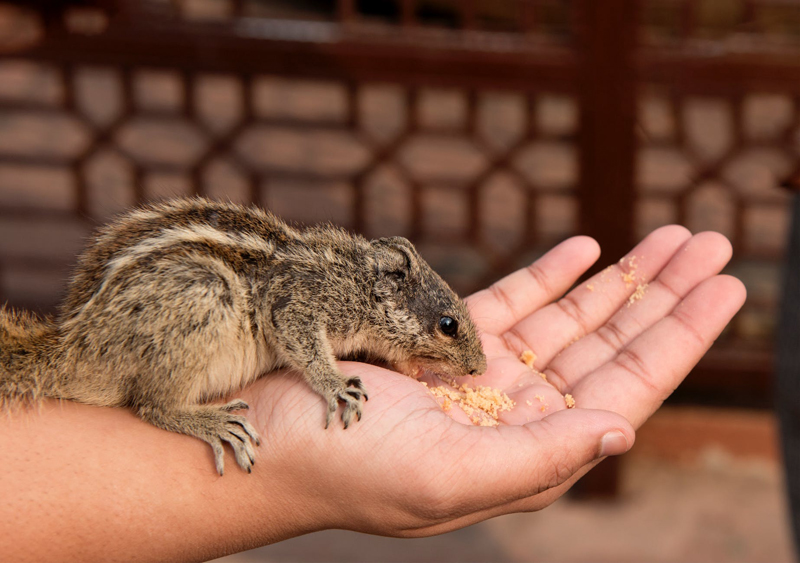 The creature was tricked into entering the jaws of the monster. He was trapped. The fiend digested his victim. What is this awful monster? It wasn't a T-Rex. The victim was an insect which suffered the indignity of being eaten by a plant. The horrid monster was an exotic carnivorous plant.
Carnivorous plants have become popular exotic pets found in many households. So popular they are being poached by the thousands.
Many species of carnivorous plants only grow in one or two regions of the world because of very specific climate needs. One species of carnivorous plant can be found on nearly every single continent on earth. This widely spread plant is the carnivorous Sundew. You can find photos of the Sundew near the bottom of this article.
The Venus flytrap can be found in North Carolina but is being poached at an alarming rate. Scientists are trying to save the Venus flytrap by spraying a harmless dye that only glows under an ultraviolet light. When they discover the plants in flea markets and roadside stands they can determine if the plant was poached or grown in a nursery.
The black market trade isn't the only threat to the carnivorous plant. The carnivorous plant is also being threatened by habitat loss primarily caused by humans. They are very sensitive to environmental changes such as pollution and farm run offs such as fertilizers.
The uniqueness of this plant makes the plant desirable to have in homes. People that keep the plants seem to be a cross between exotic animal lovers and plant lovers. They require very unique care and are as sensitive about correct care as an exotic pet.
The carnivorous plants and insect eating plants I am most familiar with are the plants that grow wild in Minnesota. I spent hour's years ago, walking nearly daily in the Minnesota woods. I found four varieties of carnivorous plants. One was the sundew, another was the butterwort, the pitcher plant, the fourth the bladderwort. They were all beautiful and intriguing plants. I never considered digging one up and bringing it home. Though, with the number of mosquitoes that got in the house it may have had its advantages?
As with all exotic pets make sure the plant you bring home is a captive bred, nursery bred, and not taken from the wild.
The carnivorous plant is far as I dare reach drawing to the realm of exotic pets. The subject truly fascinates me, and I wanted you to meet a very fascinating person.
Learn more about carnivorous plants from our Biology Editor Deborah Watson-Novacek
Carnivorous Plants - An Introduction
I have enjoyed going from editor's to editor's site learning about their subjects. I have learned a great deal. I think I could spend a few years going through the BellaOnline articles and never having to read one twice (not that it would be a bad thing:). Overtime I would like to highlight several of the BellaOnline Editors in my exotic pet articles. It will give you the chance to get to know more of the editors and their fascinating subjects.
Tying the multiple subjects together makes a person realize how important the circle of life is and how it is all tied together; all dependent on each other chances for survival.
Diana Geiger Exotic Pets Editor
on
Carnivorous Plant Photos
Carnivorous Sundew, public domain photos www.copyright-free-images.com/





Watch carnivorous plants in action - Youtube video "Wild View: Carnivorous Plants" hosted by Wes Major





The Savage Garden: Cultivating Carnivorous Plants

My book (paperback) FERRETS: A Complete Guide


Kindle Version of Ferrets: A Complete Guide

Ferrets: A Complete Guide


PDF Version Ferrets: A Complete Guide (Access to free PDF Reader)
Ferrets: A Complete Guide





Take a moment to sign up for the free Exotic Pets Newsletter. Your information remains private! You can find where to subscribe to the right or at the bottom.

This site needs an editor - click to learn more!

You Should Also Read:
Exotic Pet Site Map
Ferrets - A Complete Guide Paperback and Kindle
Exotic Pet Shopping (the safest for your pets)




Related Articles
Editor's Picks Articles
Top Ten Articles
Previous Features
Site Map





Content copyright © 2022 by Diana Geiger. All rights reserved.
This content was written by Diana Geiger. If you wish to use this content in any manner, you need written permission. Contact BellaOnline Administration for details.