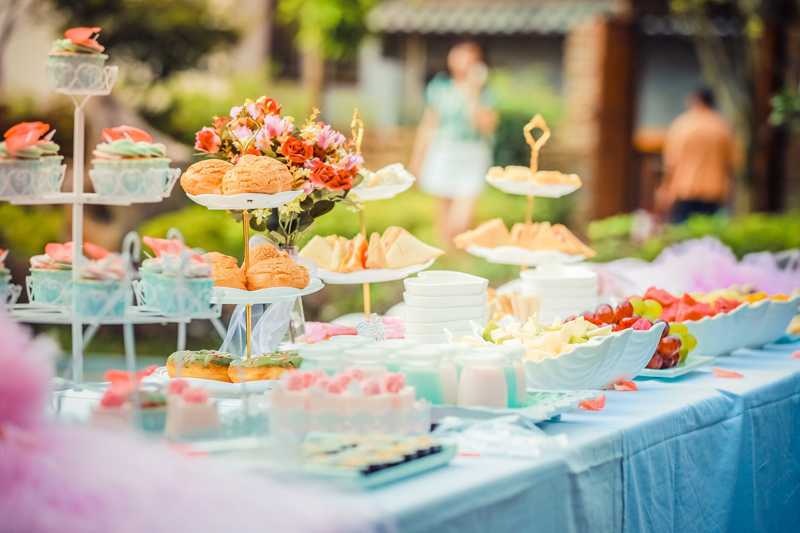 When speaking of printables, the typical reference is to party stationery that comes in a PDF file. They can include the invitations, placecards, favor tags, food labels, banners and many other go-withs to complete your party. A quick search on the internet will lead you to a large number of graphic designers who offer them for free, as well as, those that charge a nominal fee. Most of them also offer a custom design service.

Before making a choice, find out if the free ones are editable. Some come only 'as is', especially the free ones. Other sites offer personalization along with an additional fee. Once the file has been downloaded, save it. Then print it on your home printer, using cardstock, which is heavier and more durable than regular office paper. This is a huge timesaver. The downside to this option is that depending on the colors of your printable it can really use up your ink supply. Your other alternative is to have them printed at a local office supply store. Color print outs on cardstock is less than $1.00 a sheet.

Some stores even have the convenient option of allowing you to upload your file online, pay for it, and simply pick it up. If online ordering doesn't suit you, save the file on a flash drive and take it to the store and have it printed there. Other than the convenience, once you've downloaded the file it's yours to use as many times as you like, as long as they are for your personal use only.

Once the sheets have been printed, the next step is to cut out the tags, labels, etc. If you have a very steady hand, a ruler and a sharp pair of scissors is all that is needed. It's pretty obvious that your cuts close with no white paper showing. With the popularity of scrap booking, hole punches are the next best thing. All of the hobby stores have huge sections dedicated to scrapbooking and it is very easy to find holes punches in a wide variety of sizes and shapes. I've found that an extra large round and a two-inch scallop work for most any printables unless they are square. No worries though, square punches are available. Check your local newspaper or the store's website for coupons. They even have mobile applications where all the clerk has to do is scan the coupon from your iphone or android.

Using printables for celebrations is just another way to give your guests a great party experience. They also help to give you the satisfaction of knowing that you are the hostess with the mostess.




Related Articles
Editor's Picks Articles
Top Ten Articles
Previous Features
Site Map





Content copyright © 2021 by Sandra Lee Garth. All rights reserved.
This content was written by Sandra Lee Garth. If you wish to use this content in any manner, you need written permission. Contact Shalia Hayes for details.