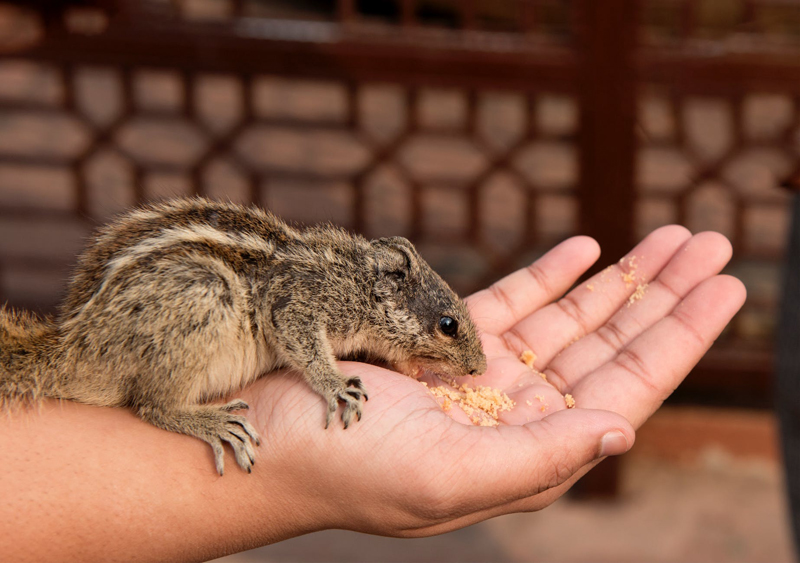 According to a CNN report, our pets are fat. So what else is new? We're fat, our kids are fat, and it just stands to reason our pets would suffer from obesity too. We are creating an obese society causing serious health and mental issues.
Sixteen to thirty percent of kids are obese, around thirty percent of adults, and around fifty percent of our pets? What is going on? I think examining the reason for obesity is the key though I suppose that is kind of a no brainer.
Our physical activity levels directly associate with our obesity levels, if were inactive we tend to go for easy when it comes to food. If we're inactive we feel mentally defunct and find a cure in food. If were inactive our pets are inactive. After all, someone has to walk and or play with the pets. The obesity situation in pets isn't just dogs or cats it is exotic pets as well.
Animals weren't born to be in cages or stuck in a house or in a fenced yard for that matter. They searched or hunted for their food. They were active.
The less we want to move the more weight we gain. Our joints start hurting causing us to want to move even less. It is no different for our pets. They begin to hurt too. We already know the obesity causes all kinds of health problems from diabetes to heart disease. But let's stick with just plain discomfort for now.
The more sedentary we become the less we want to more. We become depressed our mentally facilities slow. When we grab the pets and kids and get moving the rush of adrenal and oxygen is wonderful.
During my younger years I'd turn up the stereo, not enough to hurt anyone's ears, grab the kids and animals and we'd all dance to the music. Even the birds would tag along bobbing their heads as they brought up the rear. Everyone's eyes would shine you could feel the euphoria in the air. It was catchy the more you danced the more you wanted to. The happier you became the more weight loss. This is just one example of the multitude of things you can do with your entire family, kids, adults, exotic pets and pets, to keep you moving without having to plan a ballgame.
Does our diet affect our physical activity or is it the other way around. Do we grow so sluggish that we don't want to take the time and energy to make healthy meals? Are we to lethargic to learn what a healthy meal is? We just grab what is quick and easy from a fast food hamburger full of fat, sugar, and salt or the easiest thing we can find in the kitchen. When we get into this vicious circle we grow lazy when it comes to our pets. Do we just put out a bowl of food so that the pet can free range whenever it wants to eat?
Take the time to learn what a healthy diet is for your exotic pet. Learn how much and how often your pet ought to eat. Put what you have learned into action. Then get active!
Our lack of physical activity directly relates to our pet's obesity. Get up, grab the kids and pets, move around, and get reacquainted with that feeling of exhilaration. Weight loss becomes much easier.
Share how you keep your pet's active. What methods have you used to help your pet's lose weight or to maintain a healthy weight?
Subscribe free
to the exotic pets newsletter. It is quick and easy Just glance to the right or scroll a bit to the bottom and subscribe. I will only bug you once a week :) Be the first to be in the know! Your information is always private!
I am also the Bird editor if you enjoy pet birds subscribe to the Birds newsletter.
Birds BellaOnline
Diana Geiger Exotic Pets Editor
on
Caring for Family Pets: Choosing and Keeping Our Companion Animals Healthy


Ferrets: A Complete Guide available in paperback, PDF, and Kindle. By Diana Geiger (me:) Five star reviews! Also available at Barnes and Noble online.






Ferrets: A Complete Guide - Paperback

Ferrets: A Complete Guide - Kindle

PDF Version Ferrets: A Complete Guide (Access to free PDF Reader)
Ferrets: A Complete Guide




This site needs an editor - click to learn more!

You Should Also Read:
Exotic Pet Site Map
Ferrets - A Complete Guide Paperback and Kindle
Show you support for Exotic Pets BellaOnline




Related Articles
Editor's Picks Articles
Top Ten Articles
Previous Features
Site Map





Content copyright © 2021 by Diana Geiger. All rights reserved.
This content was written by Diana Geiger. If you wish to use this content in any manner, you need written permission. Contact BellaOnline Administration for details.