May I Introduce.... Susan Brittingham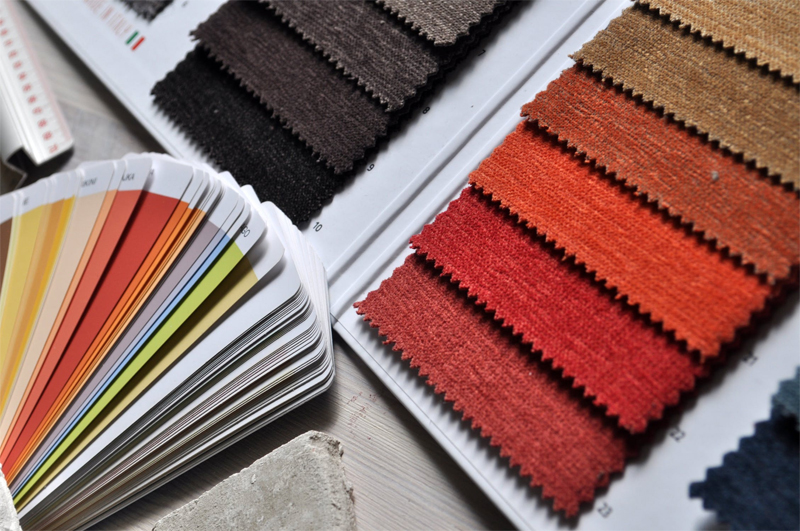 Welcome, Susan to the Bellaonline Quilt website. It's lovely to have you're here with us. I've got lots of questions, so I'll get the ball rolling with the first question. How and when did you become interested in quilting?
Thanks, Judie. It's nice to be here. I started quilting in around 1982 or 83. I had sewn since I was a little girl. After I was married, my husband and I moved to a semi-rural area. I found myself with quite a lot of time to fill during the day, so I renewed my interest in sewing. At the time I was making mostly garments, but my mother had started quilting. I caught the quilting bug from her.
I started with quilted garments. My first one was a tumbling blocks vest. Since I came from a garment background, I used 5/8" seams for my patchwork. Despite not knowing what I was doing, the patchwork for the vest came together well. The quilting was another matter. I used a fat batt and machine quilted. The size 10 vest became a size 4.
Where were you born and where did you grow up?
I have lived in Floyd County Virginia for over 25 years. It is a beautiful rural area in Southwest Virginia characterized by farmland, woods and gorgeous mountain views. I grew up in Norfolk, VA, where I loved to ride my bike and was always near the water. My grandparents lived in the mountains and the family spent a lot of time visiting them. So I feel lucky to have experienced both city and country life as a child.
How did you learn the basics of quilting?
I learned mostly from the few books available at the time. In my early years, I was mostly self-taught. I was a bit isolated when I began quilting and there were no classes or quilts guilds where I lived. Later, after moving to Floyd, I did find a guild and have been a member ever since. As quilting caught on and more opportunities became available, I took workshops and went to shows for a number of years.
Of course, at some point I became a professional quilt teacher myself and have taught many classes since then. I still teach and lecture regionally, in addition to my several ongoing classes at Quilt University on line.
What is it that attracts you to quilting and fabric crafts in general?
I always loved fabrics. When I was little, my mother sewed, so I grew up around fabric and sewing. I always enjoyed going with her to the fabric store. While she shopped for fabric, I would explore the button bins.
One of the things I have always loved about quilting is that you can put together many different fabrics and colors in one quilt. I love putting fabric combinations together. Whether it is for a geometric quilt, a scrappy project or a pictorial quilt, the part of quilting I enjoy the most is selecting fabrics to make the colors and textures of the printed or dyed fabrics do what I want them to do.
What does your family think about your quilting?
My husband is very supportive of my quilting. He takes a great interest in my work. He has put his woodworking skills to good use to help me create a wonderful and efficient sewing studio.
How did you get interested in the Art Quilt Textile scene?
I feel like it was a natural outgrowth of my interest in quilting. Like many others, I started with geometric patchwork. I never liked making the same block in the same colors over and over again. I always made multi-fabric quilts. My next step was simulating pictures and environments with geometric shapes. I can see that in some of my very early work, I was trying to move toward pictorial quilts without really knowing how to do so.
Emerald Forest, an example of an early patchwork style that suggests a scene
I started to combine piecing with applique. Finally, I began developing my own techniques, to create the kind of landscape and architectural quilts that I wanted to make.
One of my particular areas of interest has been perspective. I enjoy creating the illusion of depth on a two dimensional surface, so I developed the techniques to make that happen. Another interest of mine is color and light, manipulating contrast to either create a unified surface or to create a sense of dimensionality.
Sea of Dreams
Do you like to design your own designs for your quilts?
Yes. I have rarely used patterns. At this time I work mainly from my own photos. I develop a pattern from the photo and enlarge the pattern to quilt size. Then I applique the quilt using a technique I call Upside-Down Applique. These are some of the techniques I teach in my classes.
My methods include getting to know my subject intimately by studying the source material and making observations. Next comes the fun part of choosing the right fabrics to create the illusion of reality.
Who inspires you in the Art Quilt field?
Joen Wolfrom has always been an inspiration. Her early books on color and the concept of creating illusions with color and value have followed me throughout my career.
Violet Larsen was another early influence. She taught me new ways of working and thinking about patchwork to create rich visual texture.
My favorite quilts are pictorial quilts. Just a few of the quilters whose work I admire include Jo Diggs, Valerie Hearder, Sue Gilgen, Susan Carlson, Marda Eygabroat, Kate Themel and Lenore Crawford.
However, at this time, I try not to let myself be influenced too much by others' work or the trends of the day.
What other crafts to you like to dabble in?
I like to knit. Mainly I knit socks. I also do beading, but that is more of an off-shoot of quilting.
I decided long ago that I needed to concentrate on quilting rather than pursuing a lot of different crafts. Concentrating on one thing like quilting lets me develop my skills in that area to their fullest. I will not say other crafts don't interest me, but dabbling in too many other crafts distracts my attention from quilting.
What are you working on right now?
Right now, I am trying to complete a quilt of Mabry Mill, a local landmark. It is among my most complex quilts to date.
Click here to go to a great slide show of the creative making of the Mabry Mill quilt by Susan Brittingham.
If you had to choose a favorite piece you have made what would it be?
I enjoy working on quilts that depict places that have some meaning for me. Therefore many of my landscape quilts are of places near my home in the mountains and all of them remain close to my heart.
One that remains a favorite is Root Cellar. I think it speaks to a time gone by and induces a feeling of calm in those that see it.
Root Cellar
Click here to go to the Quilt University site.
Click here to go to the Student Gallery site.
You are an instructor at the Quilt University. Tell us about that and what is your favorite class to teach?
I have been teaching since about 1987. I travel regionally to teach, but mainly I teach online.
I have been an instructor at Quilt University (www.quiltuniversity.com ) since 2000. Quilt University offers classes from numerous instructors to students from all over the world. The classes are interactive and thorough. Because we are not limited to one day in a single location, I feel like QU classes are much more in-depth than a workshop in person can be.
I teach classes on landscapes and pictorial quilts, perspective for quilters, machine applique, embellishments, and beading.
I enjoy all my classes, but my favorites include "Flower Power" which is all about making realistic flower portraits, and "On Land and Sea", which teaches how to make a landscape from a photo. In those two classes the students work from their own photos to create a pattern and make a quilt. I am very proud of what my students accomplish, and have a gallery of their work on my website:
https://www.susanbrittingham.com/student_gallery.html
Anything else you'd like to tell us about you?
Although I have been told that my quilts resemble paintings, I do not paint. My orientation to quilting includes striving to make highly realistic pictorial quilts by using fabric and thread. I use mostly commercial fabrics to create my scenes. Finding the right fabric to create the illusion of reality and depth is like a treasure hunt. That is the fun for me.


Related Articles
Editor's Picks Articles
Top Ten Articles
Previous Features
Site Map





Content copyright © 2022 by Judie Bellingham. All rights reserved.
This content was written by Judie Bellingham. If you wish to use this content in any manner, you need written permission. Contact Judie Bellingham for details.