Snakes - Can Snake Propulsion save Lives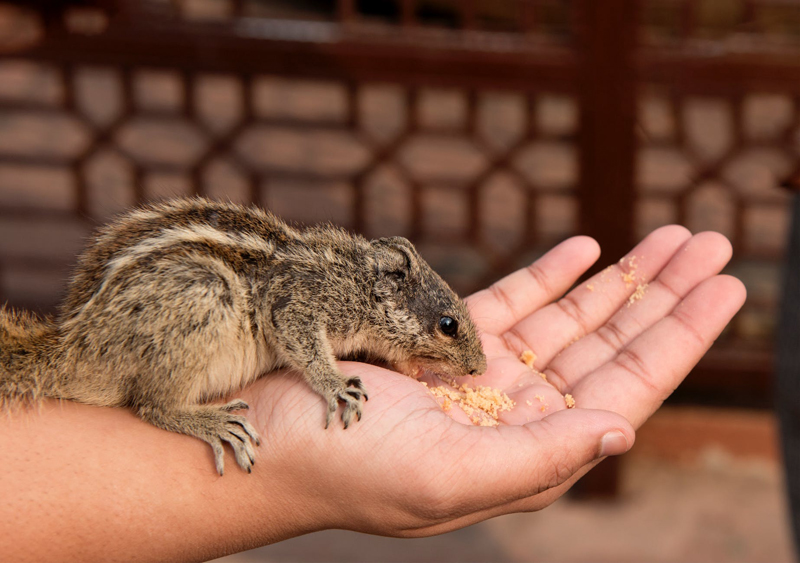 It is totally beyond my comprehension as popular as reptiles and amphibians are as exotic pets why our Reptiles and Amphibians Site still needs an editor. If you enjoy reptiles and amphibians and enjoy writing why don't you give it some thought? I will supply a link for your convenience at the end of this article. In the meantime enjoy Can Snake Propulsion save Lives?
I try to fill the void and write an occasional article on reptiles and amphibians. I love the critters and have had both but don't feel I know enough about the subject to apply for the position. However, having the opportunity to write about a subject I love is a little bit of Heaven for me.
I ran into a fascinating article on how snakes propel themselves. The subject interests me because my warped brother gave me a line of complete baloney when I was a little kid. We were traveling across country and were in the desert in New Mexico. He told me a story about "hoop snakes."
He told me that the snakes would grasp their tail with their mouth and propel themselves by rolling like a wheel. Of course this is complete nonsense but, it did shut me up as I watched out the car window looking for rolling hoop snakes. My brother had a bit of peace and quiet from his little sister's constant questions.
I ran into a study by David Hu on snake propulsion. We think of the snake's ability to move forward using their strong muscles to push them forward. While the muscles are important the scales are more important. The way the scales are positioned resembles shingles on the roof of the house. The stomach scales can catch on the smallest of objects pushing them in a forward motion.
If the snake is on a smooth surface it would be unable to slither forward. They use their muscles and weight to add to their speed and efficiency. They redistribute their weight much as we do when we walk. We use our legs and muscles, snakes use their scales and muscles.
This information has lead to "snake-bots" mechanical robots used for search and rescue and even medical procedures, one example would be the ever so popular colonoscopy.
Of course snakes use other methods to slither and move. Examples of a few other methods included folding and bunching up and forcing or throwing their head forward giving them some distance, because the body follows. They can push off of rocks and other materials.
Learning more about animal facts gives us the opportunity to provide a better habitat for our pets. We have taken on the responsibility to are for our animals. The more we understand the greater the care we can provide.
As I have written many times in the past, animals have, and will continue to teach us a great deal.
My reptile article links are available beneath the rattlesnake photos.
Rattlesnake image – snake photos thanks to public domain free photos
Thank you for the rattlesnake images www.copyright-free-pictures.org.uk. Notice how the scales overlap much like shingles on a roof of a house.






My Reptiles Articles - Reptile Care Articles

Bearded Dragon

Corn Snake

Gecko

Iguana

Gecko - Snake - Rats - Reader's Personal Stories

Snakes - How to Care for Snakes


Join Exotic Pets Bellaonline on Facebook - be sure to click the "like" Exotic Pets Facebook

Exotic Pets @ Twitter




Diana Geiger Exotic Pets Editoron




Really good book about snakes
The Art of Keeping Snakes (Advanced Vivarium Systems)


Ferrets: A Complete Guide available in paperback and Kindle. By Diana Geiger (me:) Five star reviews!






Ferrets: A Complete Guide - Paperback

Ferrets: A Complete Guide - Kindle

PDF Version Ferrets: A Complete Guide (Access to free PDF Reader)
Ferrets: A Complete Guide





Scroll down a litter further and sign up for the Exotic Pets Newsletter. Your email is 100% safe, I never even see it. You will receive a newsletter once a week. Once in a great while an emergency newsletter may go out, but this would be only for a big illness outbreak or other emergency. Subscribe so you will know when new content comes out!

Reptiles and Amphibians Editor
This site needs an editor - click to learn more!

You Should Also Read:
Exotic Pet Site Map
Ferrets - A Complete Guide Paperback and Kindle
Exotic Pet Shopping (the safest for your pets)




Related Articles
Editor's Picks Articles
Top Ten Articles
Previous Features
Site Map





Content copyright © 2023 by Diana Geiger. All rights reserved.
This content was written by Diana Geiger. If you wish to use this content in any manner, you need written permission. Contact BellaOnline Administration for details.