A Romantic Holiday in Rome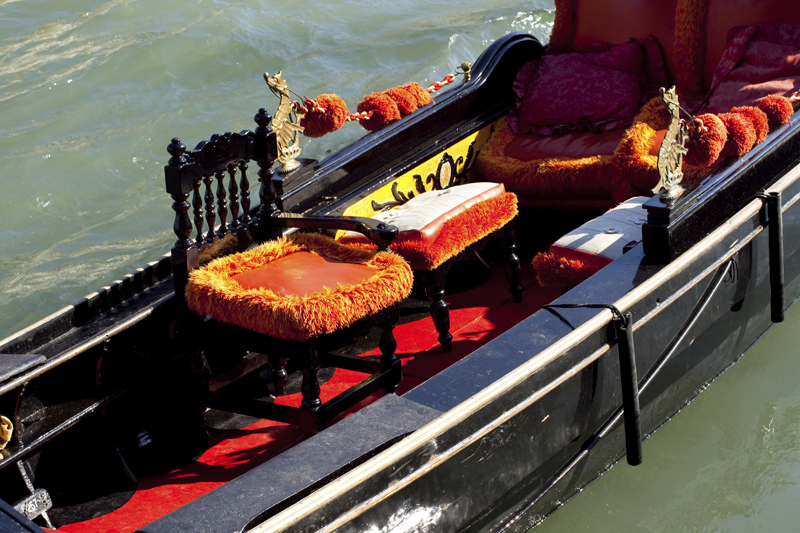 Have you always wanted to go on a romantic holiday in Rome? Here are all the details you will need to get your delightful time in Rome, Italy off to a wonderful start!

If you are travelling within Italy, always take the high speed Trenitalia train ride to your destination. It was a four hour ride from Venice to Rome and since our train out was early, we went to have a croissant and cappuccino for breakfast at the MacDonald's on the station, as we had a few minutes to spare before the train swooped in to carry us off.

The Trenitalia trains look brand new with spanking clean seats and every set of four seats has a bin to put your waste neatly into, even though Eurail only entitles you to second class. The countryside from Venice to Rome was picture book perfect, with vineyards as far as the eye could see interspersed with peach, plum and apricot orchards. Italian wines are the finest in the world and looking out at the rolling, picturesque vineyards, we had no doubt.

The train brought us in as expected in four hours, to find at the information desk that local transport across Rome was on strike. My heart dropped and I saw euros flying, if we were to take a cab anywhere. The lady said that the strike would lift by 5 pm, but that was hours away and the convent where our bookings were made for a two day stay, was two bus rides away from the station.

" It's near the Vatican and that's not walking distance from here," said the lady. You bet, two rides with six stops a piece, was definitely not walking distance.

While our train glided into Rome, my colleague Padma's brother, had messaged her to go see the Collosseum and remember about our common favourite cartoon characters Asterix and Obelisk. The cartoon series is brilliant - all about how the ancient Gauls resisted Roman occupation, written by two Frenchmen, Rene Goscinny- writer and Albert Uderzo the artist. Quite by chance as we turned away from the information desk, we asked how far the Colloseum was from where we were. Out came a map and in minutes she showed us how we could walk there in ten minutes to see it. That was the most sensible decision we made, as the Colloseum can take a whole day to see, to do justice to it, as it is considered one of the greatest works of Roman architecture and engineering. Capable of seating 50,000 spectators at a time, the iconic symbol of Imperial Rome is a must see for visitors to the city.

Apparently mock sea battles, gladiatorial games, animal hunts and executions of Christians who were torn apart by wild beasts were held in the building. Today it's partially ruined because of the damage caused by earthquakes and stone robbers, but it still evokes a feeling of awe with its magnificent size. There was a huge queue to enter and it took the better part of an hour just to buy our tickets which were a princely 12 Euro per head.

Finally the strike lifted and we made our way on the verge of exhaustion to the convent as it was really energy sapping, standing in the sun for hours in the Colosseum. The convent - Casa D'Accoglienza Tabor was situated on the Via Paolo III and was an oasis of beauty and quiet. Finally, it was the bus driver with his merry toot of his horn who pointed out the convent to us, as we stood on the kerb trying to figure its position out on our map! Soon we got accustomed to buzzing and cheerily saying "it's me sister –Marianne from India!" to be let in and out of the convent, which had automatic gates to keep its inmates safe.

Inside the convent in minutes we were ushered into a beautifully clean and airy room with a bath and toilet just perfect for the two of us. Huge windows let in fresh air and the sound of black birds and cicadas trilling in the garden. We were in Rome and just minutes from the Basilica! Plus the room rent was a sensible 50 Euros per person with a simple breakfast thrown in.

" Go early to the Vatican," advised Sister Rani, an Indian nun living in the convent who was pursuing her PhD in Rome. Considering the massive queues that snaked halfway around the piazza, we were glad we went in to the St Peter's Basilica when there were no crowds at all. Built where St Peter was crucified and buried, the church was rebuilt by Bramante, Bernini and Michaelangelo in the 16th century. We later lined up to see the catacombs and climbed up the 350 steps in the cupola. Looking at the monumental façade is a humbling experience and we went back every night to enjoy a night view of the lit basilica. At night the whole colonnaded square makes a breath taking sight with mellow lights and the splashing sound of the large fountains in the square.

Next on our list was the Fontana de Trevi, arguably the most beautiful Baroque fountain in all of Rome. Based on a dramatic design by Bernini, the central figure is Neptune the god of the sea riding a chariot. Water for the fountain comes from springs 20km away and crowds of tourists throw the legendary coin over their shoulders into the fountain to ensure returning to Rome! It was hot and crowded, but we found it hard to tear myself away. When we saw the Fontana de Trevi twenty years ago, the pristine white marble was dirty and yellow, lucky for us it was scrubbed clean with fresh pumps fitted in '98.

Taking the metro back to St. Peter's square was quick and we spent the rest of the day shopping in the open air markets, picking up blouses and trinkets for 10 Euros for fun. Back Packing does not allow you the luxury of shopping and we had bought religious objects in the Vatican store earlier which fitted into the back pack just right.

We loved Rome. No other city in Italy came close to this metropolis which hoards lost empires in its grizzly history. Rome has style, it has class and you will enjoy it's feel of being an open air museum, reeking of history right down to its ancient cobble stones, which we loved.So start planning your Roman holiday right away!



Related Articles
Editor's Picks Articles
Top Ten Articles
Previous Features
Site Map





Content copyright © 2022 by Marianne de Nazareth. All rights reserved.
This content was written by Marianne de Nazareth. If you wish to use this content in any manner, you need written permission. Contact Marianne de Nazareth for details.