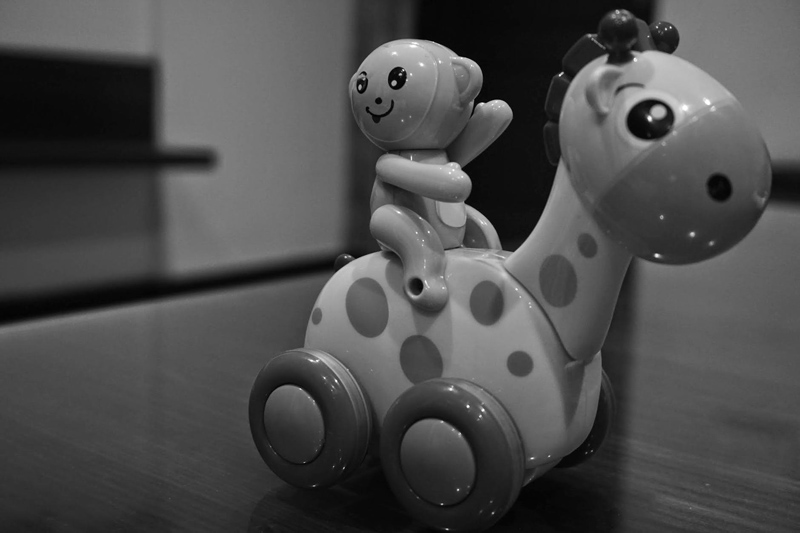 Note: Normally, when writing a review I'd go through the actual review first and then give my feelings at the end, but on the off chance that someone might come here looking for a great kids movie and not read the entire review, I feel compelled to share some information at the beginning. This was a great movie, lots of fun to watch- but I wouldn't recommend it for kids under seven. My initial thought was ten, honestly, but after thinking about it, I think most people would say seven. Read on to find out why.

Puss in Boots (still voiced by Antonio Banderas) follows the tale of Puss before he hooked up with Shrek. We finally get a chance to learn about his history. After two Shrek movies with him, I, for one, was just itching to find out how he had become this elusive, mysterious Puss in Boots- seriously! I really wanted to know! So I'm glad they finally gave him his own movie.

As it turns out, Puss' (hmmm… pluralizing that could get kind of hairy… let's just call him PIB) past is quite colorful. The movie begins with PIB sneaking out of a room, having clearly escaped out of a cage handcuffed to some man's arm. Only he's been out awhile it seems, without leaving the room… there is a big haired kitty sleeping blissfully on a pillow nearby, and puss tiptoes around to get his belt, his hat, and his boots. Before leaving, he bids her goodbye… by the wrong name, to which she objects, and he corrects it, adding that he'll never forget her. The innuendo here is very clear, and that was the first slightly disturbing moment for me- slightly because my whole family sat down to watch and I thought that was inappropriate for my 2 and 4 year old, but I know they were way to young to catch that innuendo, so my concern wasn't great. Just kinda simmering in the background.

He goes off looking for a score- he is a thief, and this is further reinforced by the wanted posters all over the place. After being told about two possibilities that he refuses to consider (he doesn't steal from orphans or the church), he learns that Jack and Jill have the magic beans that will grow the huge beanstalk that leads to the giants castle, and they are after the golden eggs. One of them would be enough to set them up for life. He decides to steal the beans from them and get the egg himself.

His initial attempt is thwarted by another masked kitty with the same intention. PIB chases the elusive kitty to a yet undisclosed location where, after an interesting encounter, we learn that the other kitty is a girl- Kitty Soft Paws (voiced by Salma Hayek), another very successful thief. She storms off, and PIB, clearly enchanted by this feisty female, attempts to go after her, explaining that he's a lover, not a fighter. This is the point where my four year old asked me, "mommy, what's a lover?" Hmmm… how to answer that diplomatically… luckily, the action continued and I didn't have to, as her attention was diverted elsewhere. Disturbing moment #2 foiled.

It is also here that we learn of PIB past with his former BFF, Humpty Dumpty (voiced by Zach Galifianakis). I won't tell you about their past- you'll have to watch the movie- but their adventure to find the golden eggs is truly entertaining. We learn how they became brothers-in-arms, how they fell out of favor with each other, and why PIB is an outlaw. We also learn how Kitty Soft Paws became who she is.

Of course, the movie has a happy ending, but there is another innuendo towards the end that created disturbing moment #3 for me. Again, it's PIB and the lover thing, only this time he adds something like "no, really- it's crazy". That was a bit much to me. Enter disturbing moment #3.

So, overall, I think it was a great movie- very enjoyable and perfect for a family movie night if you have slightly older young'uns. If I had it to do over, I would have watched it first, and my younger two would have skipped this one until they were older. It was funny- not as funny as it was hyped up to be, but what is? But it's definitely worth a look- check it out, if you dare!

Puss in Boots was unsolicited and sent to me by Deluxe Media Management for Paramount Home Entertainment, free of charge. It was part of a DVD combo pack along with another Puss in Boots film, to be reviewed in the near future.


Overall Rating: B+

Rating for kids who love the character/ have an interest in the subject: A+

Best Age Guesstimate: ~7+

Caveats/ Concerns: Sexual innuendoes throughout the movie, pertaining to the fact that he's a lover, and apparently a very good one.



Related Articles
Editor's Picks Articles
Top Ten Articles
Previous Features
Site Map





Content copyright © 2018 by Chana M. Johnson. All rights reserved.
This content was written by Chana M. Johnson. If you wish to use this content in any manner, you need written permission. Contact Chana M. Johnson for details.