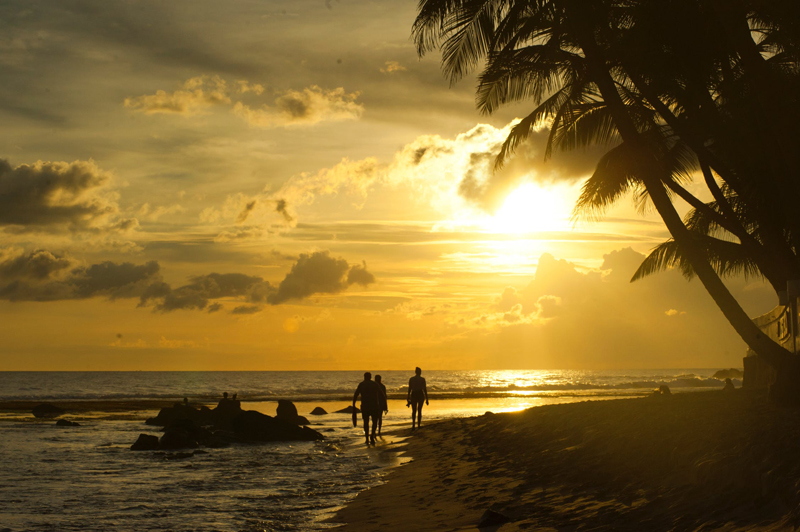 Home style Caribbean cooking, with its dumplings, boiled provisions and dense breads or rotis, represents a fearsome carbohydrate download. Usually, the starches are offset with a succulent protein: steamed or grilled fish, stew or jerked meat. There is a third element, however, to the most popular Caribbean dishes, found in the cupboard of any self-respecting kitchen or on the table at every restaurant: a bottle of hot sauce. Once a plate is loaded up with some boiled plantain and salt fish, for example, a few dashes of hot pepper sauce on the top serve as a catalyst for the combined flavors and textures. Hot sauce is brutally honest, but a hard worker. It draws out flavors, spotlights sweet and sour notes and cuts through lipids to add some sharpness to fatty dishes. While some accuse the more fiery sauces – those based on habanero or scotch bonnet peppers – of overwhelming a dish, thus encouraging the use of blander starting ingredients, there is a lot more to adding hot sauce to Caribbean food than simple bravado.

First of all – what goes in hot sauce? The simplest recipe is based on hot peppers, salt and vinegar. The mixture is simmered, blended, then bottled and left to age. A bell pepper, the sweet ones that come in red, green and yellow varieties, are at the lower end of the hot scale, delivering more of a tangy salsa than a true hot sauce. At the other end, the ones that are labeled with exotic names such as 'Mad Dog' or 'Colon Cleanser' use habanero or scotch bonnet peppers for a typically Caribbean flavor. Other ingredients added to the standard base include garlic, lime juice, onion, tomatoes, and fruits such as mango and papaya added. Each year, the Scovie Awards honor the finest or fieriest hot sauces, the Scovie scale being the measurement of hotness in a sauce.

Secondly – why add the sauce? Away from the flavor-enhancing benefits, hot sauce contains capsaicin, which increases blood flow, sweat production and produces an endorphin buzz. The more you use hot sauce, the more your resistance builds, too. Other benefits include the fact that peppers contain high levels of vitamin C and A. Furthermore, the battle with the hot sauce forces the diner to slow down the pace of eating, while increasing the metabolic rate, which benefits controlled eating.

Finally – how to deal with a hot sauce fire? The quickest remedy is not water, but a fat-based liquid. Milk and yoghurt will both take the edge off a flaming tongue, as will sugar. The best remedy, however, is practice. Hot sauce is a cumulative passion, and an addictive one. By gradually increasing your tolerance up the Scovie pantheon, you will eventually be able to splash on the most ruthless culinary napalm without flinching.







Related Articles
Editor's Picks Articles
Top Ten Articles
Previous Features
Site Map





Content copyright © 2023 by Nick Marshall. All rights reserved.
This content was written by Nick Marshall. If you wish to use this content in any manner, you need written permission. Contact Nick Marshall for details.