Travel – Exotic Pet Travel – Pet Travel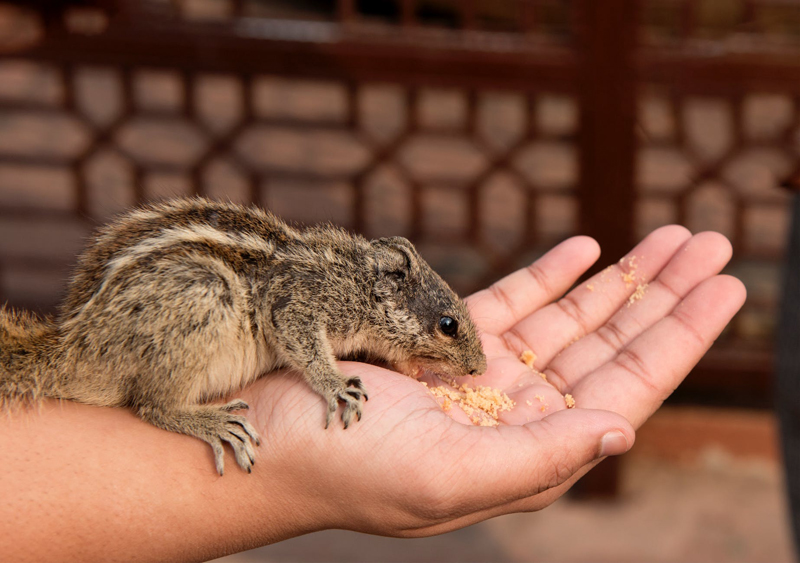 Hopping in a car and heading for parts unknown isn't possible when you travel with animals. I hate planning a trip. I just as soon get in a car; flip a coin and go, to wherever and for however long. I can't do that when I travel with pets. It also makes a great deal of difference if you are traveling with a common pet or exotic pets.
Make sure you have pet documentation. Make sure your pet is welcome in the states you will be traveling through as well as your destination state. Animals that are legal in your state could be confiscated and destroyed in other states.
Have any required vaccinations up-to-date and have proof of vaccinations. Carry all health documentation and any pre-authorized refills.
Carry a list of veterinarians that can be found along the route you will be taking. If you are traveling with an exotic pet; veterinarian's that know anything about your pet, may be rare and hard to find.
Carry a list of pet friendly hotels. Your exotic pet might not be welcome at many hotels that carry a pet welcome sign. The same thing with rest stops. Check ahead and make sure your exotic pet is welcome.
Make sure you have a supplemental heat source for ectotherms. Also be prepared for possible car trouble in hot or cold weather. Make sure you can take care of the needs of pets that are heat or cold sensitive.
Make sure small animals have access to food and water at all times. Dogs and cats should be offered food every four hours and water more frequently. Birds should have water in their travel cage or carrier. You can also offer frozen grapes and other fruit. Carry plenty of filtered fresh water that your pets are accustomed.
Now is not the time to change their diet. Keep everything as normal as possible. Bring their supplements; you might not be able to find the same brand in another location.
Make sure you have leashes, harnesses, and the proper carriers for your pets. Small pets or pocket pets could chew their selves' right out of a soft sided carrier.
Make sure your pets have identification tags and also identification on their carriers. If something should happen, make sure authorities are made aware your animals have identification chips.
Make sure your cell phone has an In Case of Emergency ICE name and number in phone book memory. In Case of Emergency list AS ICE in your cell phone. Make sure your ICE contact has prior knowledge that you are traveling with a pet, your route, and your destination and any other pertinent information. If you are unconscious from an accident authorities will have no information about your pets. Paramedics and other authorities can't just start calling the numbers on your cell phone unless it is specified ICE! Your pet may have been thrown from the car. Authorities will at least know to look for your pet.
Bring blankets and toys that your pets are use to, to give them comfort.
Carry baby wipes, towels, puppy pads (cheaper if you buy bed pads), travel litter boxes for cats, pick-up bags for waste, and cleaning solutions for accidents.
Never, ever put a pet in the back of a pickup truck. Make sure your pet is secured in the car with a carrier, or for large dogs, a seat belt harness, or gate to secure your pet and kept separated from the front seat.
Stop and rest your pets frequently. Travel is stressful for pets.
Traveling by air is a whole other ballgame a whole other article. At the very least, make sure you have current health documentation, vaccination, and veterinarian health certificate (only good for eleven days), have the proper carrier, and confirm your pet's reservation. Your pet can quickly become bumped; they only allow so many animals on one plane.
Diana Geiger Exotic Pets Editor
on
Traveling With Your Pet: The AAA Petbook



My book (paperback) FERRETS: A Complete Guide


Kindle Version of Ferrets: A Complete Guide

Ferrets: A Complete Guide


PDF Version Ferrets: A Complete Guide (Access to free PDF Reader)
Ferrets: A Complete Guide
This site needs an editor - click to learn more!

You Should Also Read:
Exotic Pet Site Map
Ferrets - A Complete Guide Paperback and Kindle
Exotic Pet Shopping (the safest for your pets)




Related Articles
Editor's Picks Articles
Top Ten Articles
Previous Features
Site Map





Content copyright © 2021 by Diana Geiger. All rights reserved.
This content was written by Diana Geiger. If you wish to use this content in any manner, you need written permission. Contact BellaOnline Administration for details.