Critter Camp - Unadoptable Exotic Pets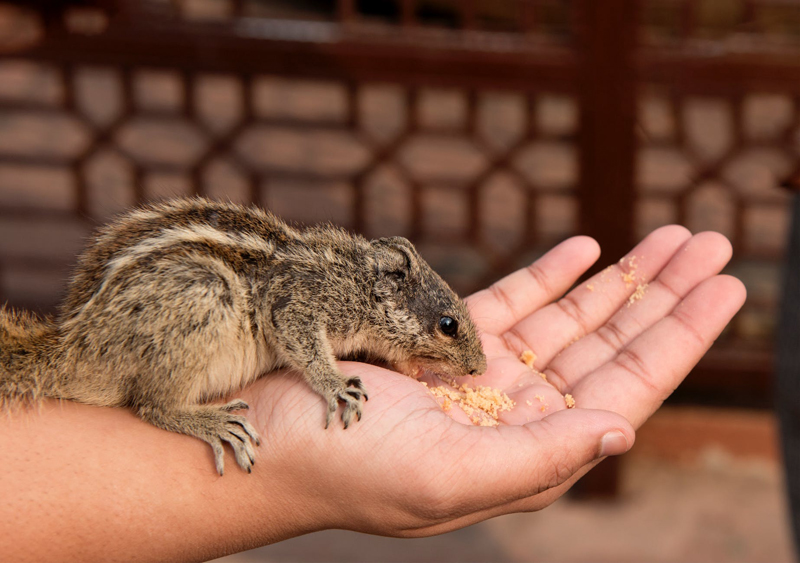 Most pets or exotic pets and their human families seem to be a match made in heaven. I personally have never known anything different. Though, sometimes things can go badly. Whose fault is it? Perhaps societies or even conceivably nobody's fault. Maybe it is time to quit looking for a place to Velcro blame and do something about some of the problems that an exotic pet or pet may face. Often it is lack of awareness and education, not knowing how a particular animal may present - perhaps they are loud, not easily (or if at all) litter boxed trained, not cuddly when a person expected otherwise, or perhaps the animal has an offensive odor. Many people don't have the resources, knowledge or education to care for a pet, let alone an exotic pet. Each and every exotic pet requiring totally different kinds of care than another.
No matter whose fault, it is the animals that suffer. Perhaps the exotic pet was bought on impulse. Maybe your best friend had an animal and you really liked it, and wanted one too, until you had to care for one. After you purchased the pet maybe you found out the pet was much more expensive to care for than you had planned. Whatever the reason, some animals are abandoned, left to die, given to animal shelters and perhaps in the end, still put to death. Many animals that go through trauma become unadoptable pets. Too traumatized to socialize with humans. Or their owners have never socialized them, again making them unadoptable.
Thankfully, though few and far between there are places such as Critter Camp Exotic Pet Sanctuary, in fact, Critter Camp is the only 501c3 non-kill rescue totally operated by volunteers in the United States. "Critter Camp is the only place for these unadoptable to go - they get to live the life they deserve - safe, happy and loved," said Director Beth Randall. "We believe every companion animal deserves a good life even if they are no longer 'pet' quality."
Many rescues are self serving only to their own agenda, I have a tremendous amount of respect for the hard work and sacrifice that Beth and Critter Camp's volunteers do. Animals do have rights, the right to be warm, comfortable, healthy, and loved. Even if the animals no longer understands or trusts the concept of love.
Meet some of Critter's Camps residents. There is Munch and Fin - they were starved Prairie dogs. "Their owner got tired of them and left them on his porch, "explained Beth. "A neighbor felt bad for them and took them in this winter but realized they couldn't keep them appropriately and contact us."
Munch and Fin abandoned by original owners and left on the porch to die.
Munch and Fin under the tender care of Critter Camp are fattened up and healthy, "Not friendly but much happier. They are snoozing happily together," said Beth.






These animals perhaps were never socialized to be friendly or they lost the capacity to love. Either way, under the Critter Camp philosophy they have a right to be healthy, as happy as possible, and ALIVE!

Some of Critter Camps animals come from other shelters, where they had been scheduled to be euthanized. Recently five more bunnies were brought to Critter Camp because the shelter needed room. One rabbit, Oscar the rabbit, "was found in a trash can covered in ticks and nearly dead - he hates people," explained Beth. "The shelter couldn't keep him so he came here to our free range bunny haven."

According to Beth, Critter Camp cares for over 300 animals of 36 different species. It costs a lot of money to keep all the animals properly fed, medical care from veterinarians, medications, and everything else associated with caring for animals. "We are funded nearly, wholly by individual donations - some grants - but they are the exception. Every little bit helps; $5 feeds a mousie or dwarf hamster for a month," said Beth.

Critter Camp is bursting at the seams. One of Beth's dreams is on the road to being realized, to build a new facility that will be run on solar and wind power."The new facility can care for 1000 animals and will have a organic green house, garden, education and a meeting room," said Beth. We won $50,000 in the August Pepsi Refresh Contest and so far we have cared for over 300 residents and saved the lives of over 100 new animals with the money. We have $30,000 set aside to buy land for the new facility.

Critter Camp actively educates people about exotic pets and their care, provides educational presentations and materials. Part of the funding for this ambitious endeavor came from winning the November Pepsi Refresh Contest. So far they have given presentations to over 800 and many more presentations scheduled. The presentations discuss general pet care, exotic pet care, and what to consider before you get any pet. "We bring about a dozen of our rescues for participants to see and touch," said Beth.

Critter Camp is in the process of checking out land and submitting bids. Keep track of the money flow and the precious animals they have saved with the money.
Critter Camp Wins $50,000 in the Pepsi Refresh Everything Project

It is obvious that Critter Camps good reputation runs far and wide, winning the Pepsi Refresh Project, once, twice, but three times is nothing short of a miracle. But every penny won is earmarked for exactly what is stated in the contest. In December $10,000 was won and every penny goes to creating booklets on the immediate care and placement of small exotic pets. Beth clarifies, "Many times we take in a small animal from a shelter and it hasn't been appropriately cared for, because they simply don't know all of the important details of caring for hedgehogs, degus, even ferrets and rabbits for example. This booklet will help thousands of pets get to better accommodations, not be adopted to just anyone, and to receive immediate appropriate care."

Financially, they have a start, a small start for a bigger facility, a extraordinary educational and awareness program but that still doesn't feed the animals or pay for the thousands it takes to care for these animals.

In April (that is right now folks) Critter Camp is in the Global Giving Challenge to raise a minimum of $4000 during the month of April. According to Beth, "Doing so will give us a permanent spot on the global giving site which will entitle us to more corporate funding and larger grants."

Do your part to help Global Giving

I often tell my readers who not to donate to. I am asked where can you safely donate and know for sure that the money is really going to save animals. Critter Camp is your answer.

If you are considering an animal as a Easter Pet - please don't!

Critter Camp website Critter Camp

Take a few minutes and enjoy yourself, watch the Critter Camp Mom YouTube Videos. Critter Camp Exotic Pet videos

Subscribe to the Exotic Pets Newsletter. Look to the right, under the two yellow circles forum and contact, you'll see where to subscribe to the free newsletter. You information is private and secure.

My book (paperback) FERRETS: A Complete Guide


Kindle Version of Ferrets: A Complete Guide

Ferrets: A Complete Guide


PDF Version Ferrets: A Complete Guide (Access to free PDF Reader)
Ferrets: A Complete Guide
This site needs an editor - click to learn more!

You Should Also Read:
Exotic Pet Site Map
Ferrets - A Complete Guide Paperback and Kindle
Exotic Pet Shopping (the safest for your pets)




Related Articles
Editor's Picks Articles
Top Ten Articles
Previous Features
Site Map





Content copyright © 2023 by Diana Geiger. All rights reserved.
This content was written by Diana Geiger. If you wish to use this content in any manner, you need written permission. Contact BellaOnline Administration for details.