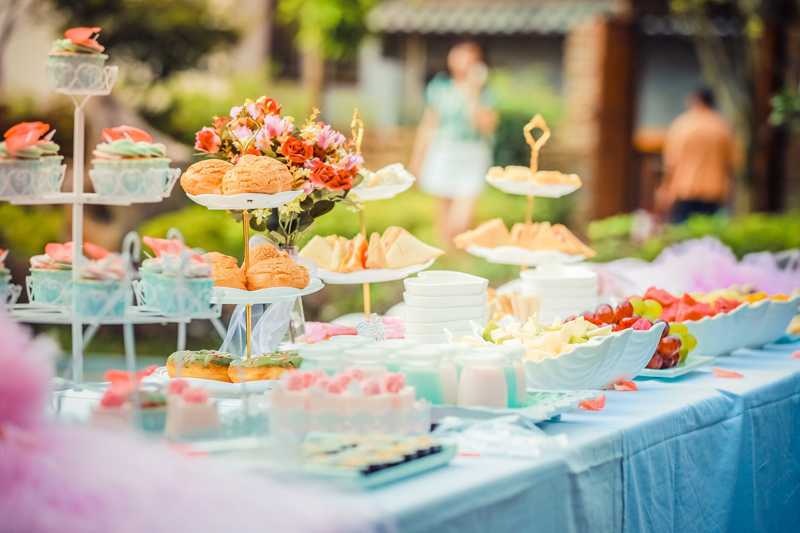 Unknown to many, but highly regarded amongst celebrities, is caterer Peter Callahan. Peter is the author of Bite by Bite - 100 Stylish Plates you Can Make for any Party. Even without being told who his clients are it wouldn't have been difficult to figure out. This book is filled with pictures that are absolutely amazing and drool worthy. However, a good deal of his recipes aren't everyday fare. Granted, there are times when entertaining that you want to pull out all the stops, but some of his ideas tend to be out of reach.


In the beginning of the book he has a list of tools and conveniences. Most of them are fairly common place, with the exception of the branding irons, and silver cigarette boxes. His presentation is dazzling, as are the serving pieces he uses. While poring over the pictures, I kept trying to come up with some practical and inexpensive alternatives to replicate the stands and displays he chose. Mr. Callahan seems to have a fondness for acrylic stands of varying heights which gives an almost ethereal effect to his presentations. The visual appeal is dazzling.

To his credit he often suggests more everyday substitutes to some of his high end dishes and serving ideas. The small bite meals in this book run the gamut from comfort foods like hot dogs, cheeseburgers, and mac and cheese canapés to frites- French fries to you and me. These comfort foods are pretty ordinary. Lobster rolls and tuna cheesesteaks, not so much.

Several times throughout the book the author makes mention of the fact that he bakes his own mini buns for hot dogs and hamburgers. In trying to reproduce his dishes, the hostess short on time may have to find a resource for these cute little minis. Specialty baked items like this tend to be expensive if they are special ordered from a local bakery. More so if they have to be ordered online.

This book while not feasible for most, opens up a world of possibilities and definitely helps the hostess to think outside the box. It's a challenge in creativity and originality. When you're hosting a party you want it to be fabulous. You want your guests to talk about it for days on end. Books like this, that give a glimpse into the parties of the rich and famous, are entertaining. If they only provide one gleaming nugget that you can share with your guests it's a great starting point.

I borrowed this book via interlibrary loan from my local library.

Bite by Bite is available through Amazon.com



You Should Also Read:
Petite Sweets
Host a Sunday Brunch
Entertaining Basics


Related Articles
Editor's Picks Articles
Top Ten Articles
Previous Features
Site Map





Content copyright © 2021 by Sandra Lee Garth. All rights reserved.
This content was written by Sandra Lee Garth. If you wish to use this content in any manner, you need written permission. Contact Shalia Hayes for details.