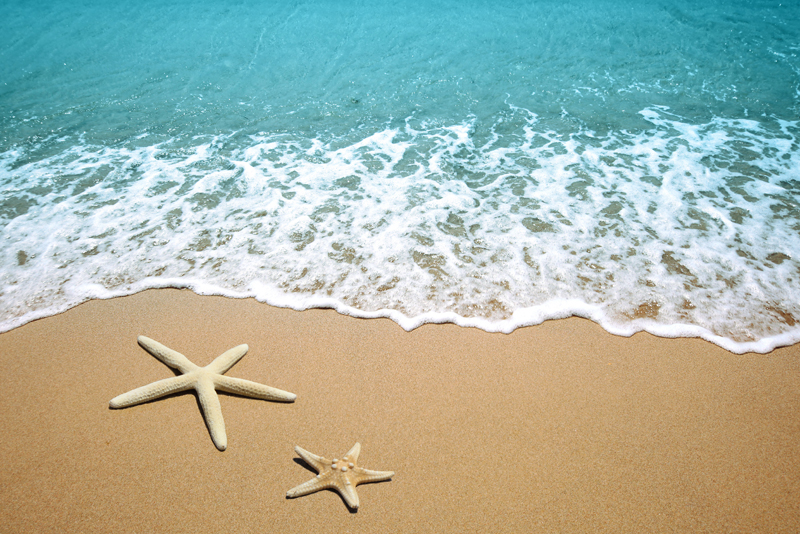 There are ample reasons to visit Monroe County; the Switzerland of Ohio. Winding country roads lure you through dips and turns. Picturesque rolling hills rise up to greet you and fall away just as fast. What's around the next bend…an Amish buggy proceeding to town at a tranquil clip, clop, clip. A panoramic vista spreads before you like a colorful tapestry or… a historic covered bridge or two. Now… there's one more good reason to get behind the wheel and head for the hills… the Quilt Barn Driving Tour!

Combining majestic old barns, colorful, history-rich quilt squares and the bigger- than-life paintings of well-known bicentennial barn painter, Scott Hagan, seemed a perfect match to Monroe County Tourism Director, Stephanie Rouse. Inspired by the Adams County Sampler project and its originator, Donna Sue Groves, Field Coordinator for the Ohio Arts Council, Southern Field Office, Rouse began piecing the project together. "Monroe County has shown wonderful community involvement in the Patchwork Jewels project and it's a beautiful county to showcase these stately old barns as well as the talent of Scott Hagan," said Groves.

A total of twenty traditional quilt designs bring new life to the graceful old barns whose weathered wood are the artist's canvas. More than just pieces of fabric, quilts often tell a story of family, tradition and heritage. A committee made up of local quilters, members of the Monroe County Historical Society and the Monroe County Arts Council, carefully chose each quilt square to be displayed. "We wanted to select quilt squares that had historical significance in our county," said Susan Pollock of the Monroe Arts Council. "We have many beautiful, old barns in this County that are, in themselves, a work of art and need preserved," added Pollock.

Squares such as the "Bow Tie" to represent the county's garment industry, "Country Farm" for the many family farms, "Amish Diamond" for the Amish community and the "Mariners Compass" celebrating the rich Ohio River heritage are some of the quilt squares turned into barn art. The intricate patterns and bright splashes of color are masterfully applied, one brushstroke at a time, by Hagan, who painted Bicentennial barns in each of Ohio's 88 counties. A Belmont County native, Hagan is enjoying working close to home on Monroe County's quilt barns. Each oversized quilt square is a one-of-a- kind piece of artwork for the painter.

With its rolling hills plunging into the Ohio River, Monroe County was an important destination along the Underground Railroad for many fugitive slaves escaping to the north. The "Flying Geese" quilt square honors the county's history as part of the Underground Railroad. Slaves, not allowed to speak their native language, used symbols on quilts to pass along secret messages. Quilts hung on fences or displayed on houses served as a system of silent communication for escaped slaves on their passage to freedom. It's said that a quilt hung on a clothesline designated a safe stop on the Underground Railroad. The "Flying Geese" pattern was used to signal slaves when it was time to head North. Slaves waiting to escape would watch for flocks of geese returning North in the spring. The secret meaning of the quilt square was …wait to travel until the geese are flying north and you will find the rivers will be thawed.

The Adams County Sampler Project's twenty quilt square barns are complete and several other counties including Brown, Pike, Athens, Hocking and Fairfield have developed their own quilt barn projects. For Groves the idea of honoring her mother, a quilter, with a quilt square painted on her barn has taken on a life of its own. Her vision of a clothesline of quilt barns across Appalachia has spread to other states as well. Tennessee, Kentucky and Iowa have counties proudly displaying their heritage with quilt barns.

For information on:
The Patchwork Jewels of Monroe County log on to www.monroecountyohio.net.

The Adams County Sampler Project, contact the Adams' County Travel and Visitor's Bureau at 937-549-8515 or log on to www.appalachiandiscovery.com.

Tennessee Quilt Trail
https://www.appalachianrcd.org/quilttrail/index.htm

Kentucky Quilt Trail
https://artscouncil.ky.gov/QTrails/Links.htm

Iowa Quilt Barns
https://www.extension.iastate.edu/emms/barns/

You Should Also Read:
Marvelous Marietta On The Ohio


Related Articles
Editor's Picks Articles
Top Ten Articles
Previous Features
Site Map





Content copyright © 2022 by Hazel M. Freeman. All rights reserved.
This content was written by Hazel M. Freeman. If you wish to use this content in any manner, you need written permission. Contact Hazel M. Freeman for details.