Lev Z. Kopelev Honorary German citizen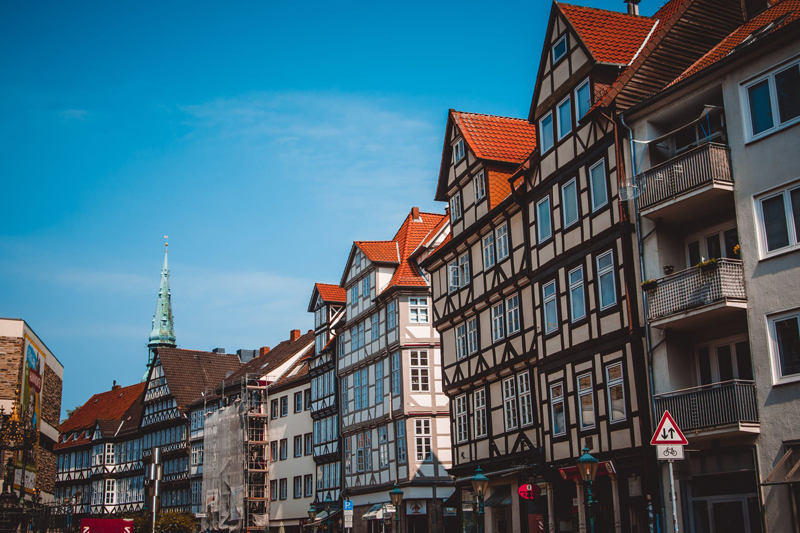 Lev Z. Kopelev was a Soviet author, dissident and idealistic communist, born into a Jewish family in Kiev; present day Ukraine.
A fighter for peace and justice, he was an idolized figure for the human rights movement in the Soviet Union of the 1970's, but his Soviet citizenship was revoked in 1980, while at the University of Wuppertal. He had been leading a research project on the history of Russian-German cultural links, and was now stranded in Germany, as it was impossible to return to Russia.
Both Lev Kopelev, Lew Kopelew in German, and his second wife Raissa Orlova, were granted honorary German citizenship in 1981, and following the collapse of communism Soviet premier Mikhail Gorbachev restored his Soviet citizenship in 1990. Kopelev's wife had died the previous year, and he decided to remain in Germany.
As a student at the Foreign Languages Institute in Moscow, in 1938, he became fluent in German, and later gained a doctorate at the Institute of History, Philosophy and Literature. His knowledge of the language was put to use after joining the Red Army in 1941, following Germany's invasion of the Soviet Union.
He was a Major, with the front-line troops in East Prussia, when arrested in 1945 and sentenced to a ten year term in the Gulag; for fostering "bourgeois humanism" and "compassion towards the enemy". Kopelev had criticized the atrocities against the German civilian population, that followed the Red Army's entry into East Prussia.
Kopelev met Aleksandr I. Solzhenitsyn after being transferred to a prison camp in Moscow, and the character Rubin in Solzhenitsyn's novel "The First Circle" was based on Kopelev. It is an uncomplimentary description of a loyal Communist who, despite what he had seen and experienced, was still unable to see any flaws in the system.
A marriage to a fellow student in the 1930's did not survive his time in jail, but his loyalty to communism had remained intact.
He blamed jealousy and failures in the behavior of his wartime superiors, not faults in the Communist system, for his imprisonment, and remained a party member until 1968, when the party expelled him for taking part in a public protest against the Soviet invasion of Czechoslovakia.
As the leading Russian expert on German culture in the Moscow literary world between 1954 and 1968, in addition to teaching he wrote a biography of Bertolt Brecht; continuing as a member of the Soviet Writers' Union until they expelled him in 1977, for actively participating in the human rights and dissident movement.
Kopelev had become a member of the literary and intellectual circle around Andrei D. Sakharov, the father of the Soviet atomic bomb, whose realization of the destructive potential of his own creation turned him into Russia's leading advocate of human rights.
Denouncing the Soviet invasion of Czechoslovakia, and protesting on behalf of Solzhenitsyn among others, while also supporting and taking part in political activism and having contacts with the West, led to Kopelev being deprived of his rights to teach or be published.
He said later: "As we began to oppose the unjust persecution of people with different opinions, it was not a struggle against the regime. We wanted to make the regime more just. We wanted to improve it. We wanted
to reform it. We were not revolutionaries".
The majority of political activists had believed the regime could be reformed.
Dr. Sakharov was exiled internally to Gorky in January 1980, and Kopelev decided that he had no choice but to leave Russia, together with his second wife, Raissa Orlova, who he had married in 1956. A literary critic, she specialized in American literature.
In Germany he devoted himself to producing a dual literary history of Germany seen through Russian writers' eyes, and Russia as seen through German literature, claiming his humanistic values had been influenced by reading the works of writer Johann Wolfgang von Goethe, and poet Heinrich Heine.
Well over 6ft 3ins tall, in later years with a white beard and carrying a cane, he was a formidable presence both physically and intellectually; writing eleven books about Russia and his own experiences. One, "To Be Preserved Forever", had to be smuggled out of Russia and first published in 1975, by Ardis Publishers in Ann Arbor, Michigan, then republished in English by Random House.
Lev Kopelev remained in Germany and died in Cologne in April 1997. His ashes were placed in Moscow, together with those of his wife.
The Lev Kopeley Prize for Peace and Justice has been awarded by the Cologne based Lew-Kopelew-Forum since 1999, to honor people, projects or organizations, who stand for, and are working towards, his ideals.
"I don't believe in "isms or ideologies", he had said in 1977. "What I believe in is humanity, in the responsibility of all human beings for each other."
You Should Also Read:
Berthold Beitz, Humanitarian and Philanthropist
Fifty Years of the Berlin Wall
Germany, its Neighbours and a New Image


Related Articles
Editor's Picks Articles
Top Ten Articles
Previous Features
Site Map



Follow @GermanKultur
Tweet





Content copyright © 2021 by Francine McKenna-Klein. All rights reserved.
This content was written by Francine McKenna-Klein. If you wish to use this content in any manner, you need written permission. Contact Francine A. McKenna for details.