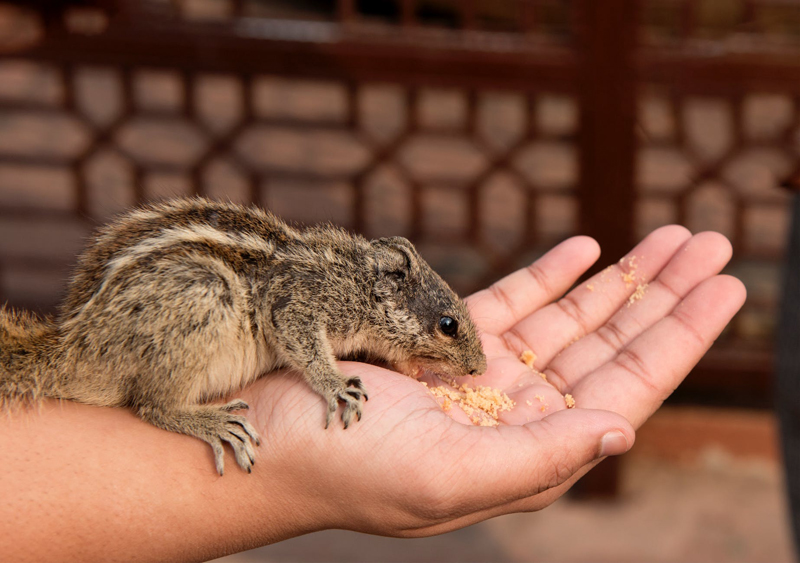 The reptile exotic pet would include the snake, iguana, gecko, bearded dragon, turtle, and many more pets that are reptilian. Reptiles have very specialized care from proper nutritional requirements, lightening, heat, humidity and enclosures. Exotic pets are not easy to care for, be sure to learn all you can before acquiring one.
People view snakes as requiring minimum care. This is not true at all; snakes require very special care from temperature to housing, diet, and health. What makes a snake make a good pet? They are quiet and docile, and most snakes are easy to handle. They are also clean and odorless. The owners must accept responsibility for keeping these animals in a safe and secure habitat. In most areas, the government regulates snakes. Check into the legalities before purchasing before purchasing a snake.
Snakes are carnivorous. They are not vegetarian. A snake is fed once a week. Younger snakes should be fed more often. Find out what the best food or the foods that the species of snake that you are purchasing requires. Many snakes eat rats and mice. Make sure you have his home ready for him before you bring him home. You want to make 100% sure that the enclosure you are planning to use is escape proof. Make sure the cage is easy to clean, is ventilated, and is of adequate size. A good formula to use is 3/4 square foot of floor space for foot of snake. One end of the cage should be heated with a hot rock or an under tank heater. The other side should be cooler so the snake can choose to cool down when he needs to. A snake could make a good pet for some people.
Iguanas are not easy to care for. The iguana has become a very popular pet but few people are aware of the difficulty of caring for them. Iguanas are very expensive to care for. They require a very large cage, a varied fresh diet, proper temperatures, and UV lighting. Adult iguana's can become very aggressive. Iguana's can also grow up to six feet in length. An iguana needs a leafy green diet that is high in calcium. Serve the iguana no less than eight different leafy greens a day. These greens can be supplemented with fruits twice a week.
A baby iguana needs a cage that is at least 40 gallons or larger. Adult iguanas can grow up to 6 feet in length. As the iguana grows, he will need a larger cage. An adult will need a cage that is at least 8-feet tall and 12-feet wide.
Pet iguanas often suffer from Metabolic Bone Disease (MBD). The symptoms of MBD are swollen limbs and jaw, rubbery bones, brittle bones, recessed jaw, lethargy, and death. The cause of MBD is improper UV radiation, diet too low in calcium or too high in phosphorus. MBD can also be caused by too low of temperature so that the iguana cannot digest his food.
Be prepared for your iguana before you purchase him! Of any exotic pet species, I believe it is the iguana that has suffered the most in people's homes because of their need for highly specialized care.
A bearded dragon is a very popular pet. They don't get as big as an iguana and they are quite gentle by nature. As with many reptiles they need ultraviolet light (UV) lighting, added calcium, and proper temperatures. The bearded dragon is my favorite reptile.
Each reptile requires different care. Learn everything about this potential pet before acquiring one. In addition, find a veterinarian knowledgeable about your pet before bringing the new pet home.
Summary
Pets are wonderful companions for us. I know my home is not complete without several. People must take into consideration their finances, time they have to spend with a pet, space availability, and tolerance levels for destruction and noise. Other things to consider if the pet is nocturnal and you sleep at night when will this pet receive the attention he needs? How tolerant are your neighbors to noise? I have given you insight to various possibilities and you can see each pet is unique in terms of personality and care requirements.
Research your choice of pet before purchasing and have his cage and necessities completely ready for him before bringing him home. This will alleviate much stress to your new pet. More than anything else love them and interact with them. You will have an outstanding companion for a long time.
***Pet Comparison articles compare the more common pets with exotic pets. The first one in this series was
What Pet Do You Choose
Look to the right or under this article you will find where to subscribe to the exotic pets newsletter, it is quick, easy, free, and private! You will only receive one newsletter a week.
Diana Geiger Exotic Pets Editor
on
Join Exotic Pets Bellaonline on Facebook and Twitter
- be sure to click the "like"
Exotic Pets Facebook
Exotic Pets @ Twitter
Reptiles & Amphibians for Dummies



Ferrets: A Complete Guide available in paperback and Kindle. By Diana Geiger (me:) Five star reviews!






Ferrets: A Complete Guide - Paperback

Ferrets: A Complete Guide - Kindle

PDF Version Ferrets: A Complete Guide (Access to free PDF Reader)
Ferrets: A Complete Guide


This site needs an editor - click to learn more!

You Should Also Read:
Exotic Pet Site Map
Ferrets - A Complete Guide Paperback and Kindle
Exotic Pet Shopping (the safest for your pets)




Related Articles
Editor's Picks Articles
Top Ten Articles
Previous Features
Site Map





Content copyright © 2022 by Diana Geiger. All rights reserved.
This content was written by Diana Geiger. If you wish to use this content in any manner, you need written permission. Contact BellaOnline Administration for details.