Hitlerland - American Eyewitnesses - A Review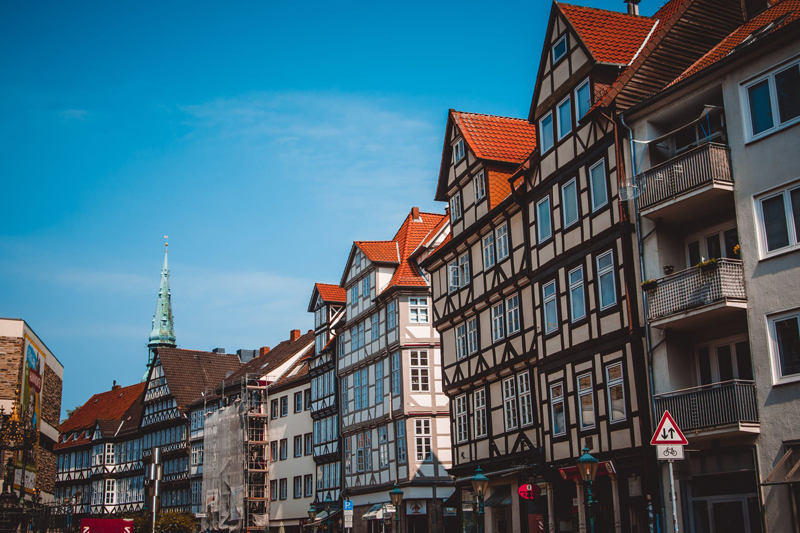 Hitlerland: American Eyewitnesses to the Nazi Rise to Power
, by Andrew Nagorski, a former senior editor in the international division of Newsweek, is a fascinating insight to the pre-World War II days of Nazi Germany from the viewpoint of well known American journalists, diplomats and socialites who lived in, or visited, the country at the time.
Many of whom were initially impressed by the Nazis.
The book depicts Germany of the Twenties and the Thirties through
the eyes of Americans who saw a country in chaos, but one that had the most advanced science, technology, literature, philosophy and art, while in every sphere the city of Berlin was a brash, exotic, golden mix of talent, innovation and intellectualism.
Considered the artistic capital of the world it attracted the world's talented like a magnet, but it came complete with extraordinary decadence, out of control inflation and ultimately with fear, and the Nazi's used the degeneracy of this period as a vindication for their treatment of artists and homosexuals, judging them from their behavior to be socially impure.
The last World War II battles took place in late April and early May 1945, Germany surrendered to the Western Allies and the Soviet Union on May 7th, and Victory in Europe was declared on May 8th. But how did a man described by Professor Max von Gruber of the University of Munich, the most eminent eugenist in Germany, as
'Face and head of inferior type, cross-breed; low receding forehead, ugly nose, broad cheekbones, little eyes, dark hair. Expression not of a man exercising authority in perfect self-command, but of raving excitement'
, influence a nation and bring the world to war?
Aviator Charles Lindbergh said Hitler was
'a great man'
, and
'The world was being created here,'
was the opinion of American architect Philip Johnson of those heady days. Edgar Mowrer, who won the Pulitzer prize for the Chicago Daily News, judged Hitler to be little man who has taken the measure of still smaller men, while the daughter of U.S ambassador William Dodd, Martha, had affairs ranging from the head of the Gestapo to Soviet spies, but failed in her attempt with Adolf Hitler.
Beginning in the 1920's, 'Hitlerland - American Eyewitnesses to the Nazi Rise to Power' is filled with close observations of Adolf Hitler and his place in history, as people tried to decide whether he could be dismissed as a
'nobody'
or was in fact a real threat to the world.
Andrew Nagorski draws on the writings and recollections of many famous American observers, from diplomats and journalists to socialites, who witnessed Hitler's rise, and its result is a well balanced commentary on what went into making the small round shouldered man, who one US journalist described as
'effeminate'
, able to hypnotize a nation and terrorize the world.
Initially the majority of journalists admired the Nazi regime's imposition of social order after the chaos of the Weimar republic, as well as the huge public works programs which gave jobs to the unemployed, including the world's first freeways, helping the country and its people. However earlier than the US government, and their own readers, they began to realize what lay behind it all, and tried repeatedly to get this through in their copy, however in general their opinions were dismissed.
One of the few who did not do this, perhaps because he was Jewish, was William Paley, the CEO and founder of CBS, who, unlike many newspaper proprietors of the period, did not prevent his correspondent William L. Shirer from printing his opinion. Which seems to have been from the very beginning of his arrival in Europe that Hitler's was the face of evil.
Whereas the wife of novelist Sinclair Lewis, a celebrity journalist Dorothy Thompson, published a positive book
'I Saw Hitler'
, in 1932, but by 1934 had changed her mind and, after being expelled by the Nazis for her negative comments, said
'Germany has gone to war already and the rest of the world does not believe it.'
Complete with a collection of seldom seen photos from the time,
'Hitlerland - American Eyewitnesses to the Nazi Rise to Power'
features the views of Americans in Germany during the interwar years, and up until the Pearl Harbor attack by Japan in 1941 brought the US into the war, and is a fascinating look back at a difficult time in history, while, with the benefit of hindsight, making it clear just how easy it is to make mistakes in misjudging both people and situations.
As not only a study of history but also of life, 'Hitlerland' is a book that is hard to put down.
Illustrations: The first propeller driven train, capable of 180 km per hour, on a test run in Hanover - An original autobahn, with two of Hitler's 'peoples cars', Volkswagen - both photographs courtesy Deutsches Bundesrchiv
Hitlerland: American Eyewitnesses to the Nazi Rise to Power
, was given to me as a gift and I was under no obligation to give it a positive review.
Hitlerland: American Eyewitnesses to the Nazi Rise to Power A fascinating window on to a not often discussed subject
Berlin Diary: The Journal of a Foreign Correspondent 1934-1941 by William L. Shirer, one of the few correspondents who was allowed to publish what he saw at the time.
For topics in the news

And you can follow German Culture on Facebook
You Should Also Read:
The Berlin Diaries, 1940-1945, Book Review
My Father's Keeper - Book Review
Germany, its Neighbours and a New Image


Related Articles
Editor's Picks Articles
Top Ten Articles
Previous Features
Site Map



Follow @GermanKultur
Tweet





Content copyright © 2021 by Francine McKenna-Klein. All rights reserved.
This content was written by Francine McKenna-Klein. If you wish to use this content in any manner, you need written permission. Contact Francine A. McKenna for details.